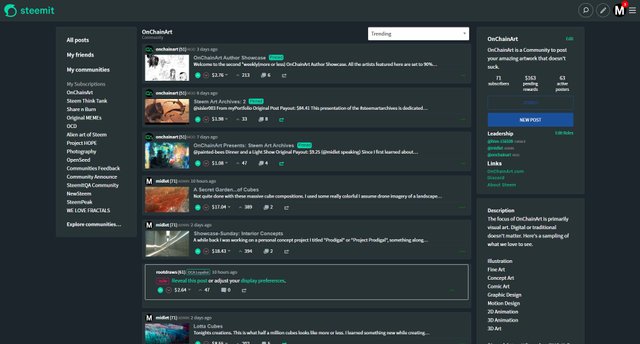 This is nothing too crazy, but would be a nice thing to have. I think as Communities move forward the initial goal should be finding a place to fit in with users current application preferences. For people that already have a Community on another platform, for example Discord, Telegram, Facebook, Reddit, etc. I think it would be good if you can easily float between the different apps, and as a Community owner you can easily communicate where else we like to hang out as a Community.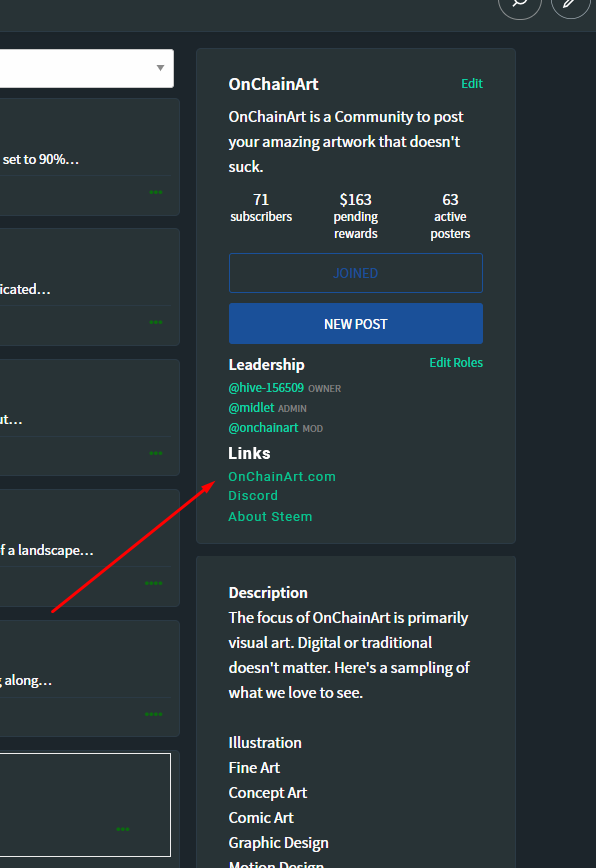 Steem obviously offers some unique functionality relative to every other place where users might meet, but is not as good at other things, like idle chit chat. I think it will create an overall better experience if we can "carve out" our specific lane and focus on the unique value we bring vs trying to be everything to everyone.(at least for now, until the plan for global domination is more progressed 🙃)
Would also be nice to be able to point people to Steem resouces so if I onboard people specifically to my Community I can also create educational content and have that easily accessible to them from the Community landing page.
Thoughts? Is this something you all would like to see?