MY INTRODUCTORY POST TO "BEAUTY OF CREATIVITY" COMMUNITY.
Hello "Beauty of Creativity". It feels so good to be here. Looking back at how I found this group, I can only equate it to a miracle. Basically, I stumbled into this amazing community while I searched for a platform that appreciates writing, arts and poetry.
I have read posts from lots of bloggers in the community, and I was absolutely wowed by the contents I found here. The best way to describe the community is, a heaven of ideas oozing with creativity, like water. Gosh! it's hard to believe something as cool as this even exists on steemit. Honestly, I don't think a better name on earth could be chosen for the community than "Beauty of Creativity".
After I made my first post on the community, I got a notification requiring that I make an introductory post. So, this is it.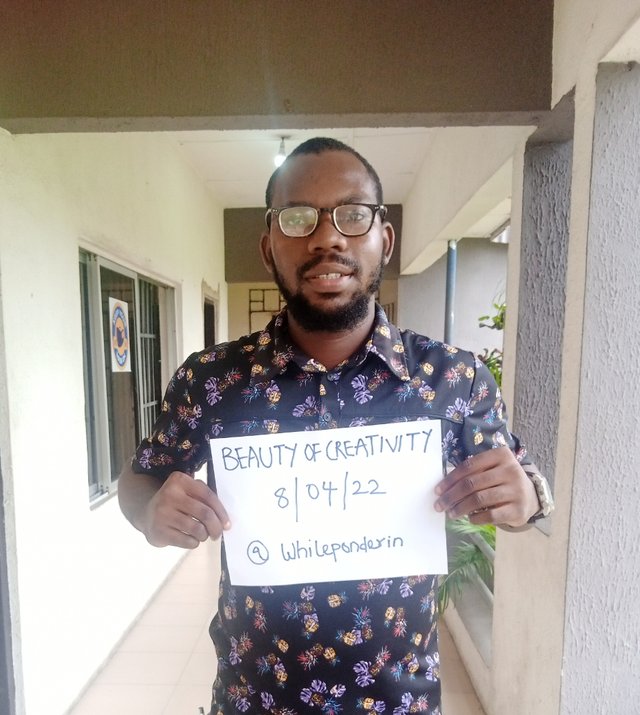 My name is Ify (pronounced as 'E-fee'), but I've always got a thing for the name 'Prevail' –I think it sounds smart, rare and classy. 😃 I guess you could call me that. Or you can call me by my username @whileponderin.
I'm a Nigerian; a graduate of mechanical engineering deeply in love with nature, writing and poetry! I am not a sports guy, however, I do love watching football, (especially when Ronaldo or Messi plays). I am a foodie. lol. I really love food. A tiny part of me believes that's one of my missions on Earth, but that love can not be compared with my love for poetry.
As a poet, I love reading the works of others. My favorite poets are Robert Burns, Edgar Alan Poe, Robert Louis Stevenson, Henry Charles Bukowski and Alexander Pope. I also read the works of Chimamanda Adichie, Chinua Achebe, Arthur Conald Doyles and the inimitable Charles Dickens.
My most notable poem work is "A man is a' that and a' that" by Robert Burns. As I write this introductory post, I remember the third time I read that poem, it was a memorable day. It was then I understood its message, and since then I can't get it off my head. Using the Scottish style of writing, the bard of Scotland wrote one of the most amazing poems I have read. I gave a review of the poem in this post: The Man With integrity is king. I know you will love the poem too when you read it.
I have written a couple of poems myself, and I will be sharing them from time to time in the community. My poems are centered on beauty, dreams, happiness, nature, peace, life and truth. I hope you read them. I know you will love them.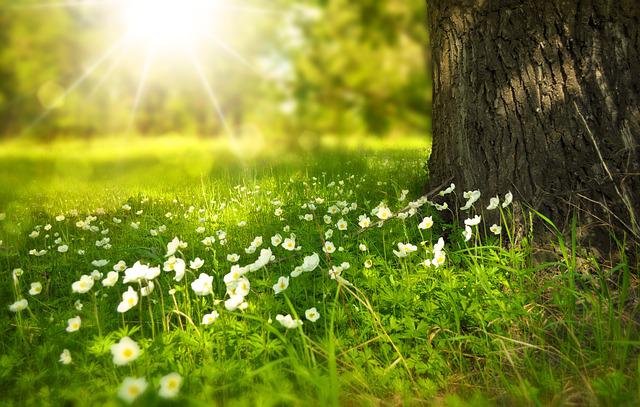 Pixabay
Well, that's the little I can say about me for now. As you stick around my blog, you will get to know a bit more about me. I am loving the community so much already, and I know I will make great friends here, I'm sure!