DESIRES; JUST DREAMS [Original Poem] | 10% beneficiary to @beautycreativity.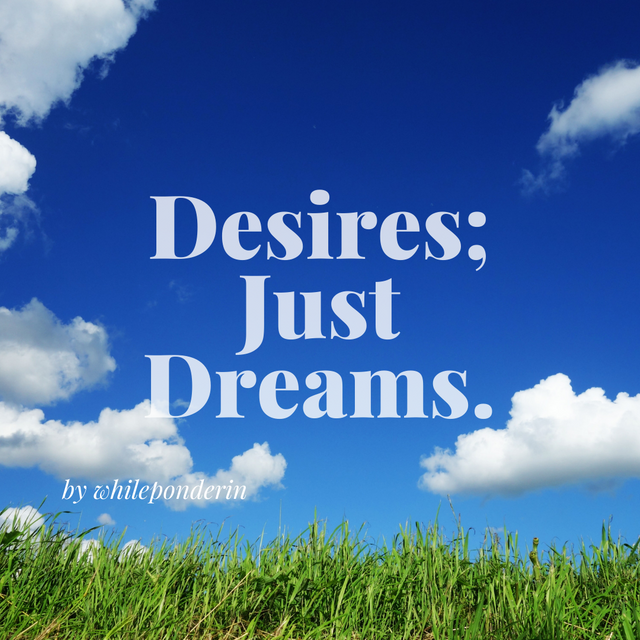 Created by me using canvas
DESIRES; JUST DREAMS
Why am I so poor and lowly?
Wondered Joe as he watched the sun growing.
While sitting on a chair so lowly
In grumbling and in moaning.
Don't I deserve all that is lovely?
A life flowing with rivers of Gold.
Milk, cheese and wine purely.
And live in places dreams untold.
Why is my life so unstable?
Not a place to call my home.
Neither have I little ones in my stable
Nor someone to cuddle when it's cold.
Why do I look so lean and weary?
Not all muscled up like Tyson.
No one appreciate, no one fancy.
None retained, none in the bason.
Am I excluded from fun and happiness?
Basking in the sun while my skin tan
Or party till I am clueless
With friends that I call my clan.
Why is there no fairness?
No equity, no justice
While I wallow in misery, others in happiness
I beg; they are liege.
Who decides our destiny?
Tell me, for fate has brought me lowly.
Wealth, title and power, zero density.
No compensation, none truly.
I still believe in a better tommorow.
While in my bed opportunities may come.
Then there will be no tears and sorrows.
And my dreams, I will become.
So stood up, Mr Joe and went into his shack.
Layed in his mat, full of hope.
Summers and Winters passed, he was on his back
Never was better than a rope.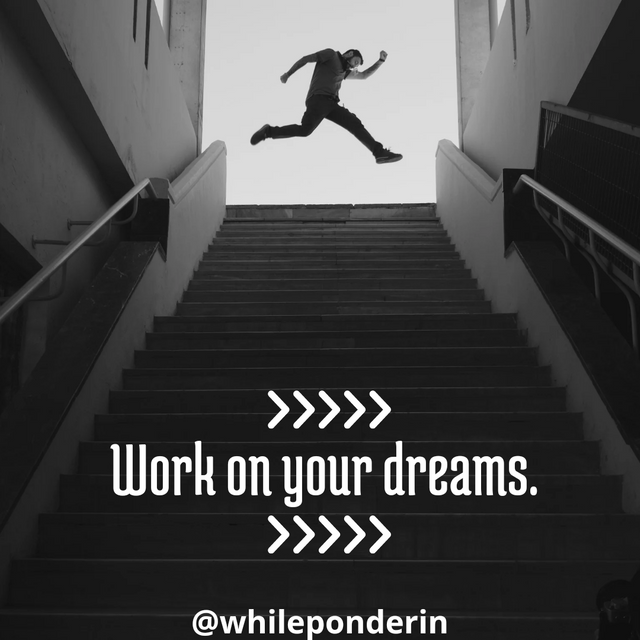 Created by me using canvas
Think, read, love.
© whileponderin