Thyreus Bee Photography
Thyreus is one of the types of bees that exist on earth. This bee belongs to the genus Thyreus, also a member of the Apidae family. It is classified as a cleptoparasite species from other bees.
When I saw this type of bee, I was very surprised. Because many types of bees I've ever seen. But this time I saw a bee whose wings were black and the spine or back was blue with black stripes.
When I made this photo of the bee it was very difficult to be able to photograph it. Because it is agile and agile and briefly perched on the flower to suck the juice and then fly back. I keep trying to get the photo, even if it's only a few. These bees, including in my area, are very difficult to find. If only I could see it there were only two or three of me.
Don't forget constructive criticism, my best friend for me!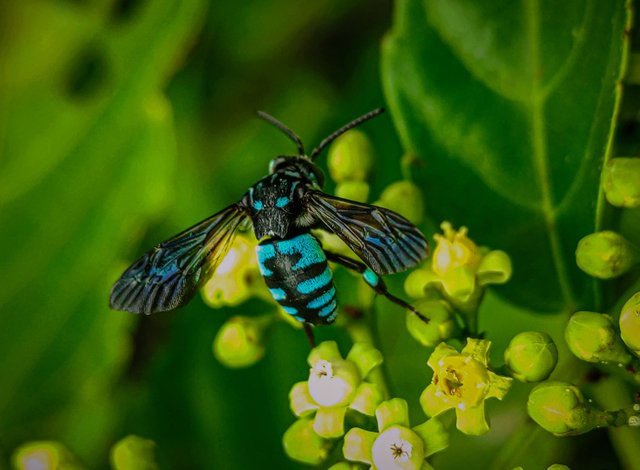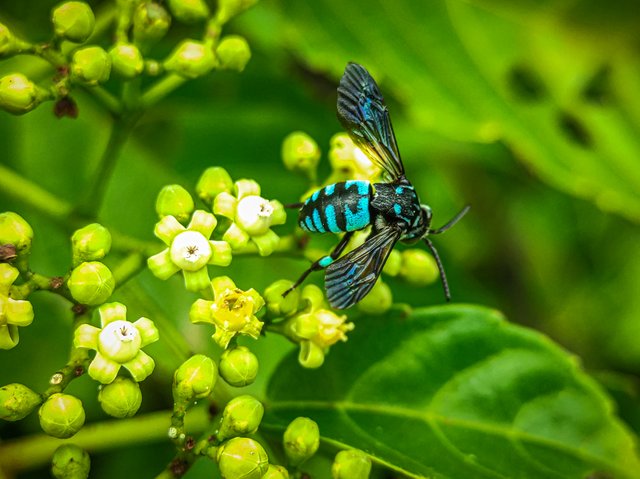 Camera Xioami Redmi Note 9 Pro
Catagory Insect Photography
Processed Adobe Linghtroom
Lens External Macro Lensbong 45mm
Location Kabupaten Aceh utara, Aceh Indonesia