Selfie with My Favorite Person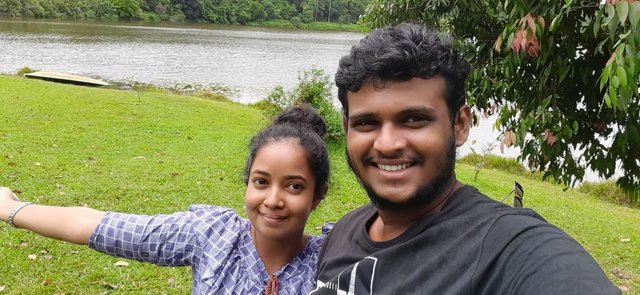 Eventhough I came to the community to write about birds, suddenly saw the pinned message on Selfie with your favorite person . As I have so many nice selfies with me, I decided to change my topic for the day.
I have a few favorite people, including my parents, family, and best friends. This is about my boyfriend, who I trust most, like most, and love most.
Last Sunday, we visited a beautiful reservoir called Hiyare (In southern province, Sri Lanka). It was a very beautiful place, so that we had enough space to take a number of portraits and selfies.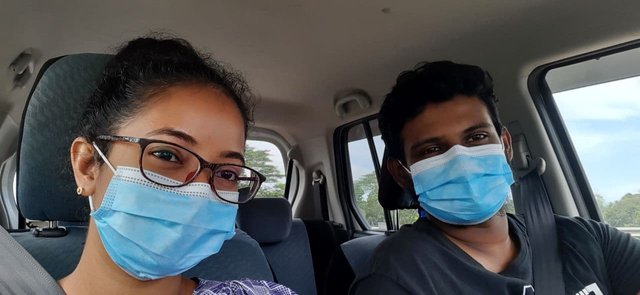 This one we took on the way to Hiyare. Even though we are both fully vaccinated, still we wear marks for safe. Also, there are police barriers everywhere to check whether we wear masks.
The below selfie we took after we reached our destination. We had to walk on a road in the forest. I was so delighted about what we are going to see.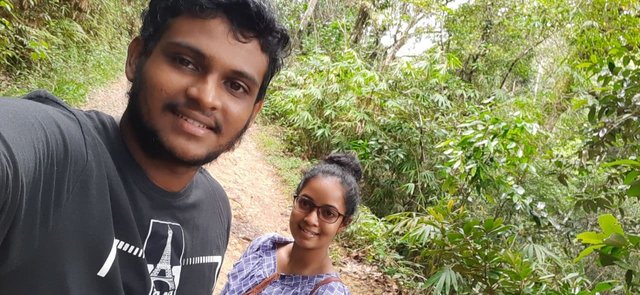 My boyfriend took the photo because he is taller me and he can expand his hand to enough distance. So he is the selfie stick always.
After a walk of a few minutes, we came to the place that we were planning to enter. It was very beautiful scenery.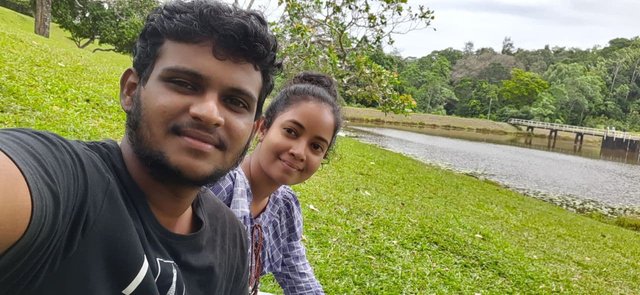 You can see the Hiyare reservoir from side. We were so thrilled to have a selfie together in this beautiful location. I usually remove my specs when taking photos under the sun because it turns black with sunlight.
Can you see the bridge-like structure in the last corner? We walked towards it and we stepped onto the stage there. There was a tank that was covered by a metal net. I peeped into it and realized how deep it is. The reservoir is extremely deep. I was so afraid to stand on the stage thereafter.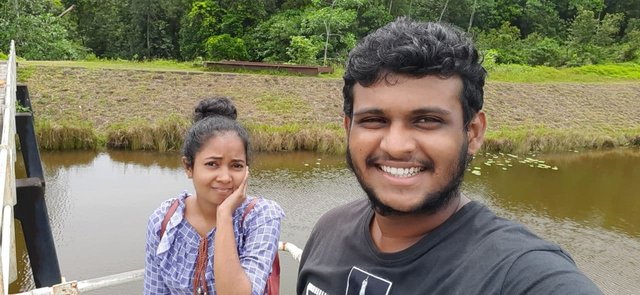 My boyfriend is a civil engineer and he is used to staying in higher places without any problem. In the above you can see how he is smiling and my weird expression.
And did you ever realize that he is staying in almost the same position in selfies? I am the little weirdo always!