PHOTOGRAPHY | Bug Standing On a Weed
Assalamu'alaikum all friends in the BoC Community. Hope everyone is healthy and happy...
Today my post is a bug standing on a weed. I found this insect not far from my house. Among these insects before there are many other bugs, but I can only take this picture.
Physically, this bug has six legs, three each on the left and three on the right. The whole body of this bug is dark brown. Right on the left and right side of the shoulder, this bug is indeed a thorn that points outward. Like other insects, this bug also has antennae that are almost as long as its body.
From the literature that I saw, this bug has the Latin name Gonocerus acuteangulatus. Also classified as herbivorous insects that are still in the family Coreidae. And this insect is more familiarly known as the box bug source.
Here are some pictures I share to this community, hopefully it will be useful...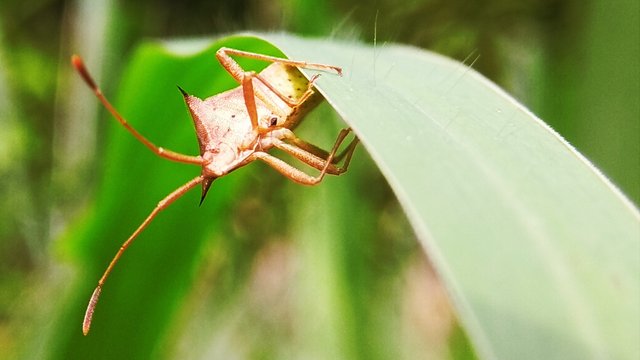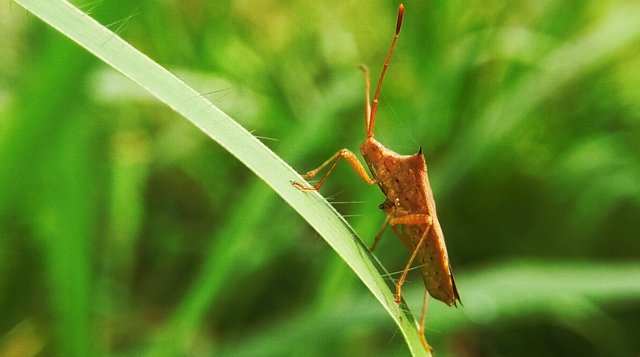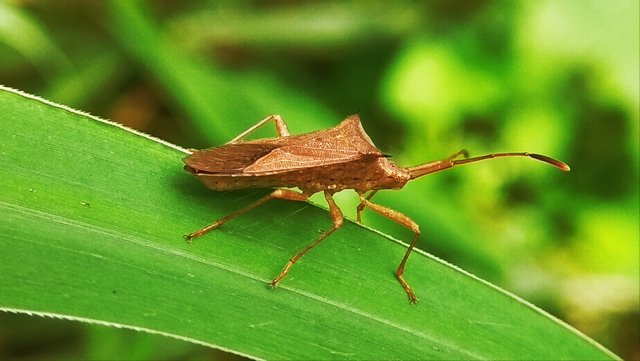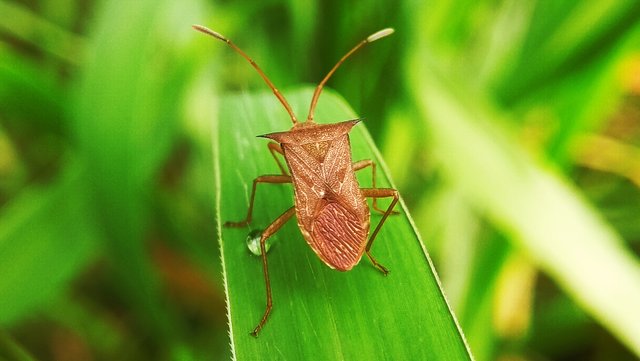 | Camera | Smartphone |
| --- | --- |
| Category | Insecta |
| Lens | Apexel Macro 12.5 |
| Edit | Default |
| Location | Bogor |
| Photographer | @pieasant |
Thank you for your support...