Fly Species [Unique Species]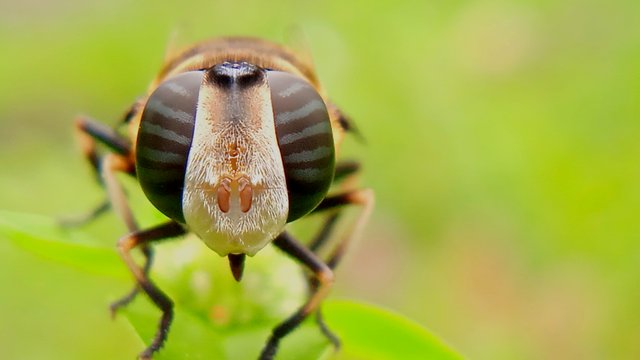 Assalamu'alaikum I say to all friends who are here, and by saying hello I feel calm and hello friends how are you all tonight, I really hope you are all always in good health and continue to give the best. And after the opening I said so on this occasion I am back again with macrophotography of a fly that is rare for me, which I managed to get the picture this afternoon at around 15:45 in one of the forest in our village and now I want to introduce to you. You're back and I hope you like it.
If we want to find flies it is very easy for us to get and there are very many flies at home and also in the surrounding stalls and even in various places we are very much we meet, but if this one fly is definitely very rare we get and even I just saw it in our forest for the first time.
It turns out that there are several species of flies that we have not seen and know about and it turns out that the fly breeds are very dependent on the interests of their own environment, so these flies choose to be in different environments according to their own habits and life cycles of flies. And as long as I go in some of the forests that are here to look for insects but this is the first time I see it and it turns out to be very unique from the previous fly.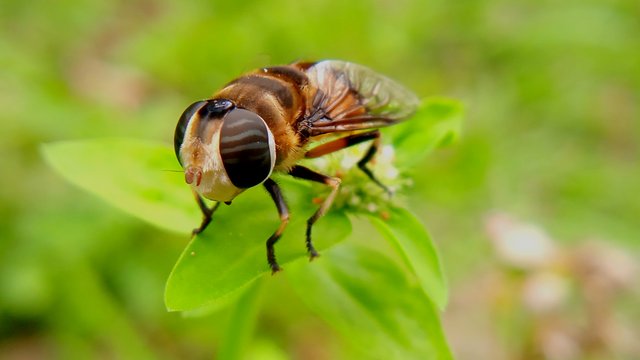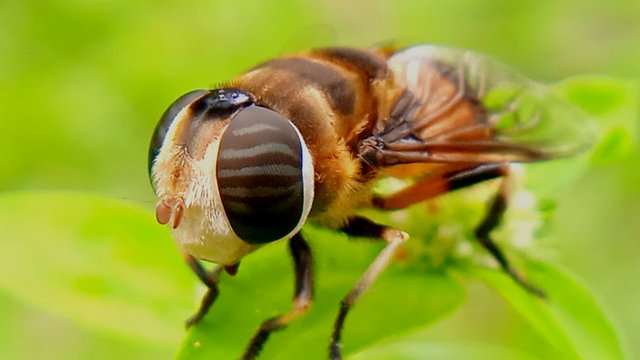 UNIQUENESS
We can all see that there are some unique features of this fly, which is that this fly has a rounder body shape than the usual fly and this fly has a blackish brown body color and mixed with orange color. And not only that, if I look at the front of this fly it is filled with white feathers, and above the fly's head it looks like there is a black crown.
And I don't know here what the function of the crown is, and whether it might be the crown that distinguishes that he is the king or queen of all the fly nations.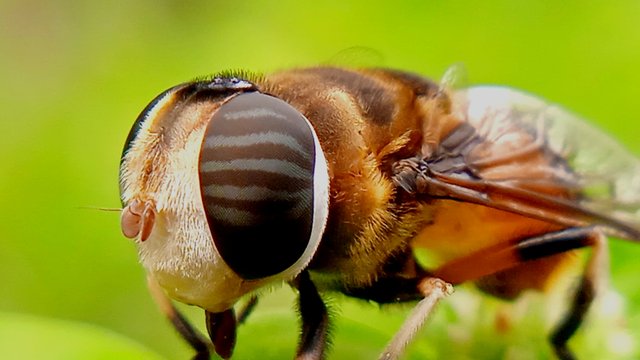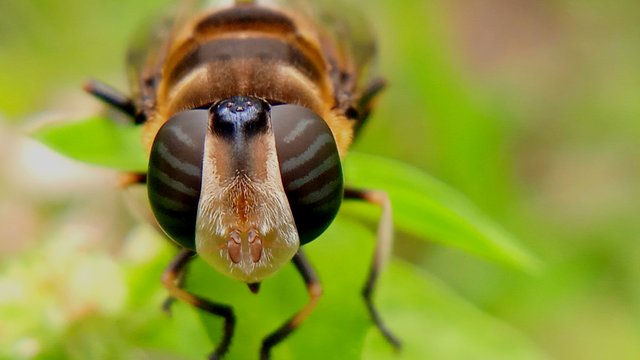 FOOD DIFFERENCE
As usual all types of insects must have several types of different species and the same as this one insect also has several types that we have seen. And in each type of species must have their own food. As I said before, I just saw and got a picture of this fly, I saw it just hovering around the leaves and wildflowers by eating nectar and flower pollen, it's very different from other fly breeds that eat all kinds of food. .
that is why the fly nation is a carrier of disease for humans, because they are very interested in all kinds of food, including human food, food scraps and trash cans and even feces. And that's enough explanation about the fly that I got today and thank you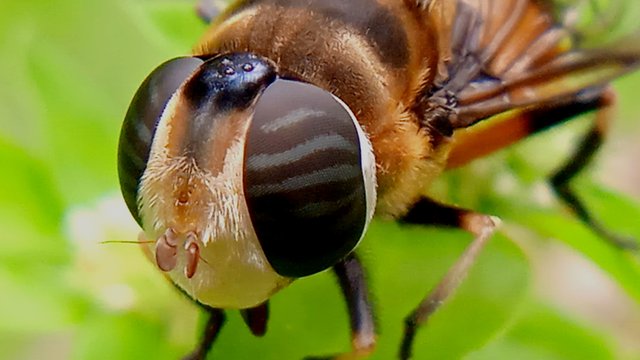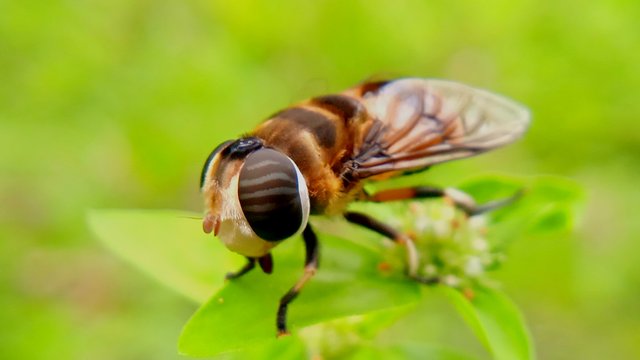 This fly is very quiet perched on the young leaves, but also flew when I took the picture, only it didn't fly far from our view so it was easier for us to get the picture. I kept taking pictures while slowly turning my body to get more interesting pictures, and I kept my camera focused on the front of the fly because I saw the uniqueness of the front.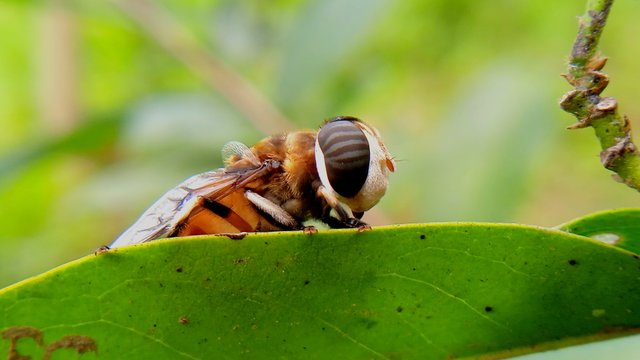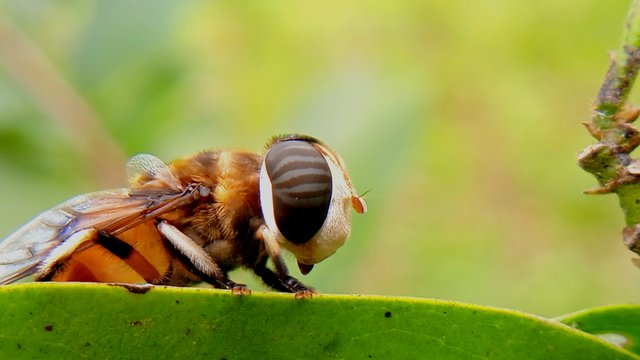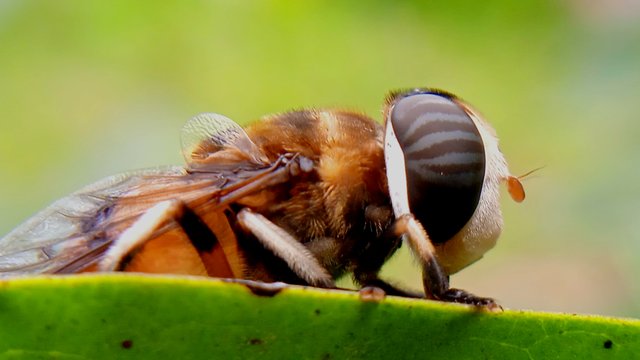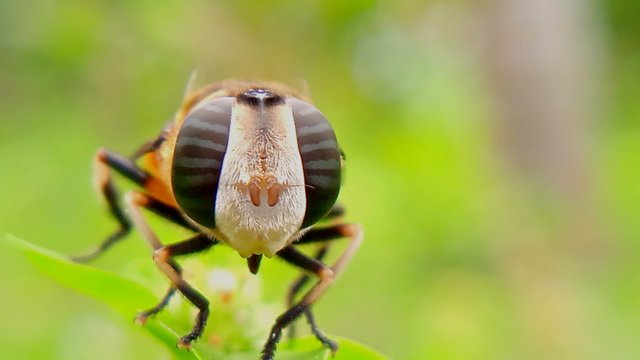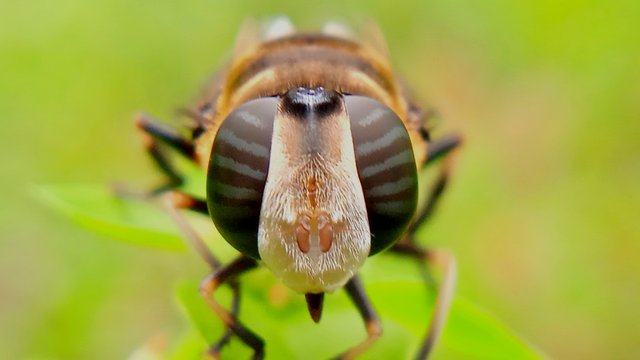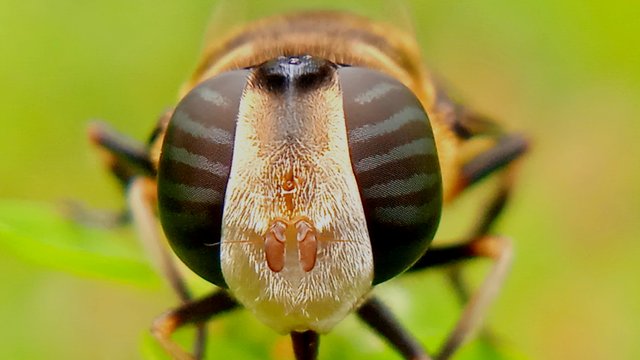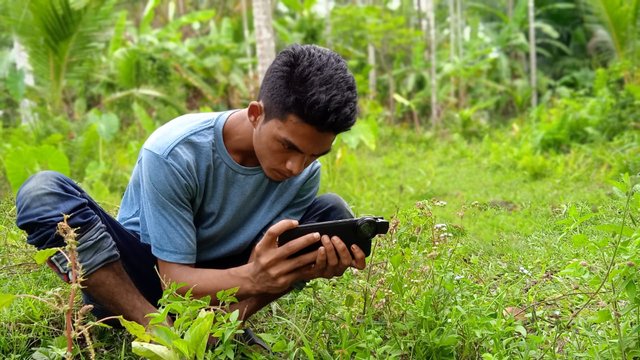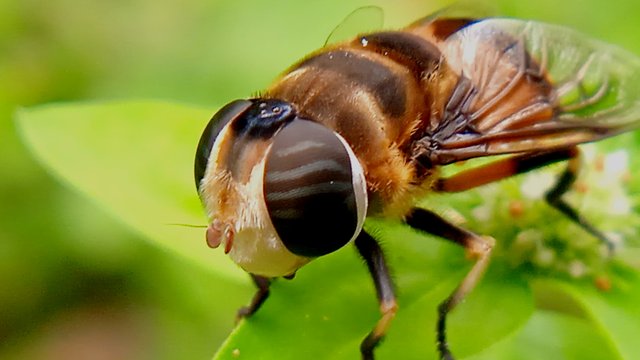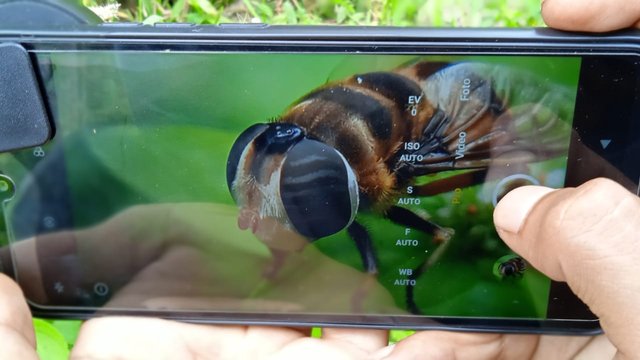 Photo Taken
Redmi 9C + Macro
Macro Lens Type
Apexel 37mm
Category
Macrophotography
Location
North Aceh - Indonesia
Location
App Editor
My Gelery
Photografer
@partner-macro