walangsangit child (macro photography)
This insect is known as the rice ladybug. On the patchouli plant, this walang sangit (Leptocorisa sp.) is green and brown, with a body length of 1.5 cm and a width of 2 mm.
Walang sangit attack with a large population causes damage in the form of yellowish leaves.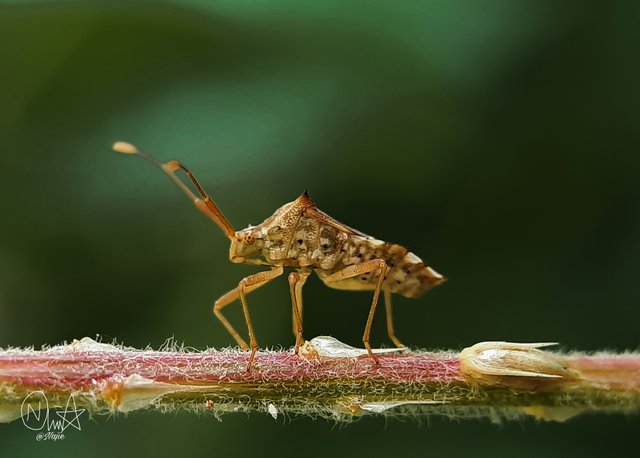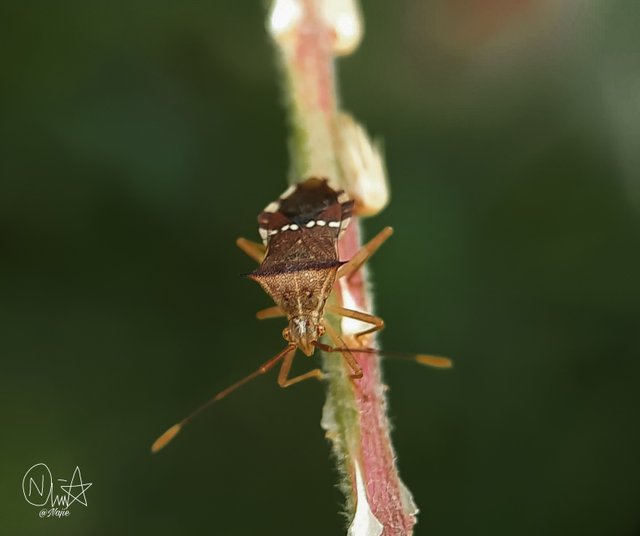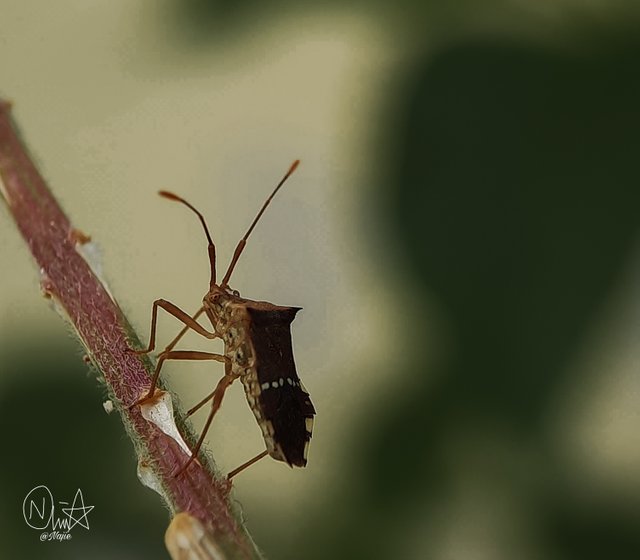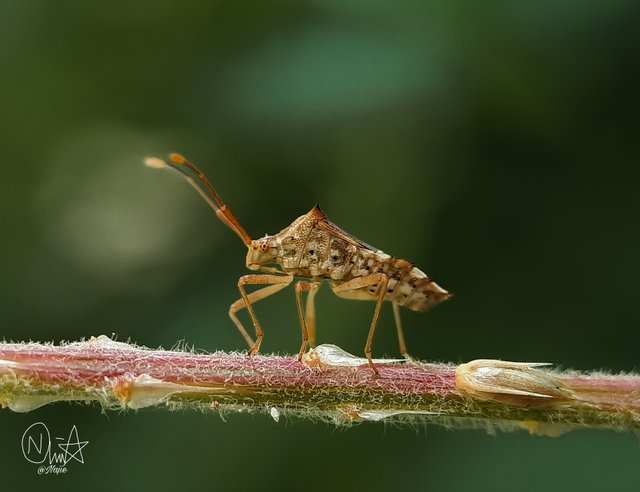 | 📷 Picture | Smartphone |
| --- | --- |
| Capture Using | Nubia M2 + Macrolens |
| Category | Animal Photography |
| Location | Pidie Jaya-Aceh |
| Editing | Photoshop Express |