THE BEAUTY IN LIFE | QUICK AND EASY STEPS IN WATER COLOR PAINTING TUTORIAL USING BRUSH PEN
Currently back at posting my Art Tutorials. For few weeks, I've been posting travel photos since I came back here my loving hometown and now that I got the guts to paint and share once again, I chose this portrait water color painting for my Steemit Artwork entitled "The Beauty of Life".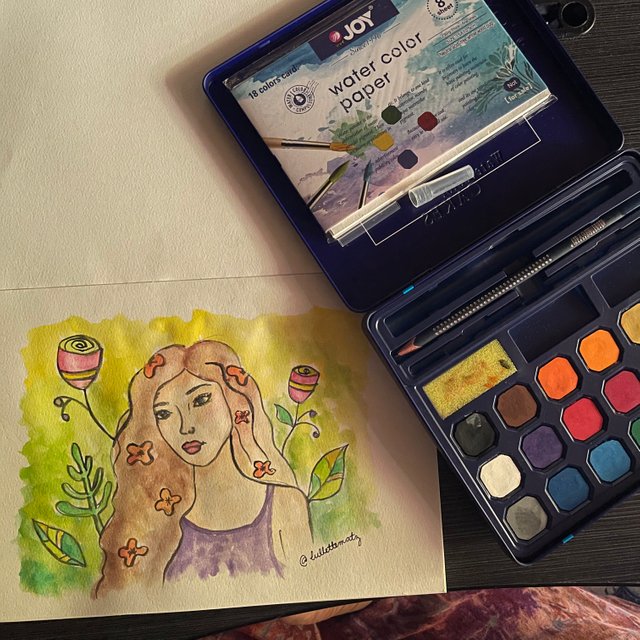 Thank you so much for my couz @blindfolded for giving me this journal book which I made as water color book as it has great texture just like water color paper.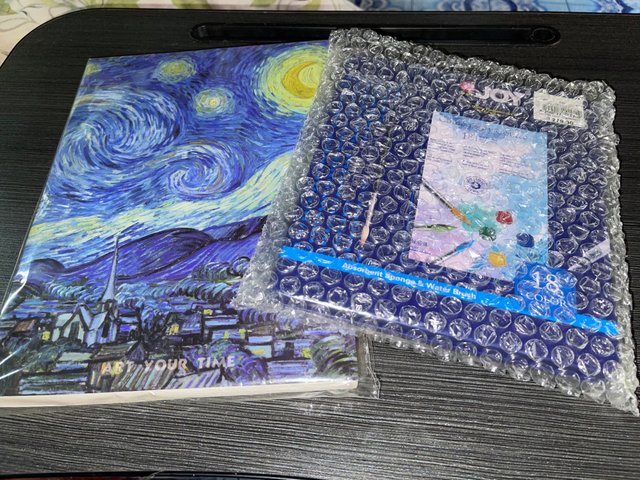 And since she gave me this art notebook, I got my self a new water color kit. I bought this for only $4. It's way cheaper than painting sets yet I fell in love with this one because of its tin case and easy-carry as well where I can easily put it inside my tote bag or pouch when in travel and it the kit includes brush pen and drawing pencil too! Not just paint brush.
To share, I shouldn't bought new one since I still have my old water colors but my mom pushed me to and said that I SHOULD because it's the main reason why I started to blog here -to showcase what I can do and what I can share. And it feels like this was destined for me as well, in view of the fact that I've really been wanting to have brush pen to practice calligraphy and here it is! I got one.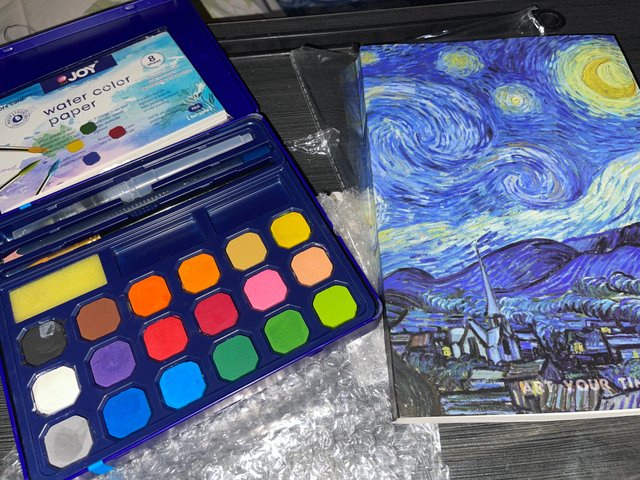 ---
In this water color portrait tutorial, I'll show you the complete photos of the step-by-step procedures. To add, I don't usually use guide lines in drawing faces as I used to draw immediately using pencil or go straight with paint so kindly excuse my own drawing techniques (sob).
Here we go! To start, let me share the materials I used; drawing pencil, water color and paint brush/brush pen.
STEP-BY-STEP PROCEDURE
Draw first the brows, eyes, nose and mouth to complete the face.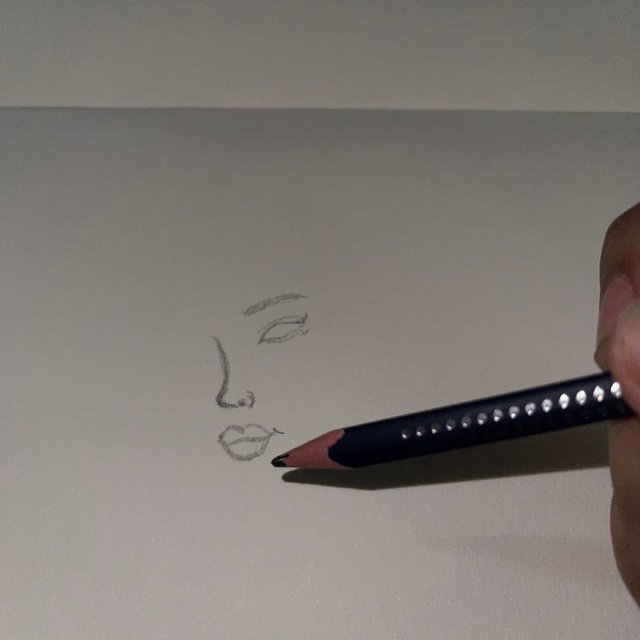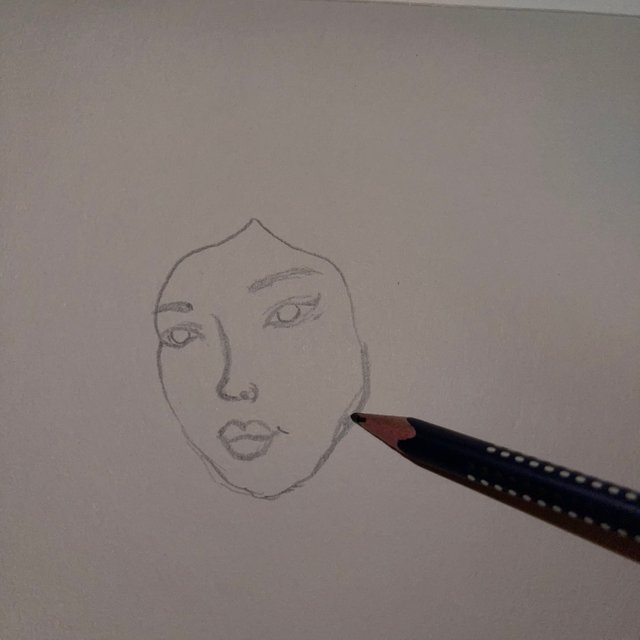 Continue on drawing the hair and floral drawings for additional points. In this part, I only use fine lines as guide for water coloring later.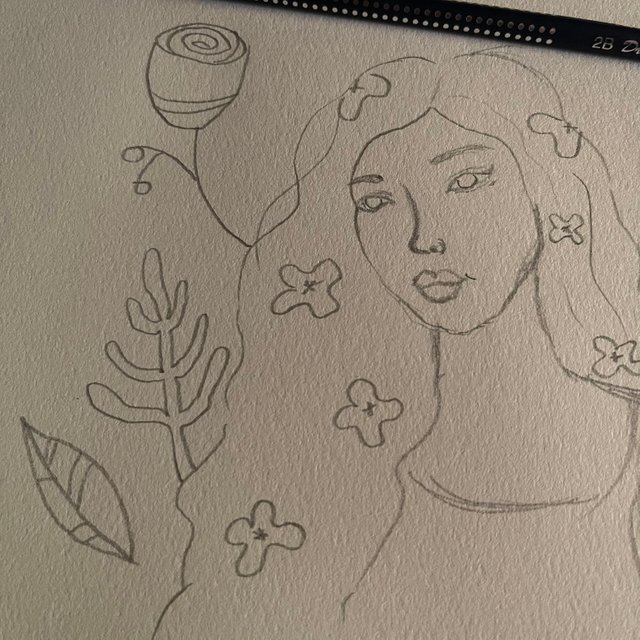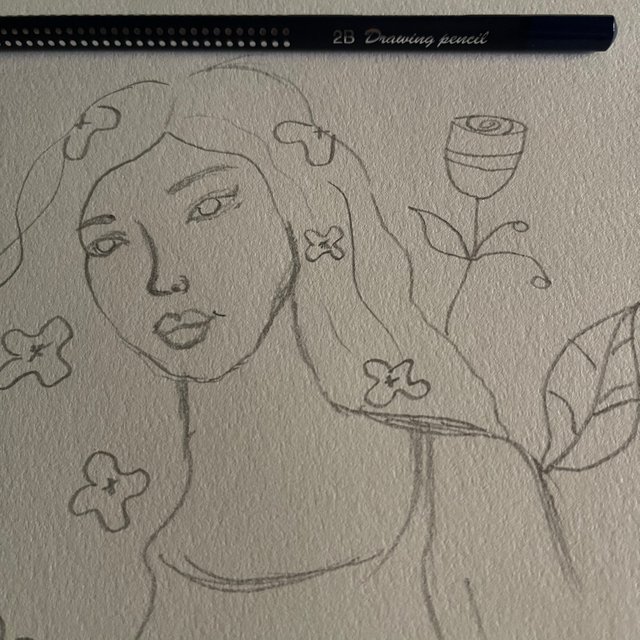 In coloring my portrait, I'm using brush pen. To use, put water inside of the pen. Got that little water container from my hair straightener by the way. If you don't have any container, you can directly load it from your water faucet.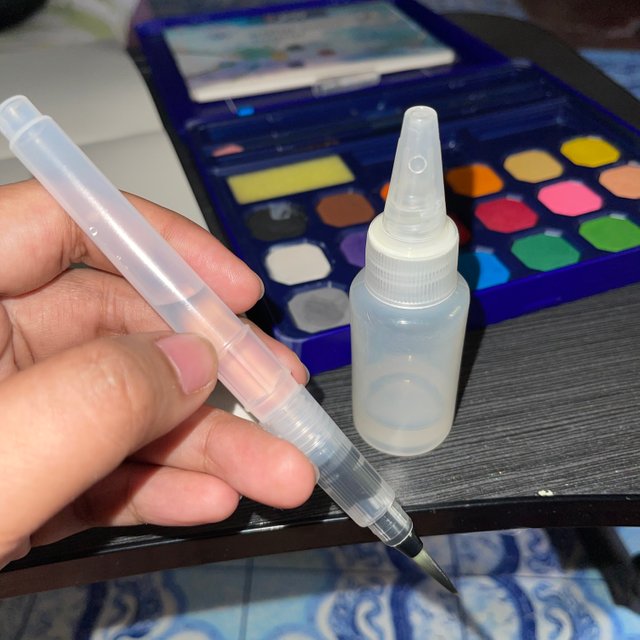 What I love about this pen is it can help you to blend colors easily by just squeezing the pen so the water will come out. And so easy to wash, too!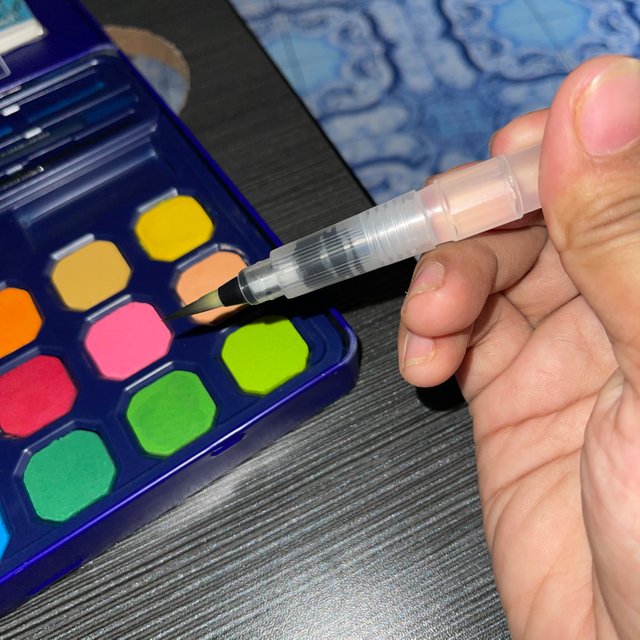 To continue, it's now time to apply water color.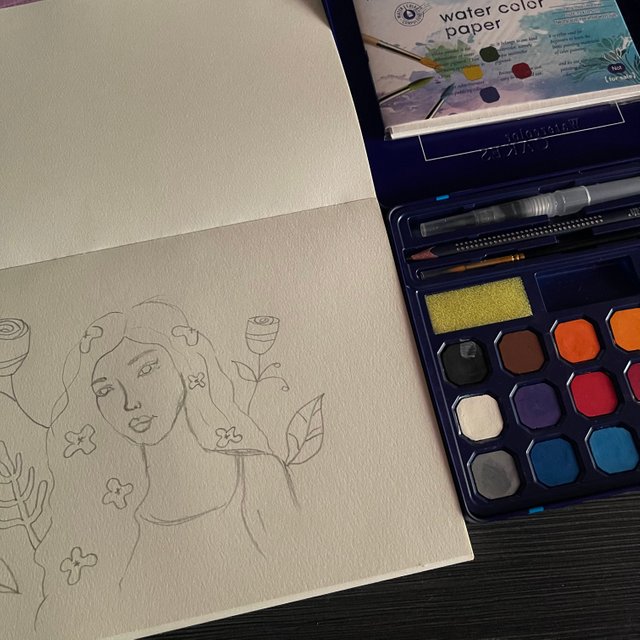 I applied first the skin tone shade on her face.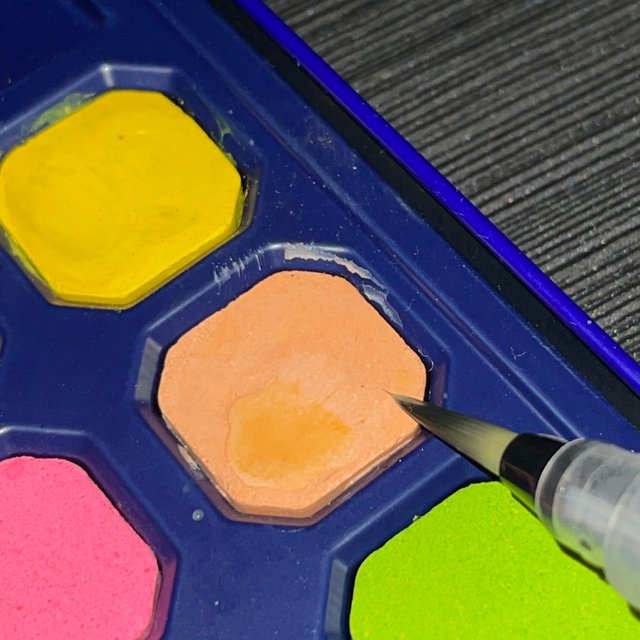 I only used this small amount to color her full face then added light brown to blend and squeezing the pen for better results.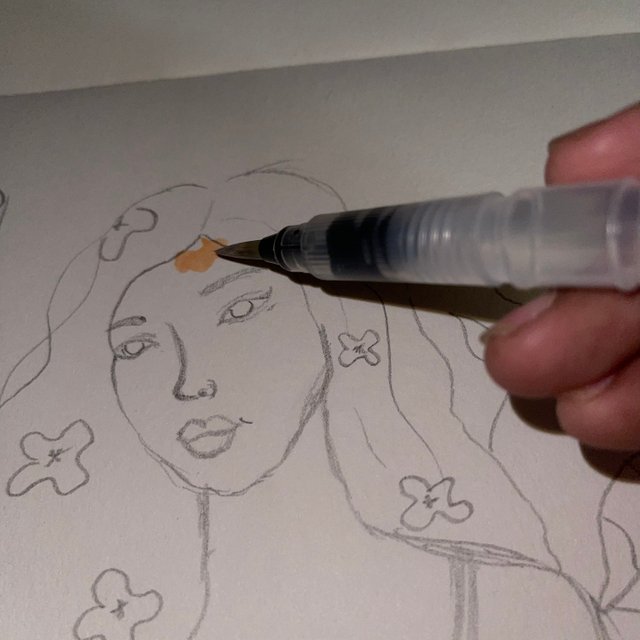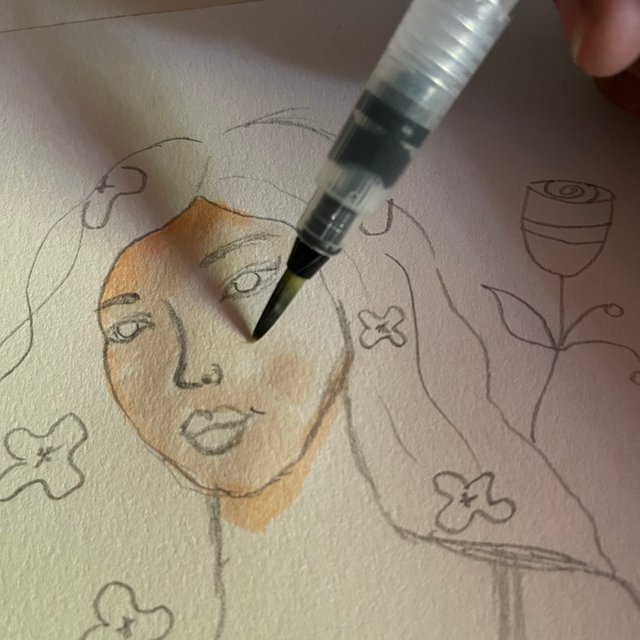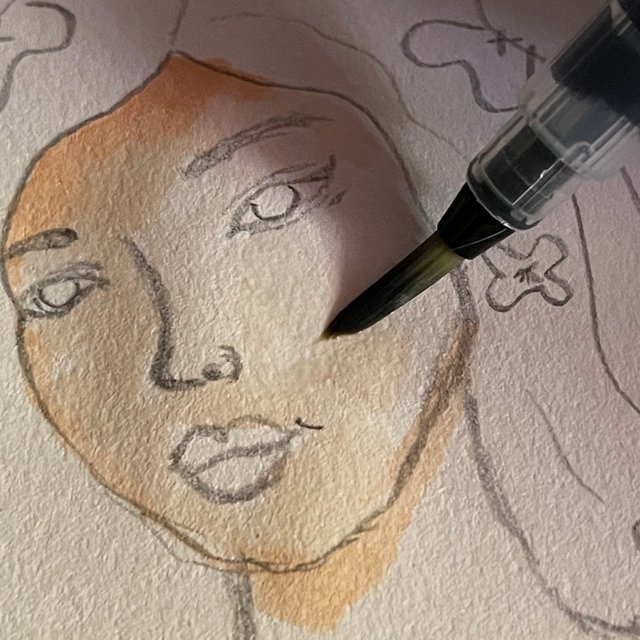 To add a glamour look, I added light pink shade to give her a blush.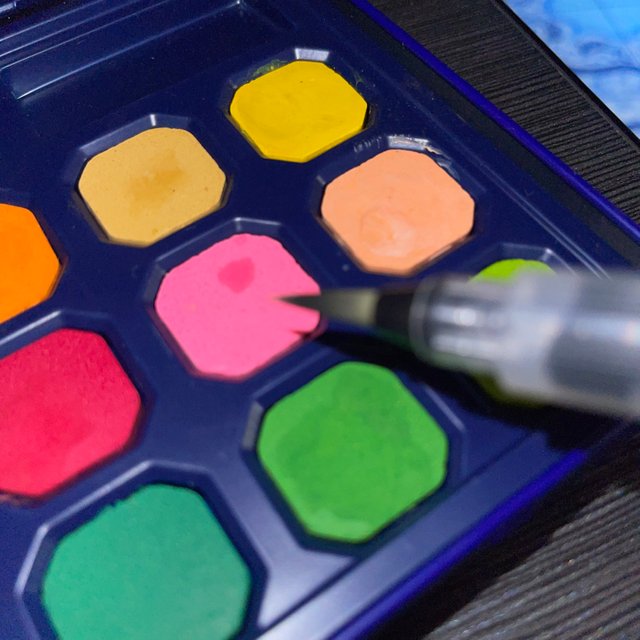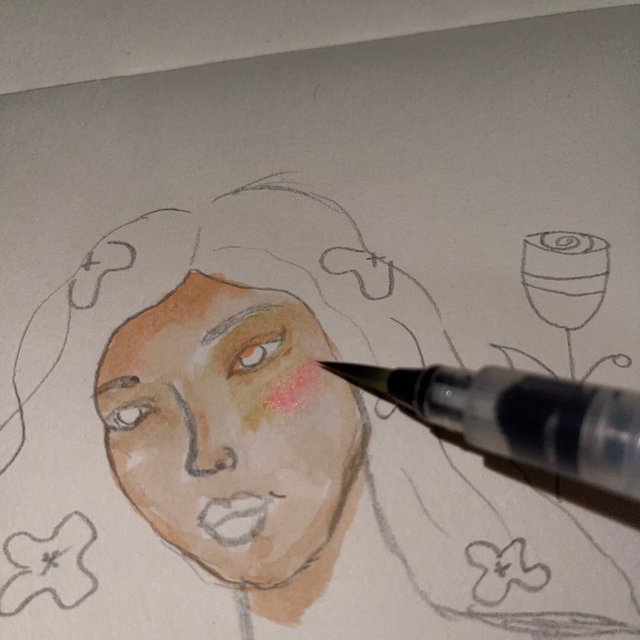 Continue on coloring the neck with the same shade used on face.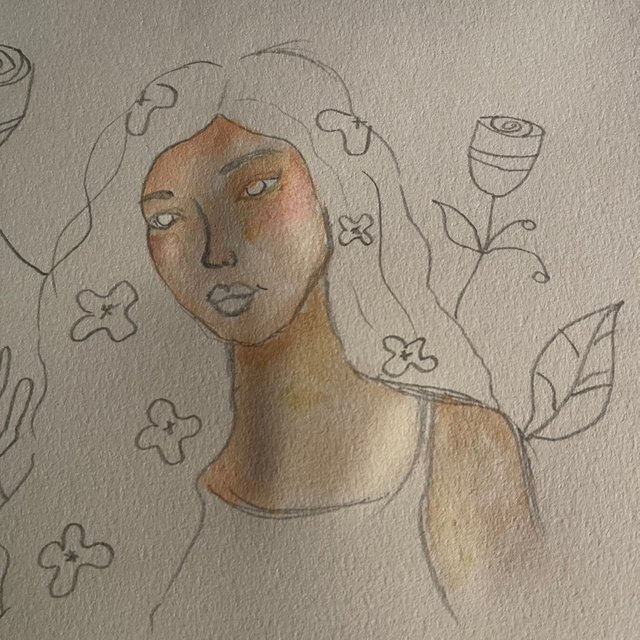 For the hair, I used the brown shade.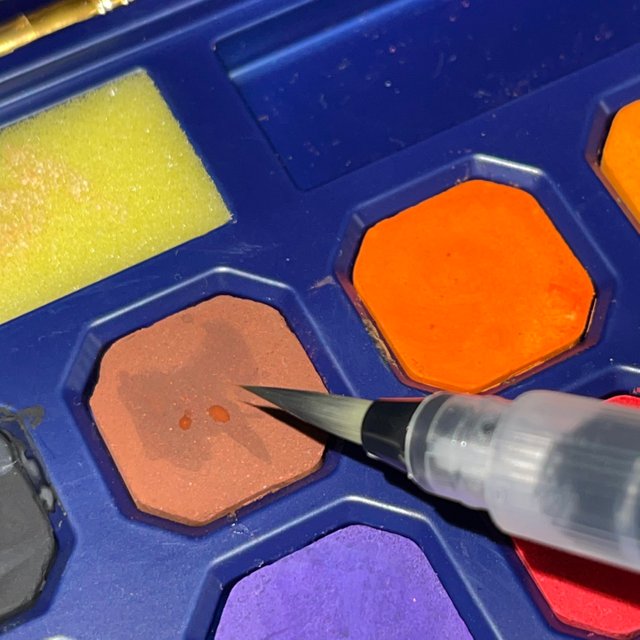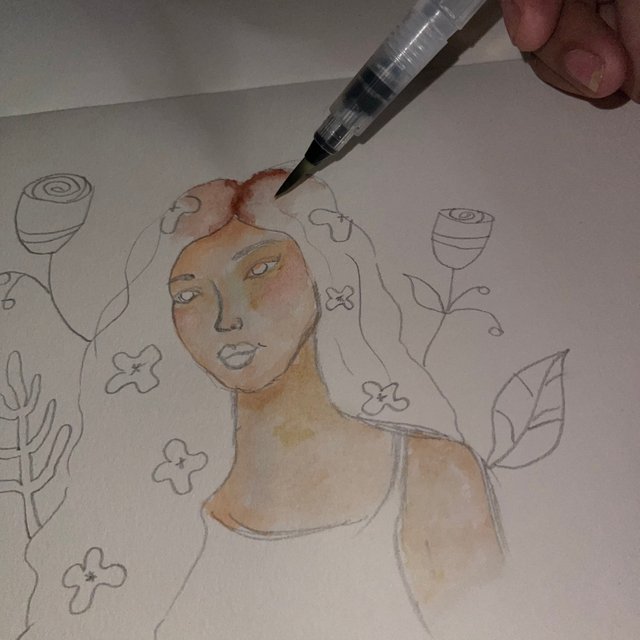 Control is really much needed in blending colors (big thanks to this brush pen).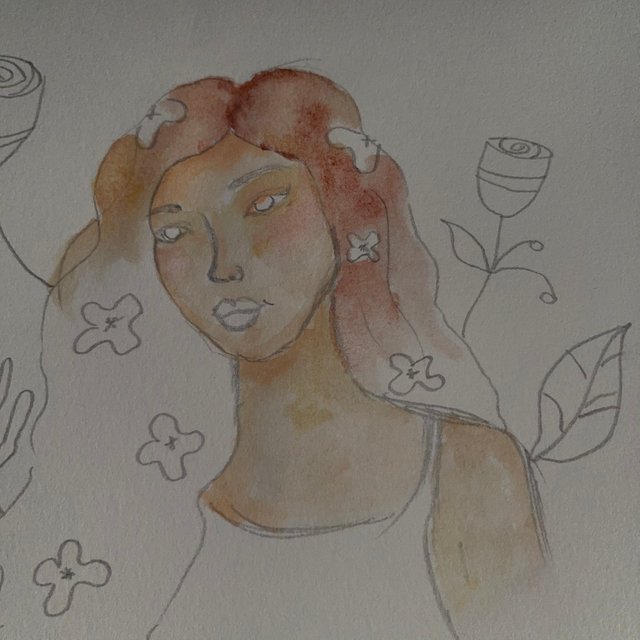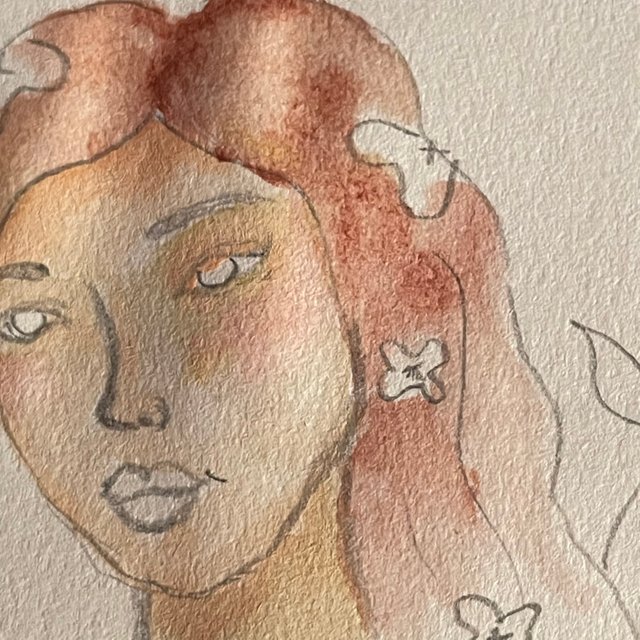 Then add light brown shade.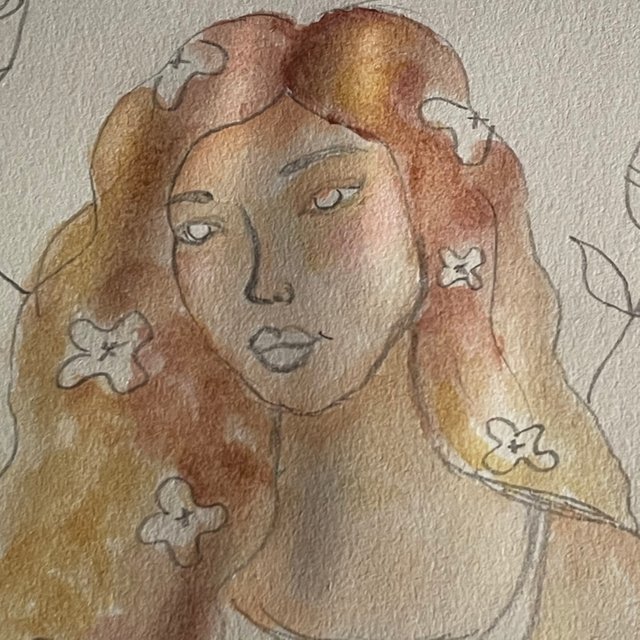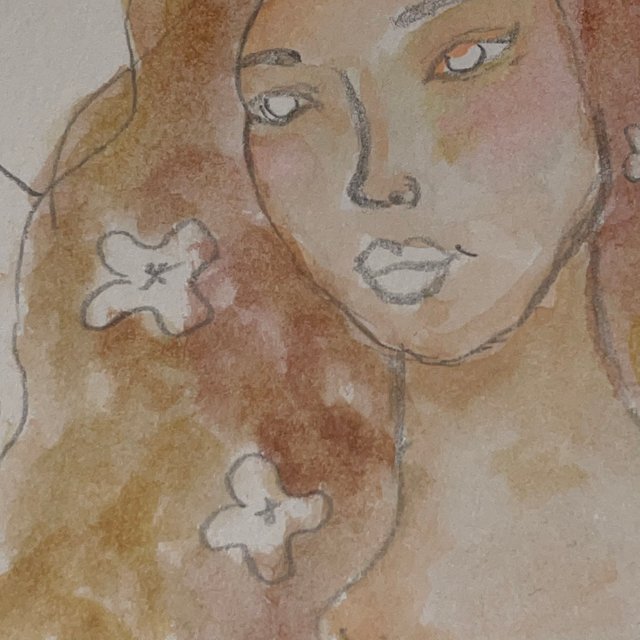 Next, go to the florals. I started coloring the light greens.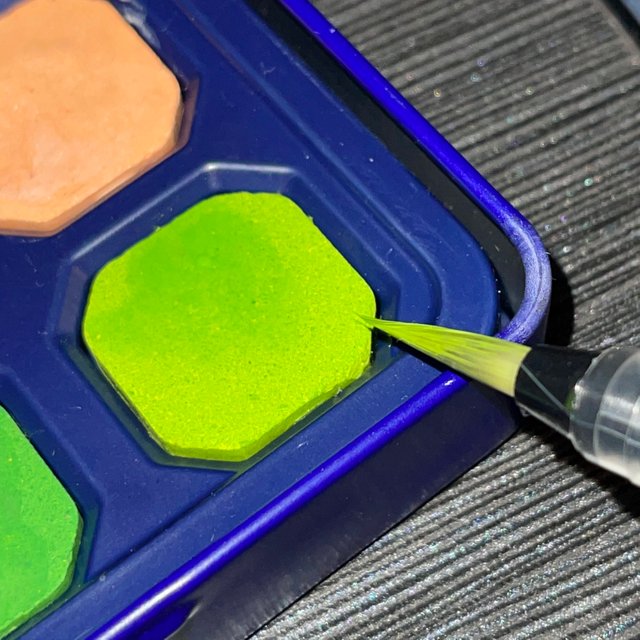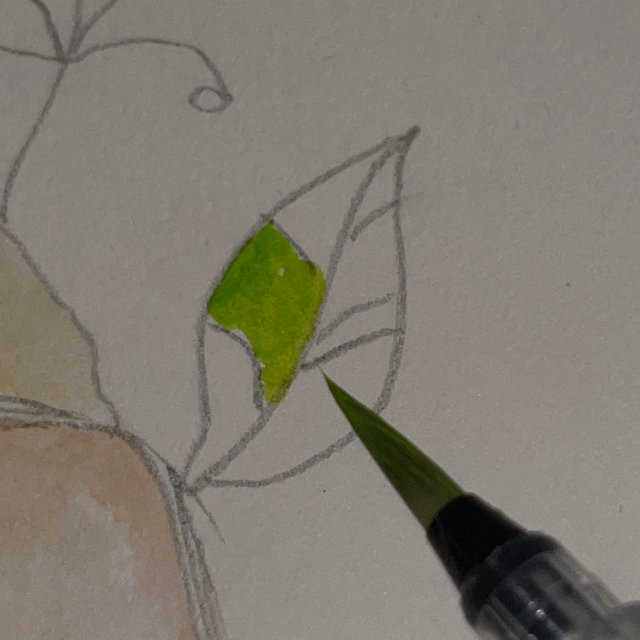 Then the dark greens.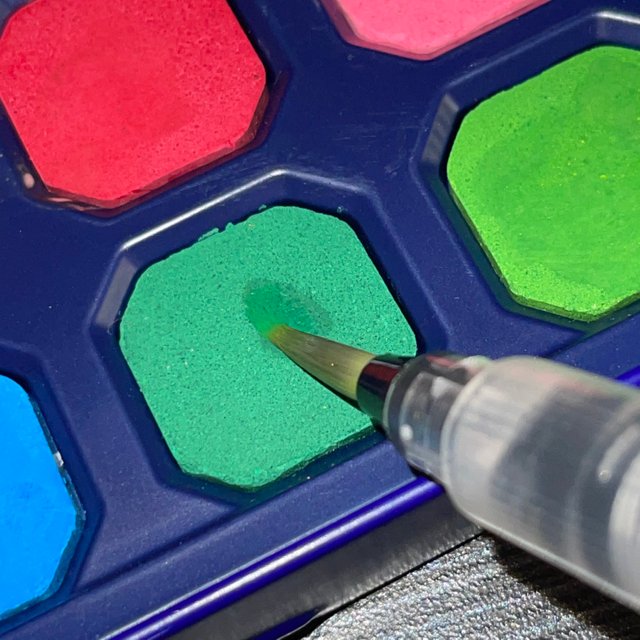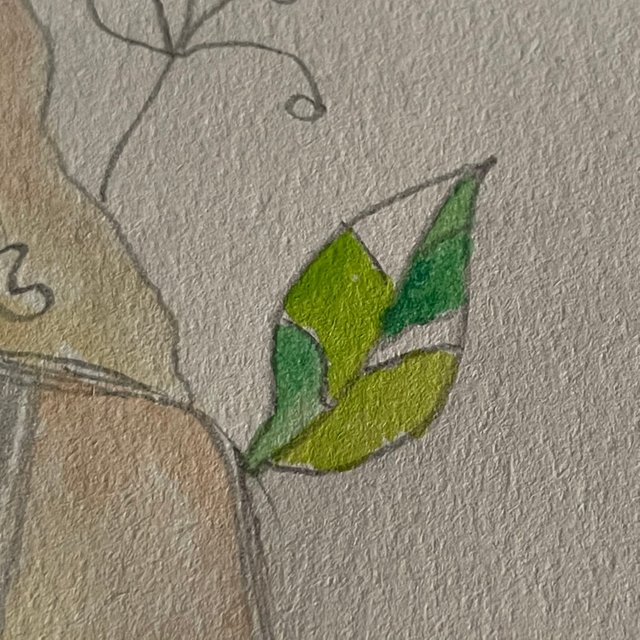 Followed with dark red and violet. It's like grouping of colors so you don't have to wash the brush a lot of times especially when you only have 1 brush (a simple tip).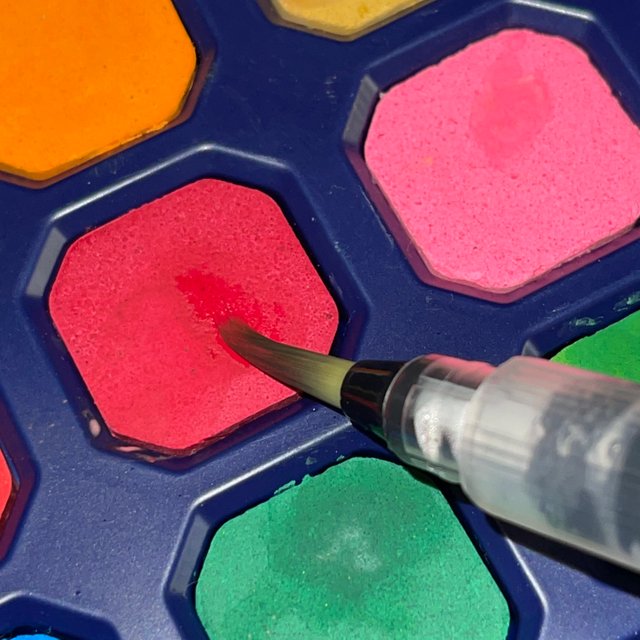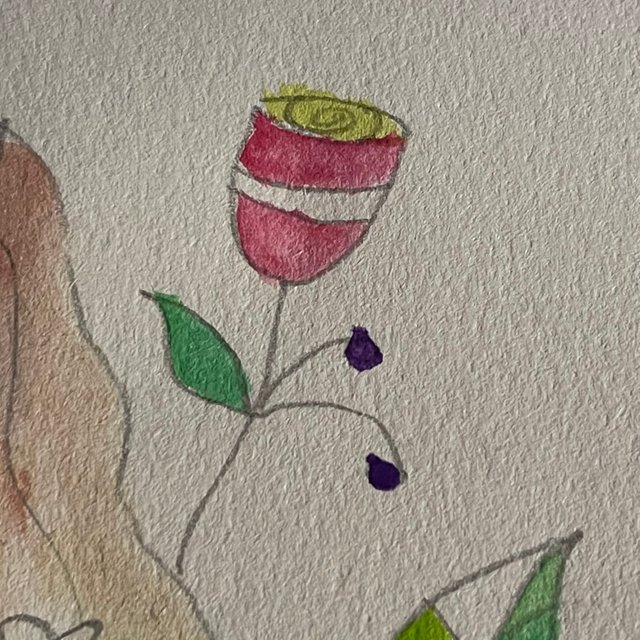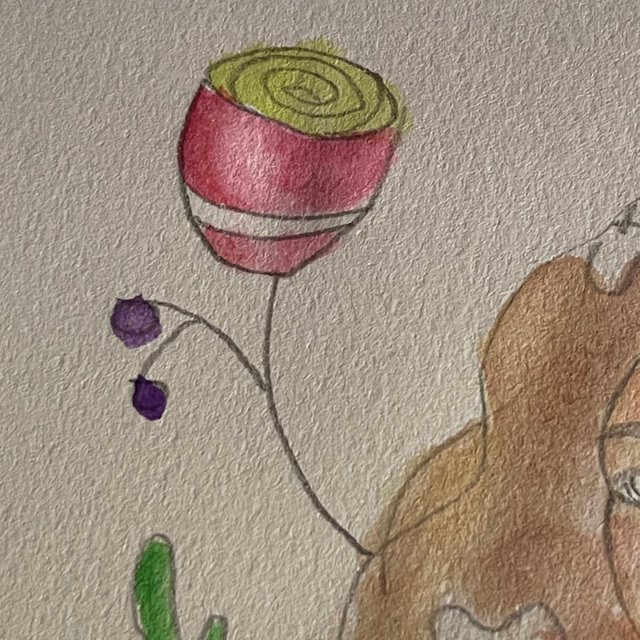 For the hair's flowers, I used red and orange to have a brighter look.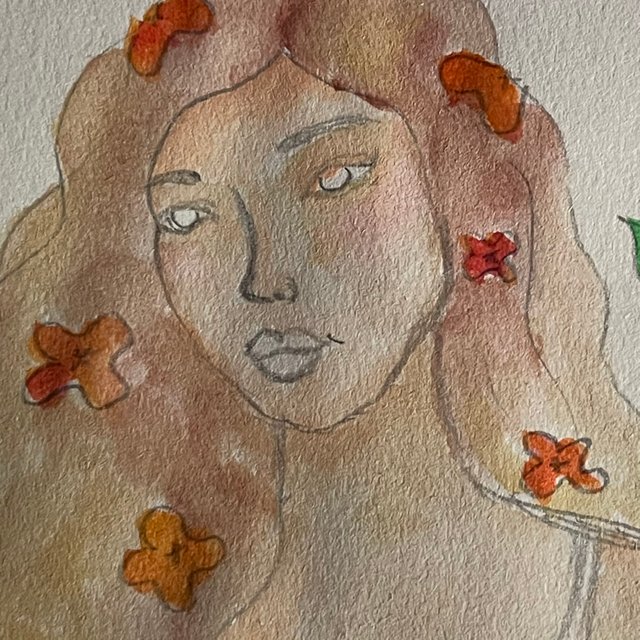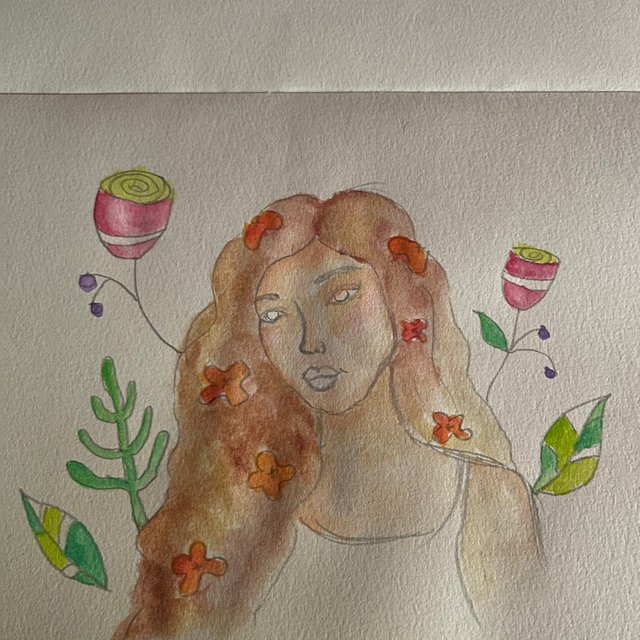 And yellow for the rose's doodle like.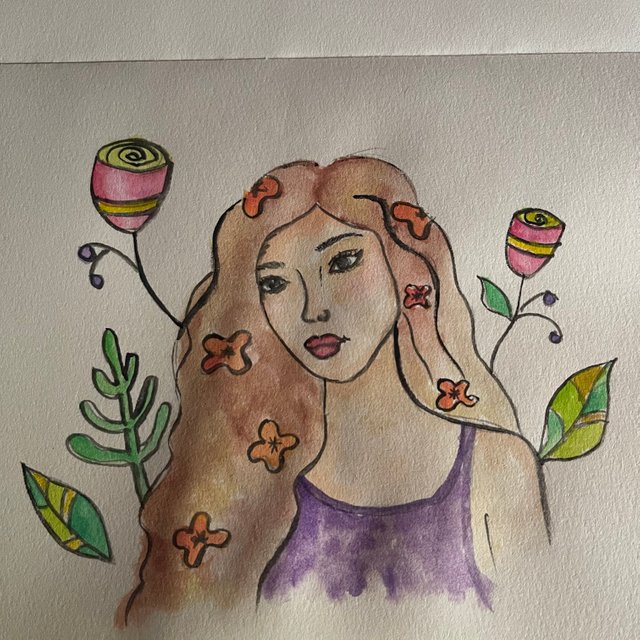 For the outlines, I used this fine paint brush.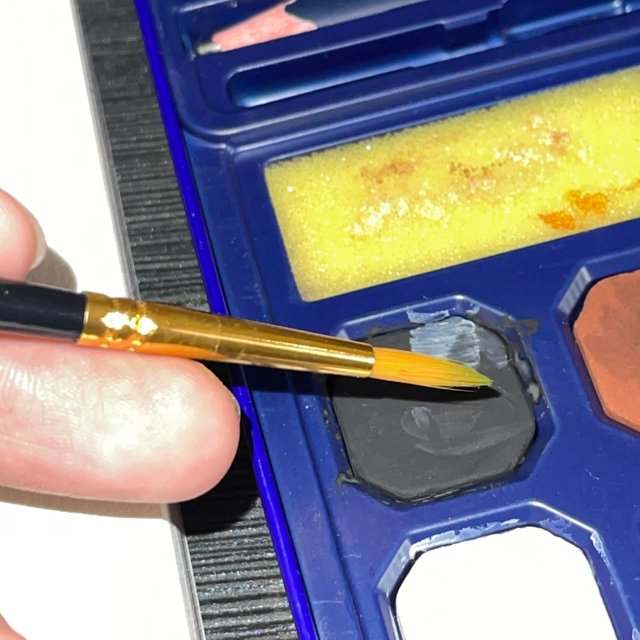 Use black for the main and additional details.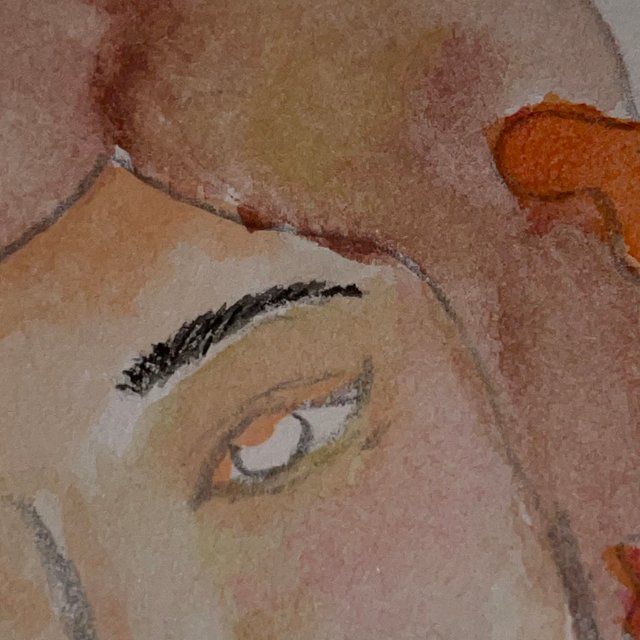 Afterwards, the background. I blended light and dark green in this part.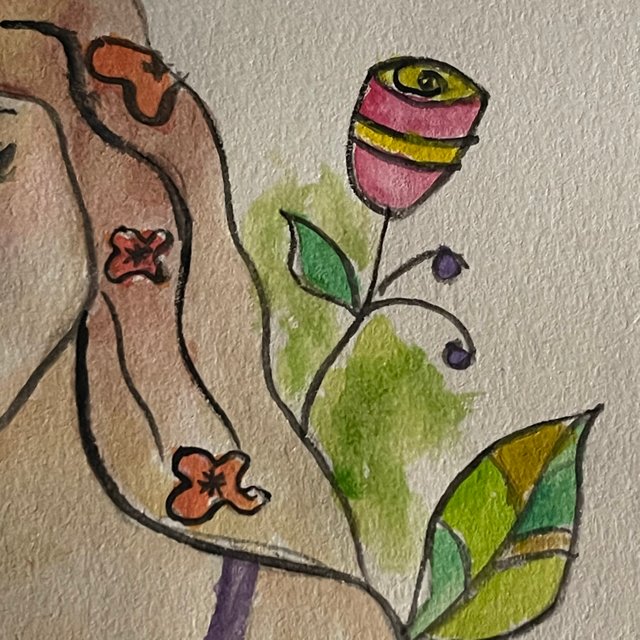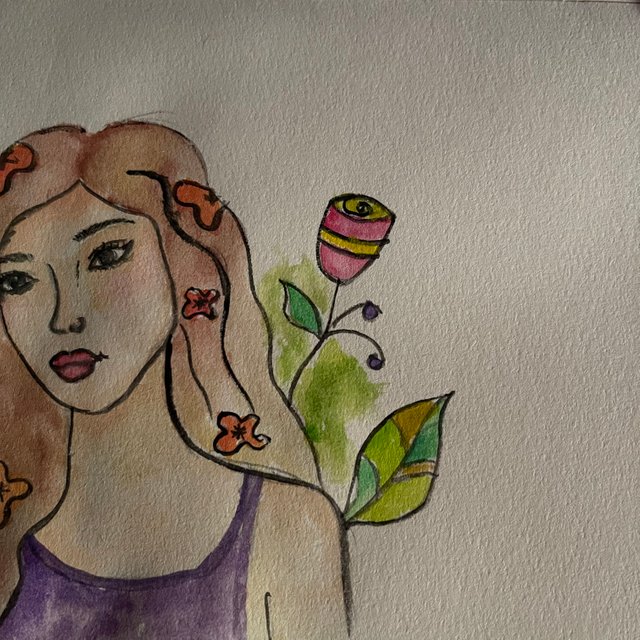 And added yellow for the extra brighter look.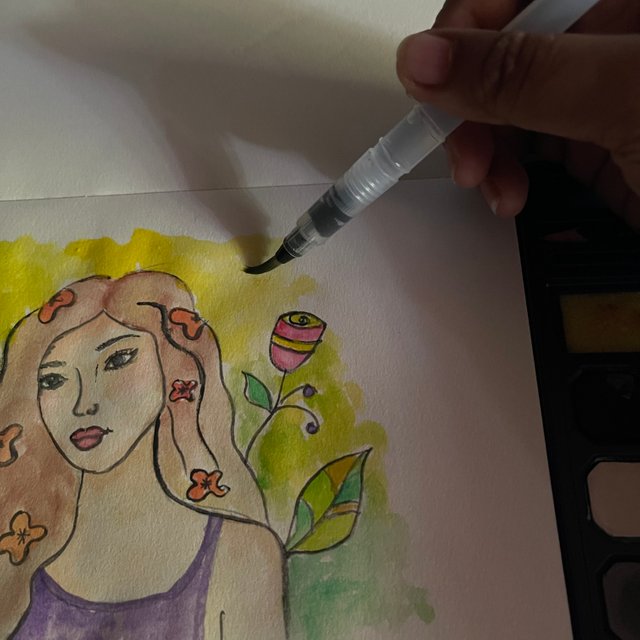 This is the final look.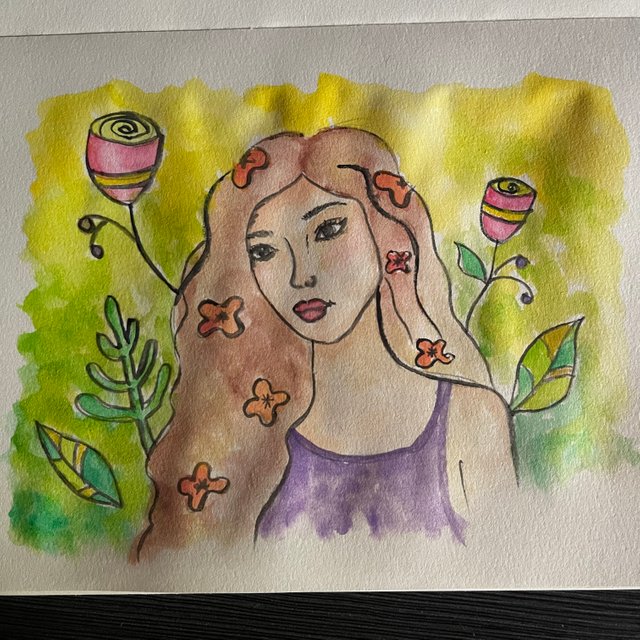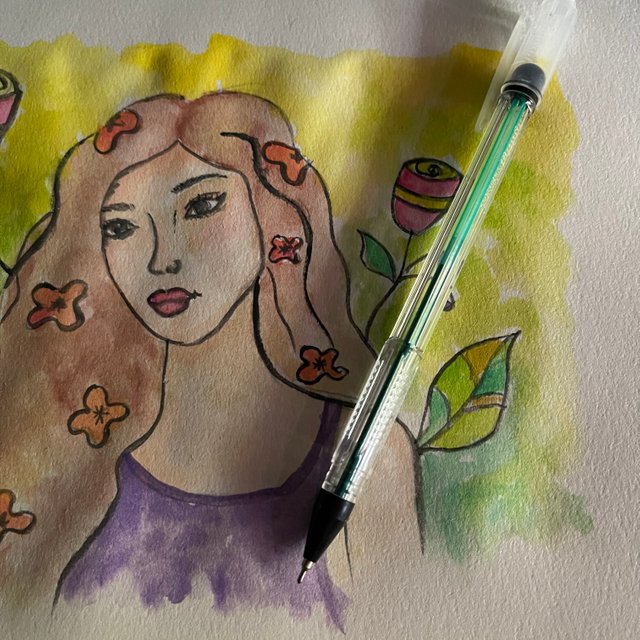 That's it! Of course, your own piece cannot be completed with signature. I just used ordinary pen for writing my username by the way. Also, I recommend brush pen for easy blending where you just have to squeeze the pen a little to blend it well with other color or make it lighter from dark color.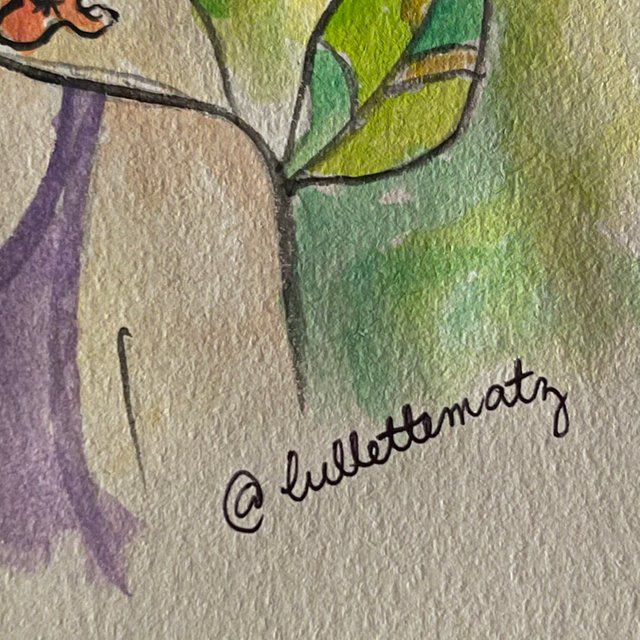 I'm not really in to portraits because I find it hard especially in aligning the other side of the face but if I keep this phrase in my mind, I wouldn't get better. Through this, I exercised my talent as there's always a space for IMPROVEMENTS and that's one of the definition for beauty of creativity! 🤍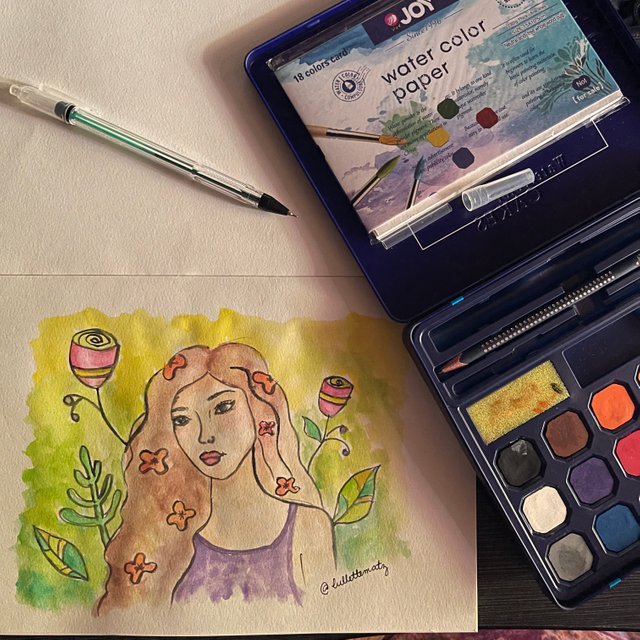 ---
---
HAPPY STEEMING!