photography at sunset
Hello fellow photographers, how are you, I hope you are doing well, see you again @irwandisamudra on this occasion I want to share with you all about the beauty of my photographer as it approaches Maghrib, the sun is so red in the sky, makes me want to capture this beautiful moment, for I share with all of you, I hope you like and also appreciate my posts, so that I will be more enthusiastic in sharing beauty in an image.
---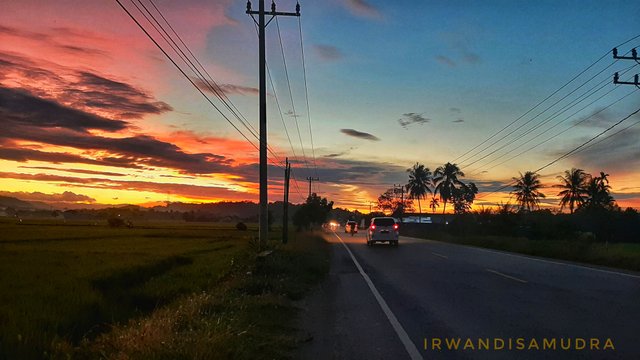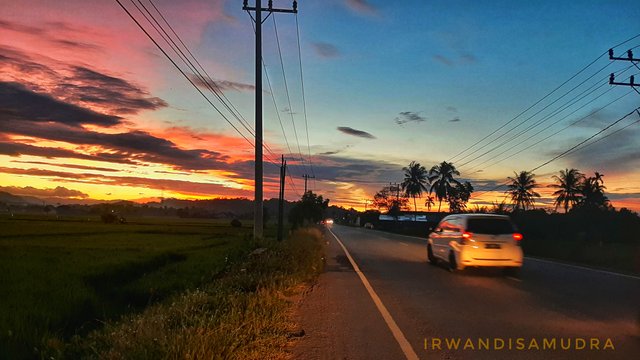 This picture I took some time ago, when I was about to go home with my colleague, this picture is also equipped with the headlights of a car crossing the road making the reflection of light when I take pictures becomes more beautiful when we see the picture. .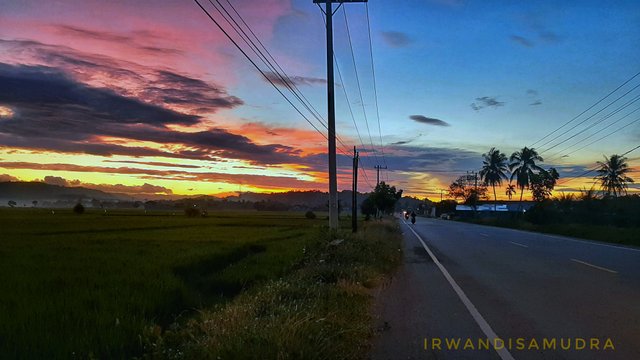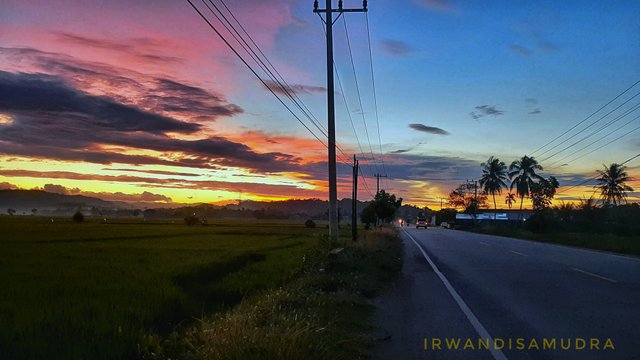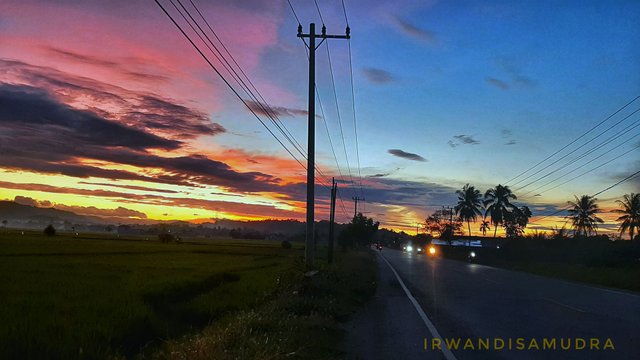 that's enough from me on this occasion, hopefully we can meet again in the next post, thank you I say to all colleagues who have visited my post and also thank you for the comments on my post, may Allah prolong our lives all, so that we can always meet in this great community.
I thank the admin, curators and moderators, and also to all my other friends, good luck always, see you in the next post.
---
° regards : @irwandisamudra🙏
| ° 📷 Camera | samsung galaxy A50 |
| --- | --- |
| Android | 11 |
| Edits | snapseed |
| Location | Aceh, indonesia |
| Photographer | @irwandisamudra |
---