Community Engagement Rule | Daily Prize Pool
𝙂𝙤𝙤𝙙 𝘿𝙖𝙮 𝙀𝙫𝙚𝙧𝙮𝙤𝙣𝙚,
Community is growing day by day and necessary changing needs to be done. According to the time need, we are constantly updating the community rules to make things more transparent to the members. Steem Blockchain places a high value on user participation (posting comments and conversing). Many of us in the Beauty of Creativity community post regularly, yet we rarely interact with the posts of our fellow members. It's never had a positive effect on any community. Essentially, the goal of an author is to benefit others by conveying their knowledge in the form of blog posts. For readers, it's a chance to discover something new. In other words, the more we can learn from other people's posts, the better off we will be. Here are some of the most important aspects of community engagement.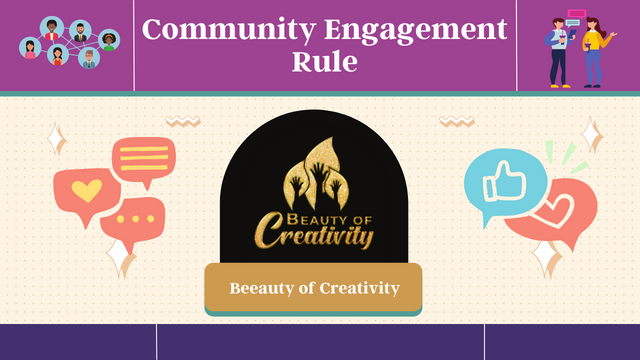 ░▒▓█ 𝐖𝐇𝐀𝐓 𝐃𝐎𝐄𝐒 𝐄𝐍𝐆𝐀𝐆𝐄𝐌𝐄𝐍𝐓 𝐌𝐄𝐀𝐍? █▓▒░
When everyone just posts and no one reads anything else, there's no use in posting anything at all. It's everyone's goal that their post will be seen by others. In other words, if we don't read other people's postings, no one will read ours. How can you tell whether your post has been read? It's done by making reasonable and relevant comments. A comment indicates whether or not the post has been read, and this is reflected in the comment itself. It's pretty uncommon to see someone post lots of new irrelevant comments in an effort to gain more attention, but this isn't ideal. An original meaning of the term "engagement" was that of a genuine interaction in which suitable and reasonable remarks are made by both parties. That's why it's important that you read the post before leaving a comment. It's also possible to interact with other members of our Discord server at the same time.

░▒▓█ 𝐓𝐇𝐄 𝐈𝐌𝐏𝐎𝐑𝐓𝐀𝐍𝐂𝐄 𝐎𝐅 𝐄𝐍𝐆𝐀𝐆𝐄𝐌𝐄𝐍𝐓 █▓▒░
One of the best ways to rise on the Steem blockchain is to get more people to comment on your posts. Reading other people's blogs can help us learn new things. We learn more about ourselves and others as time passes. If you consistently read other people's posts and leave thoughtful comments, they will get a sense of who you are and be more likely to read what you have to say. As a result of our comments, we can build a strong community in which our acceptability by others is greatly strengthened. In other words, if you want to establish a strong presence in the community, you need to read more and more posts and leave relevant comments on them.

░▒▓█ 𝐂𝐎𝐌𝐌𝐔𝐍𝐈𝐓𝐘 𝐄𝐍𝐆𝐀𝐆𝐄𝐌𝐄𝐍𝐓 𝐑𝐔𝐋𝐄𝐒 █▓▒░
Commenting on others' posts will be considered an important factor in post curation. You have to make at least 5+ comments per day and in that way 40+ comments per week to get priority in curation.

Your activity or engagement report will be published every day and once a week by shy-bot.

Those who have a much lower number of daily and weekly comments will be given less importance for post curation.

You must make standard comments. Comment spamming is using the same popular terms repeatedly. Comment spamming is prohibited. Read others' posts and remark on them accordingly.

To be considered an active author, you must publish at least 3 posts every week.

The first three active users of the day will get an equal amount of prizes. First-day winners will be skipped for the next day and vice versa to appreciate every member.

░▒▓█ 𝐒𝐮𝐦𝐦𝐚𝐫𝐲 █▓▒░
If you want to be a good member of the community, you need to read the posts of other people every day at a certain time and comment on them in the right way. The more you comment, the better your chances are that we'll think you're a good member of this community. So, show people who you are by getting more involved with them. We can then all move forward together. Thanks. TFC Engagement Rule

◦•●◉✿ ᴊᴏɪɴ ᴜs ✿◉●•◦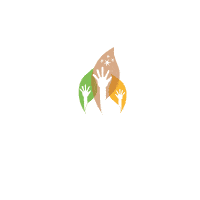 ---
Delegate to @beautycreativity to empower the community
---

▀▄▀▄▀▄ T̳̿͟͞h̳̿͟͞a̳̿͟͞n̳̿͟͞k̳̿͟͞s̳̿͟͞ ̳̿͟͞f̳̿͟͞o̳̿͟͞r̳̿͟͞ ̳̿͟͞R̳̿͟͞e̳̿͟͞a̳̿͟͞d̳̿͟͞i̳̿͟͞n̳̿͟͞g̳̿͟͞ ▄▀▄▀▄▀
Moderator of Pakistan @faisalamin