BEAUTY OF MACROPHOTOGRAPHY | LADYBUG
---
Hello Steemian, how are you today...?. I hope today being a gratefull day for you all.
---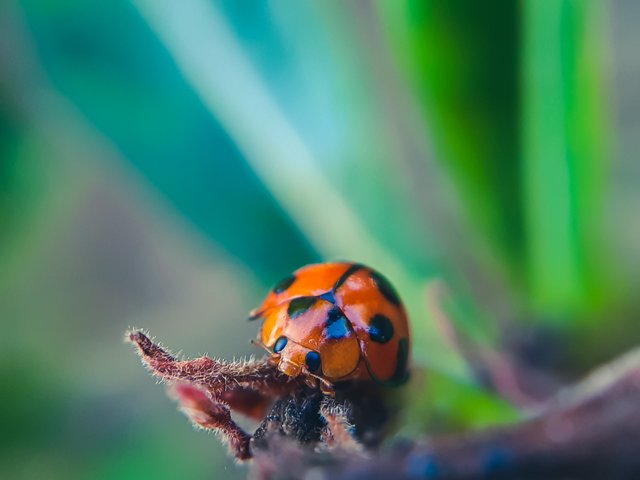 Today i'm gonna make my routine post about Photography. But before that, i want to say thank you to all Moderators and Members in Beauty of Creativity for supporting me and will try to make a better post as i can.
I'll do the best as i can, and the god will take care of the rest.
---
Macrophotography of Ladybug
---
On this occasion, I would like to show some of my photography results regarding the Ladybug that I found in the interior forest in North Aceh, Indonesia. They live among the leaves and bushes in the forest, they usually appear when there are no animals and other living things near their living area. And when other creatures approach, they will usually hide themselves in bushes and behind leaves as a defense measure from them.
It is commonplace that Ladybugs often hide rather than reveal themselves, considering that they are easy prey for many predatory insects, such as Spiders, Killer Beetles, and others. Therefore, usually the places that are often inhabited by Ladybugs will be very dark and very scattered with branches and covered with leaves, they will perch on the leaves while absorbing sunlight during the day and evening, and will usually enter the pile of leaves. at night to avoid predators.
---
Ladybug Outlooks
---
Ladybugs are one of the most popular and iconic insects besides butterflies, they have very beautiful colors and patterns that make them famous. Usually people recognize them by the red color and black spots all over their bodies, but actually they have many different colors and patterns and sometimes we rarely find them.
And coincidentally this time I found them with a unique and different pattern. This ladybug has a red color as usual, but the unique and different pattern makes it very special. Their patterns are like abstract, irregular shapes that fill the back of their bodies. Actually these Ladybugs can fly, they have wings behind their Elytra, and the Elytra protect their very thin wings from getting wet and tearing when rubbed with other sharp objects. It makes them even more beautiful when we can see their wings. Overall, this Ladybug is amazing Insect i ever know.
---
Hard to Captured
---
As we know, that Ladybug is a type of insect that is very sensitive when approached, they will immediately move if they are aware of humans or other animals trying to approach them. They have two wings to save themselves from predators if they have nowhere else to go.
But luckily, with patience and hard work, I was able to photograph this Insect and get some pictures of it which I will also share in this post. So, if you want to see it too, please check some of the pictures I share below.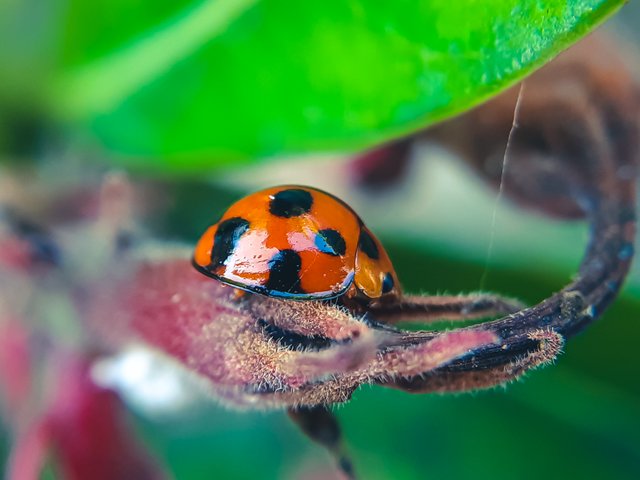 Ladybug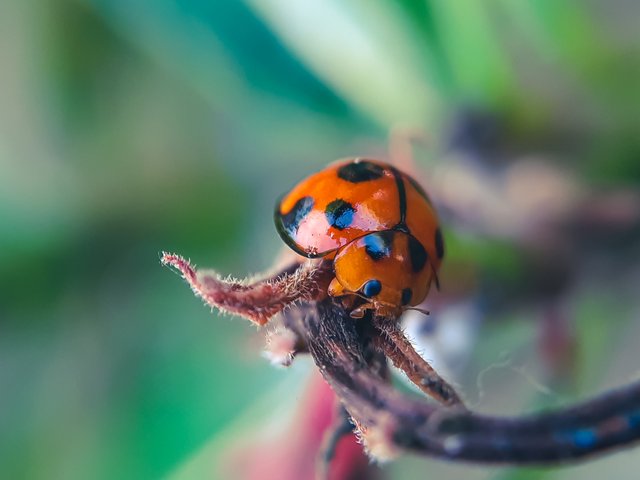 Ladybug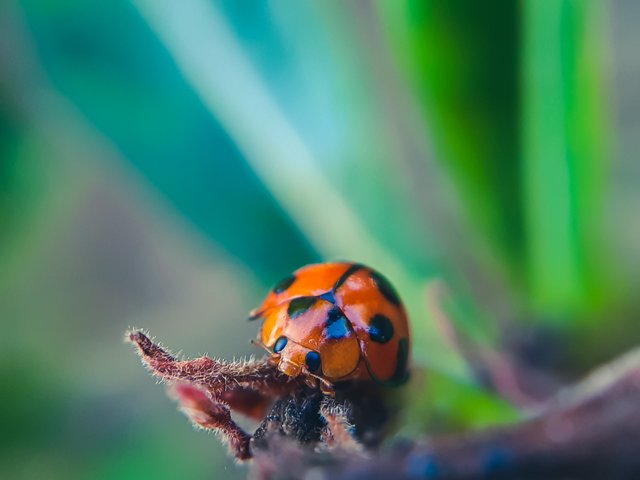 Ladybug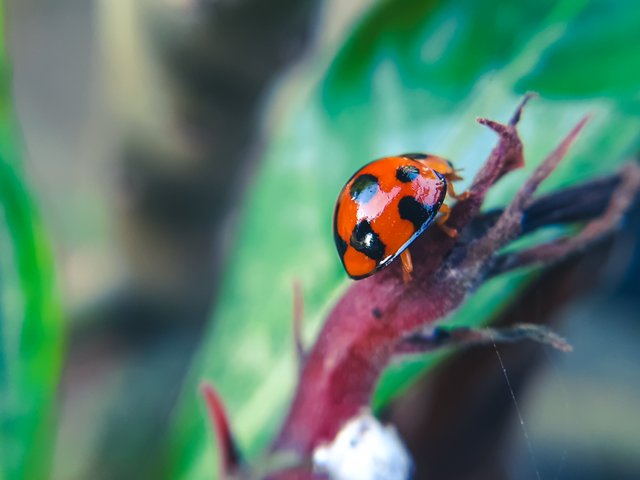 Ladybug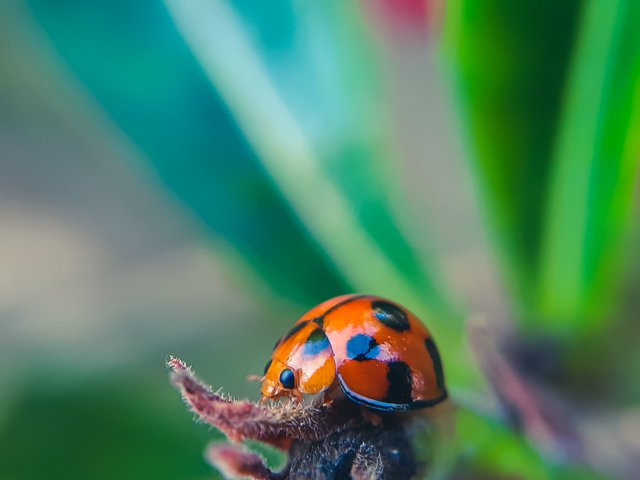 Ladybug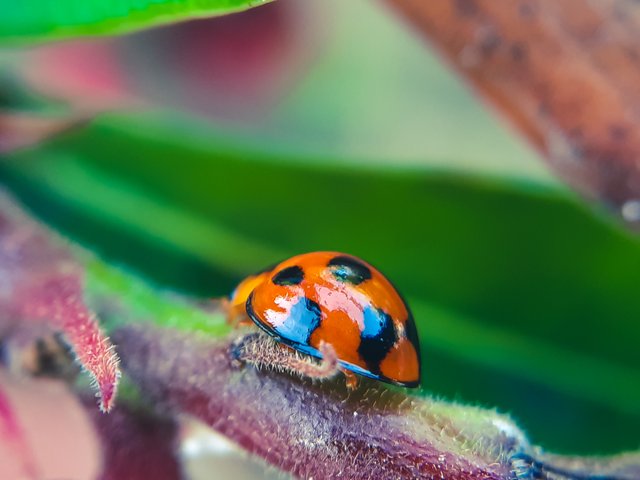 Ladybug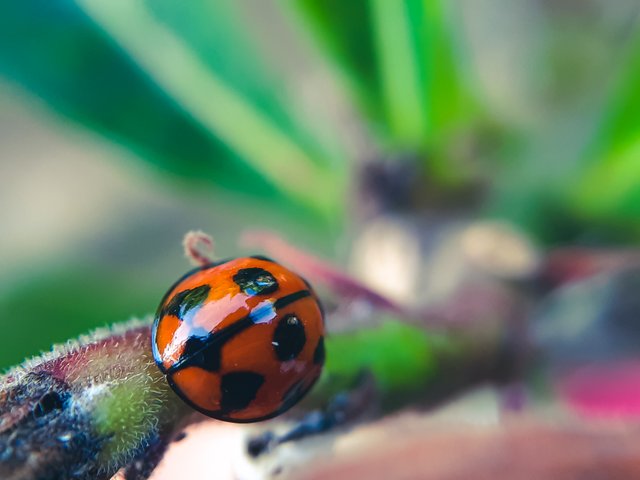 Ladybug

This is my Photography of Ladybug, i hope you enjoy it. Thank you and see you next time.

---
| Picture | Photography |
| --- | --- |
| Camera Used | Handphone |
| Photographer | @deimage |
| Location | Aceh Inland Forest |
---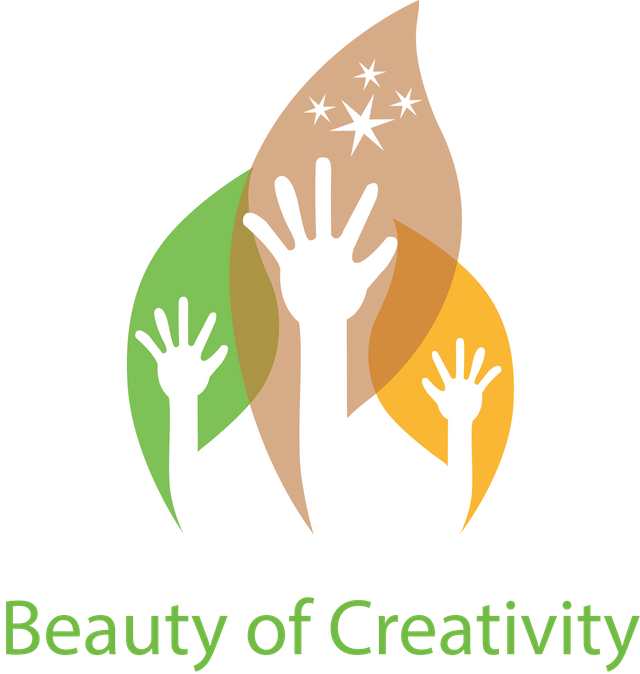 ---