Beauty of Creativity "Stink Bug Photography" 10% Beneficiary to shy-fox.
Hello, #BoC community!

How are you my all friends of the Beauty of Creativity community?
I hope my all friends will be well, by the grace of God I am also well. Today I am again here with brand new Photography post in which I am sharing to the Macro photos of bug. It has six legs. I found this species in the forest. Stink bugs are members of the family Pentatomidae.
The order of this insect is Hemiptera. The size of adult brown marmorated stink bugs are approximately 1.7 cm long. It have mostly brown in color but they change their body color according to life's stage. the photos that i am going to share with you, in these pictures you will see this bug in the green colour. They lay white color eggs. The stink bug is an agricultural pest that causes to damage crops. i found this insect many days ago when i went to my field for insect hunting and taking some macro shots. i found it in the bushes. I took all these picture with my smart phone.
they also have wings for flying but it can not fly for a long time period because it has heavy in weight but they have week and thek wings. Now i am going to present the extreme macro pictures with my all BoC member. Hope my all members of the BoC community like my photography and share the opinions in the comments section.
ℂ𝕒𝕞𝕖𝕣𝕒 𝕒𝕟𝕕 ℙ𝕚𝕔𝕥𝕦𝕣𝕖 𝕕𝕖𝕥𝕒𝕚𝕝:
Make: Google
Model: Pixel 2
Lens: Macro external lens
Flash: off
Editing Tool: Lightroom
Location: Pakistan.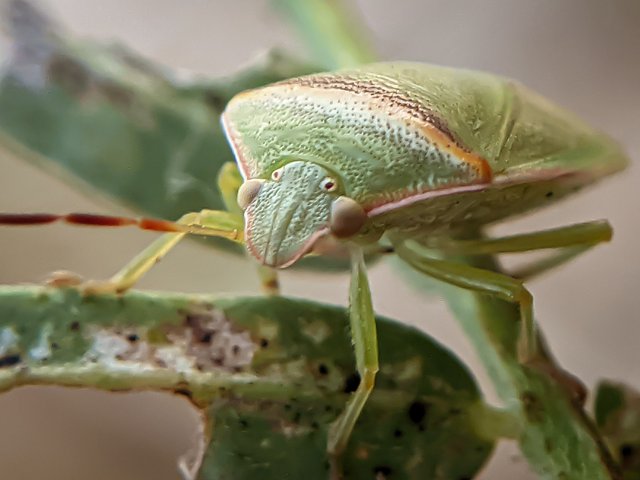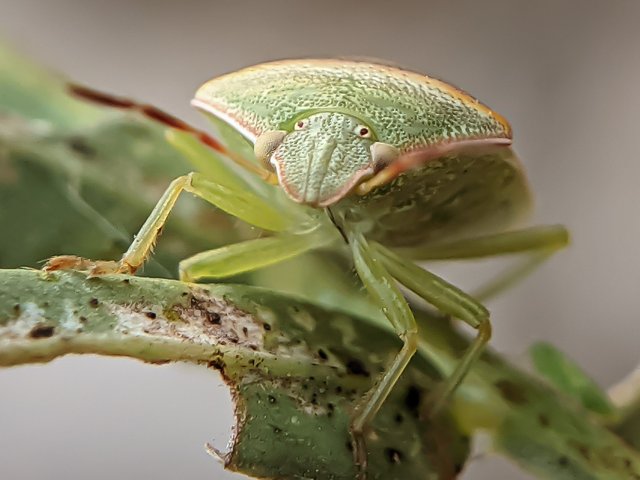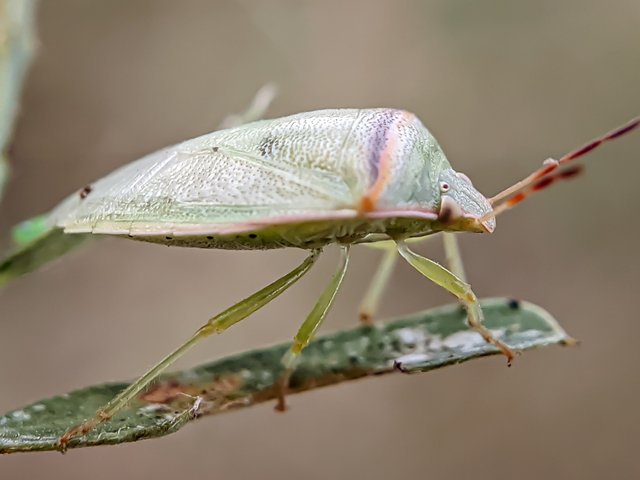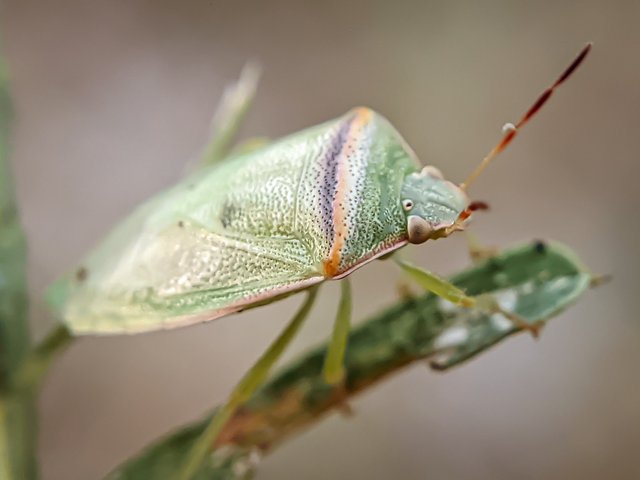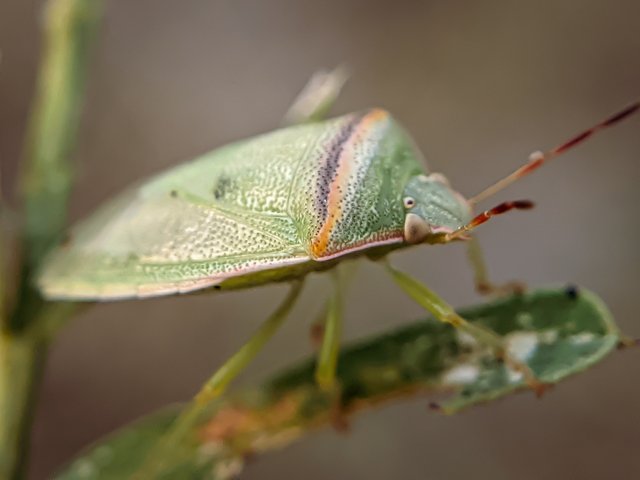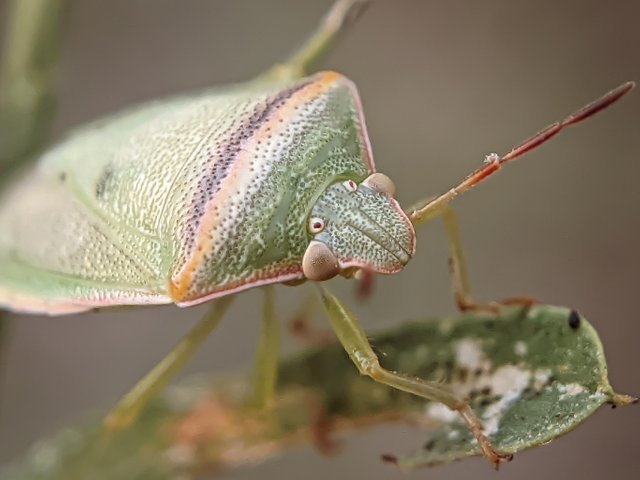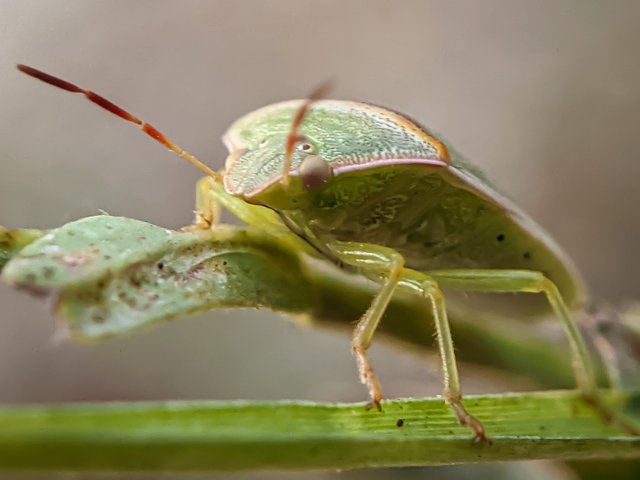 Thanks for giving your precious time to my post.
---

Quality Controller Mod @bountyking5
Follow | Upvote | Share | Comments
CC: @shy-fox
Follow me on Instagram.
Instagram
🆃🅷🅰🅽🅺 🆈🅾🆄