BoC Members Supporting Program - Read our Contest Rules - Beauty of Creativity.
Hi everyone.
Thanks to all curators who support the BoC member's posts.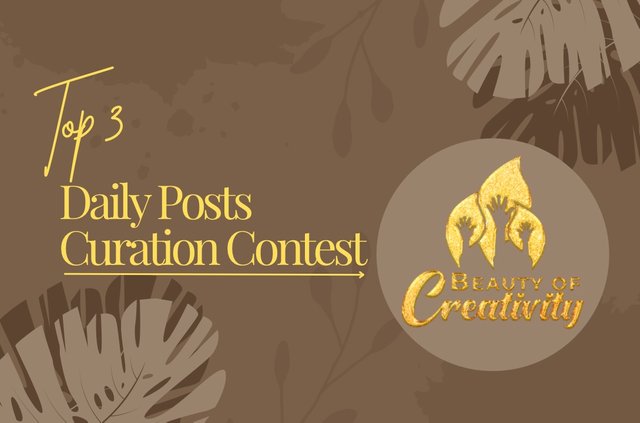 The beauty of Creativity Community is a great place for people to show off their creative talents. Nowadays, our community has become very popular among the people. New users are joining our community day by day. Our aim is to appreciate and support the creative and quality content of box members. our moderators are reviewing the member's content continuously. We support every potential post but due to increasing the subscription, we can not support every single post on a daily base.
So for this, we are going to start a new contest on a daily base in which we will curate the top 3 creative posts with a 100% voting percentage from the @beautycreativity account and also appreciate them by sharing some prizes.


Through this program, every day three-member can get extra support by showing their talent.
Now we will also run other contests continuously on weekly basis. With your support and love, our community will lie in the top 5 communities in the future.
Contest Rules:
Publish your posts in the Beauty of Creativity Community.
Must add the 10% beneficiary to the @beautycreativity account.
Must use the #boc tag in your post.
Every photograph must be yours.
Add a minimum of 50 words in your post that must be related to your content.
Plagiarism content will be mute without listening any arguments.
User must be manually verified from our community teams and also have verified label.

Join our friendly discord server. Discord Server.