Yellow-tailed Ashy Skimmer | 10 % Beneficiary to shy-fox
One of the fascinating dragonflies I would like to discuss is the yellow-tailed ashy skimmer (Potamarcha congener). This species of dragonfly is classified as common and widespread in Asia and this is my second sighting of a male, Potamarcha congener was resting on the higher ground. The yellow-tailed ashy skimmer is widespread species of which was often seen near the swamp area and sometimes they also perch over the water on the twig or around the bushes. The one I found is male which is larger than female.
I was very happy to finally find it again and I was even happier to see them hanging in the twig. The male seemed to be calm resting on the twig, as I used DSLR, I had to shoot against the light that might trouble me to find a good background. So, I decided to seek a proper position in order to have clear background. This male is relatively cooperative and this time, I am happy to get some decent shots from a distance range.
Potamarcha congener is common through much of its range, which stretches through parts of South Asia, South-East Asia, and Oceania, including in countries such as India, Indonesia, China, Australia, and Vietnam.source
---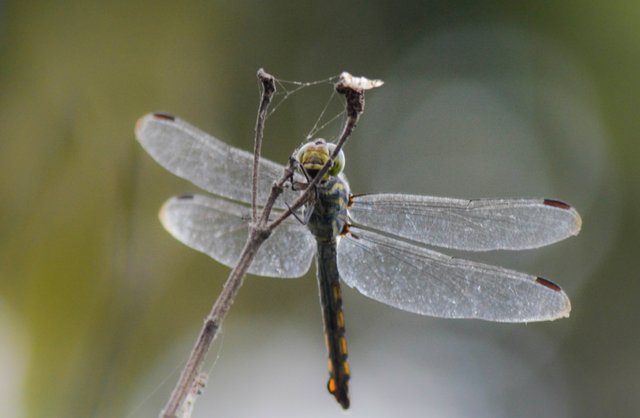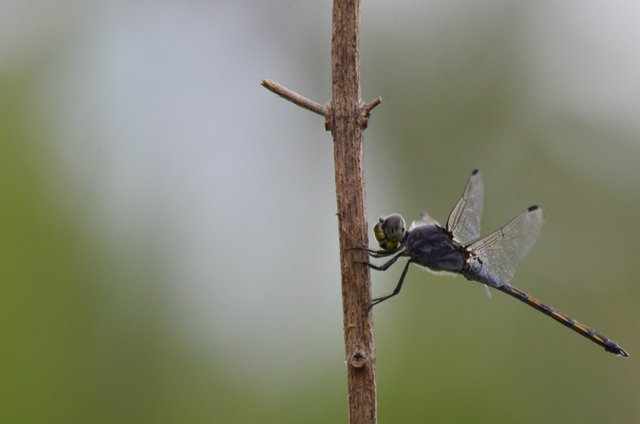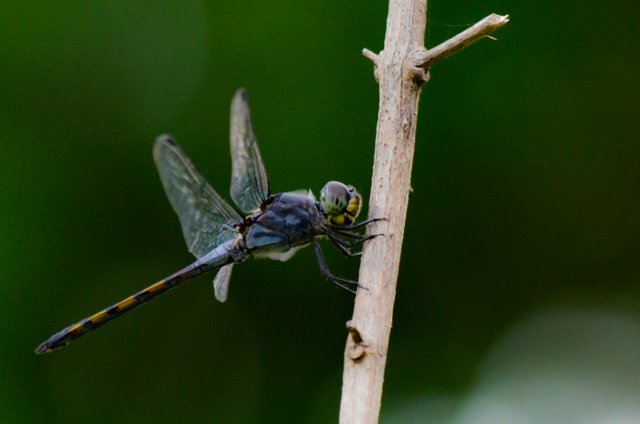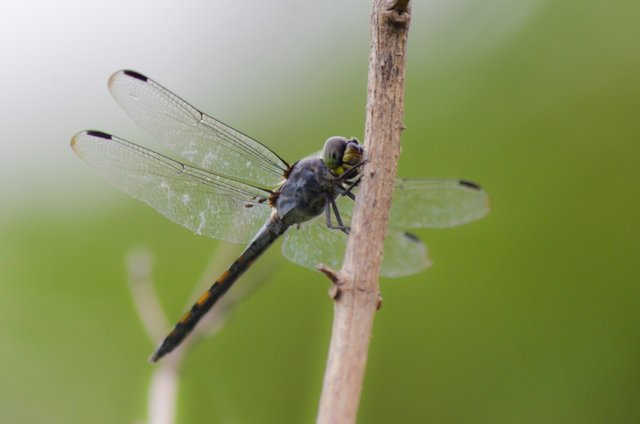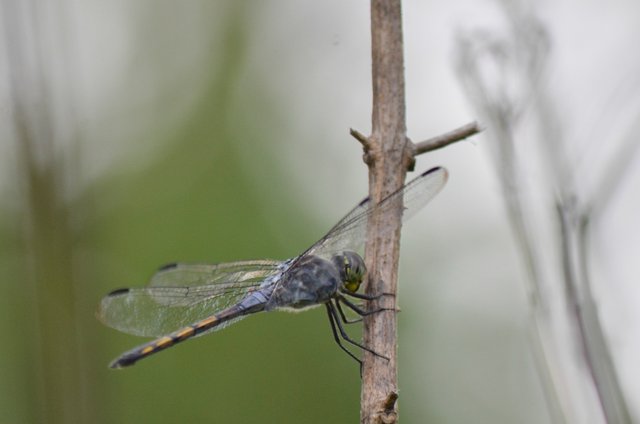 | Camera | Nikon D7000 |
| --- | --- |
| Category | Insect Photography |
| Lens | Tamron Tele-Macro 70-300 |