Wandering Glider (Pantala flavescens) | 10% Beneficiary to shy-fox
One dragonfly species, in particular, the Globe Skimmer or Wandering Glider (Pantala flavescens) that is widely distributed throughout tropical countries. This typical dragonfly used to see hanging on the twig instead of standing on it near the field around my village. It is regarded as one of the most common dragonflies that are often seen flying around the bushes. Seeing that, I was tempted to take some photos with a DSLR from a certain range. If you really want to see this species, you can simply look it up on hot days. This species of dragonfly is the only member of the genus Pantala from the subfamily Pantalinae.
I was very excited to see it this way, especially when I saw the clear wings and very broad at the base. There, too, there are some specimens with olive, brown, and yellow wings which urged me to spend some time with this beautiful dragonfly. Luckily, this dragonfly is relatively cooperative and this time, giving me a chance to get some decent shots from a distance range.
The dragonfly is up to 4.5 cm long, reaching wingspans between 7.2 cm and 8.4 cm. The front side of the head is yellowish to reddish. The thorax is usually yellow to golden colored with a dark and hairy line.source
---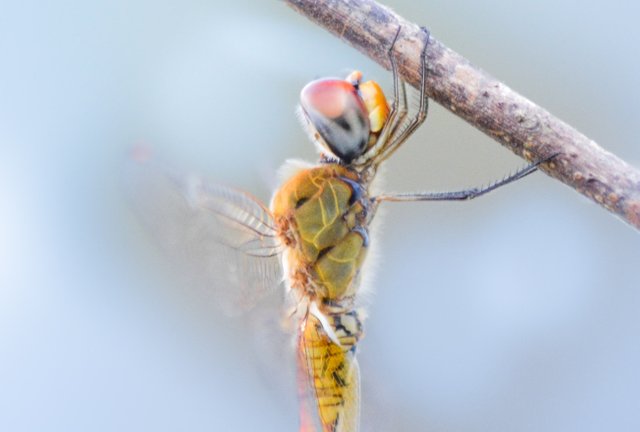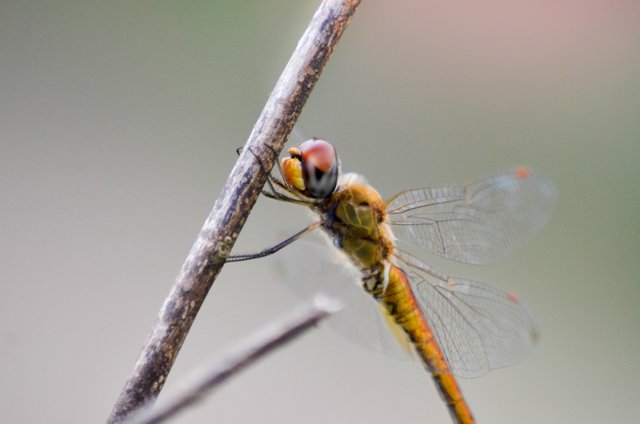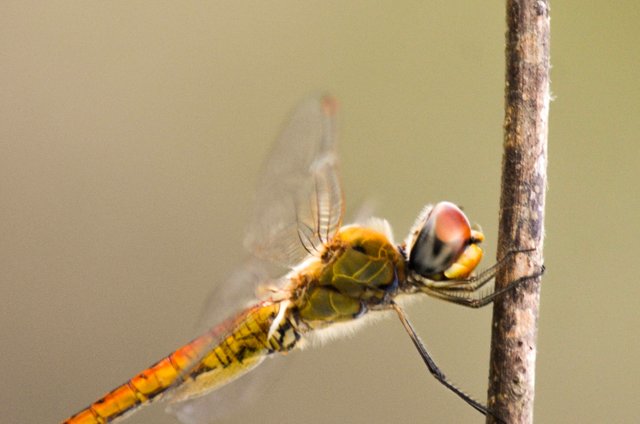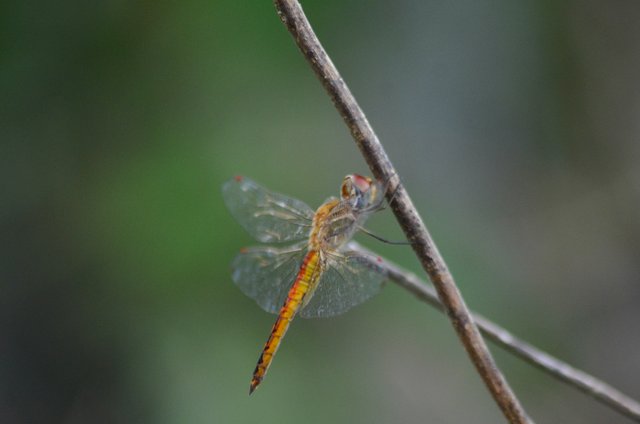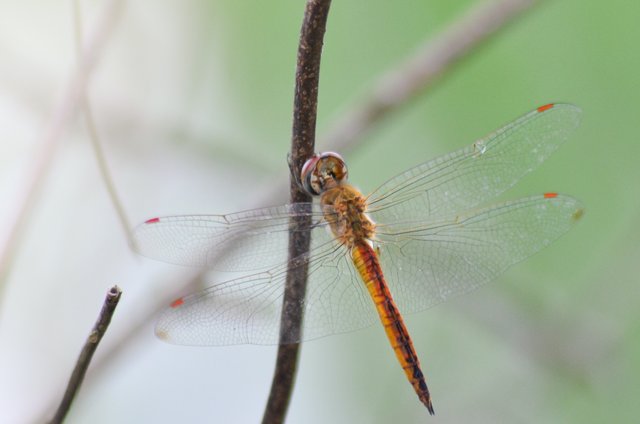 ---
| Camera | Nikon D7000 |
| --- | --- |
| Category | Insect Photography |
| Lens | Tamron Tele-Macro 70-300 |