Seascapes From Local Beach | 10% Beneficiary to shy-fox
After getting done with breaking waves shots, I tried to capture the seascapes which often become my favorite subjects when visiting the beach. Seascapes, during the daylight, being under the blue sky. This color is another enchanting nature color that purely appears to please the eyes. Seeing that, I managed to take some pictures with the big ship floating on the water. I don't have any idea, for how long this ship has been there.
The next few minutes, the little light from the sun also started to appear and I shifted to the west side to capture this scene. I came to realize that I would not able to catch the sunset from this spot. I just got a little lining orange from the west but I thought that was better than nothing. So, I was happy to spend a little hour with this scene and trying to capture it from different positions in order to find the finest angle.
Sea, beach are two spots that I might not forget to visit because from these spots I could find some fascinating subjects for my nature photography collection. Fyi, this is my second time visiting this spot, my first visit was last year and it still remains the same. Later I know that this spot has been regarded as a favorite fishing spot.
---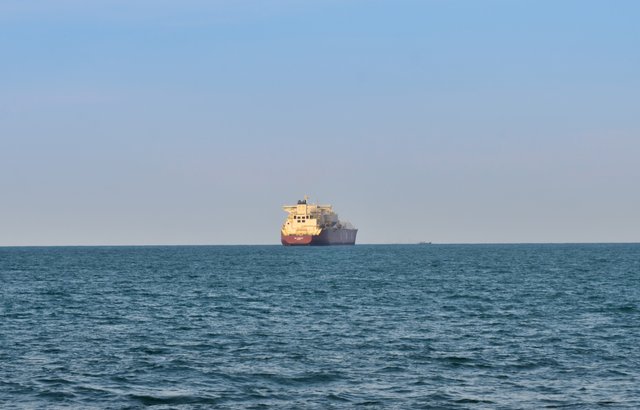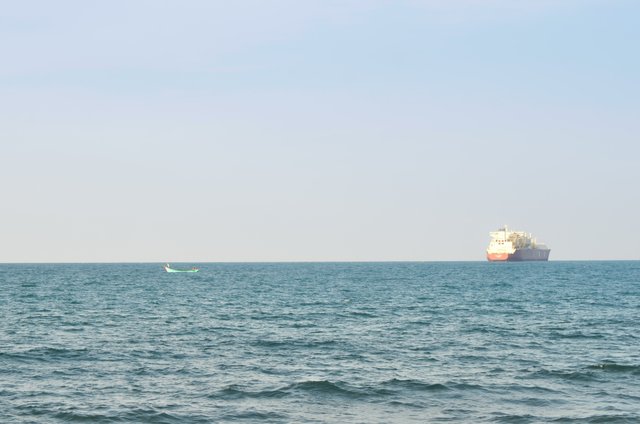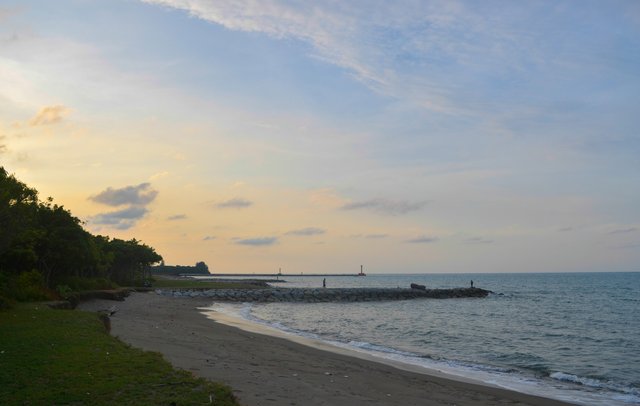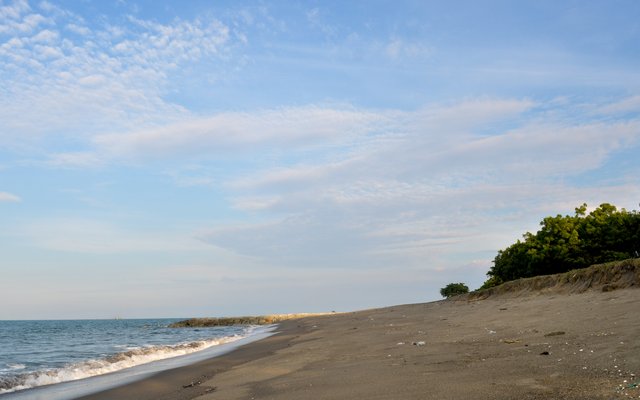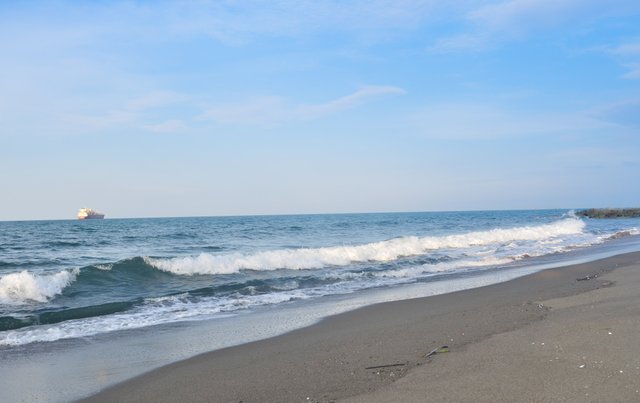 ---
| Camera | Nikon D7000 |
| --- | --- |
| Category | Landscape Photography |
| Lens | Kit Lens 18-55 |