Call For All BoC Members to Cast Vote For @bangla.witness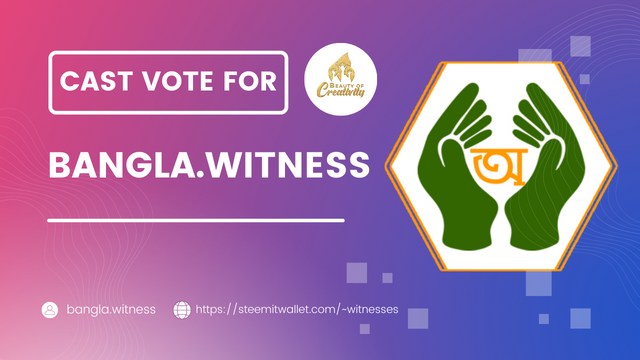 Image credit @faisalamin
Hello All BoC members
Hope all of you are doing great. On this fine evening, I would like to have your attention to Bengali blog witness. I believe, many of you already know that @bangla.witnees is currently one of reputable witnesses. This post aims to call all BoC members to cast vote for @bangla.witness as well as a part of supporting the growth of our community. We are truly delighted to receive such a support from you.
---
Don't worry it's definitely not difficult to case a vote for @bangla.witness but rather pretty simple and can easily be done in less than a minute. So in case you love the Steem Blockchain, then please take the time to click on the link below and vote for @bangla.witness. Here I would like to share a few steps that might help you:
Step 1: Go to the three lines symbol on the right,

then click the witness vote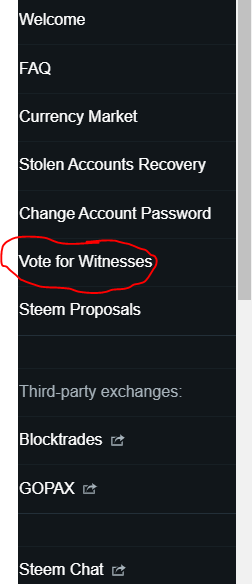 Step 2: You need to click login to get into the witness list

Look for the account that you want to vote for. Click the upvote button and confirm the action with the master password. It's done.

You can also search the @bangla.witness in witness search and click vote button. Simple and easy!

We really expect that this post is well understood by all BoC members but if any of you has a question, feel free to ask and we will try to solve it immediately.
Your witness vote will be taken into our consideration to support your work in Beauty of Creativity community.
On Behalf of BoC core teams, I would like to say thank you for supporting @bangla.witness.
Note: As a prove you have done voting, you can drop the screenshot in the comment!
All the Best @abduhawab, Chief Executive Moderator