Beauty of Nature: Fascinating Raindrops on the Flower | 10% Beneficiary to shy-fox
Good evening everyone! Today I would like to take you to another beautiful piece of nature that is occasionally found around us, that are the raindrops that we can easily find attached to the leaf or flowers after the rain. Soon the rain stopped, I decided to go outside to see what I could get from the rain. I straightly sighted these raindrops in my neighbor's garden, attaching nicely to a pink flower.
Taking raindrop is not easy as I thought, just like another macro subject that we must seriously pay attention to the subject while making sure there is nothing that can disturb our focus, shake and breeze are serious problems in taking a macro photo. The raindrops have a spherical shape due to the surface tension of water which also reflects the things near them.
It starts out small, bumping into and merging with other little droplets, all being kept afloat because of upward-moving air masses then touching the ground, some stuck on the plants whose shapes are naturally formed by nature. These have attracted many photographers to capture them in any preferable way.
---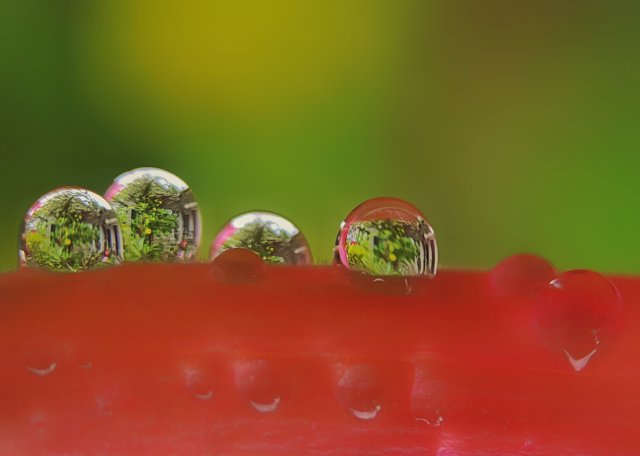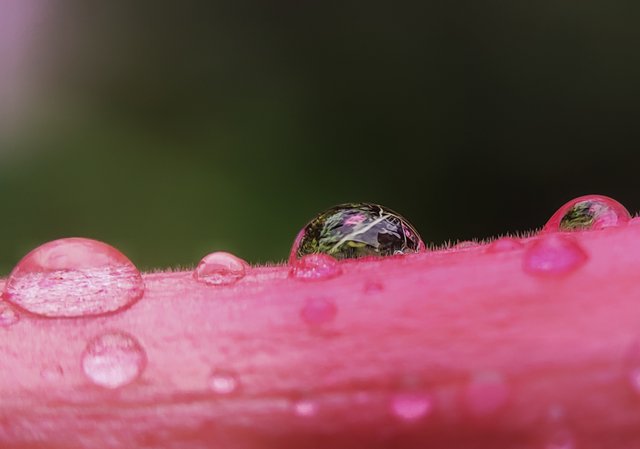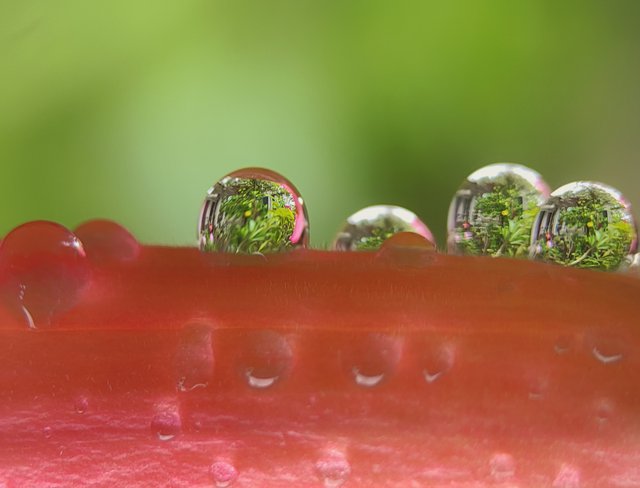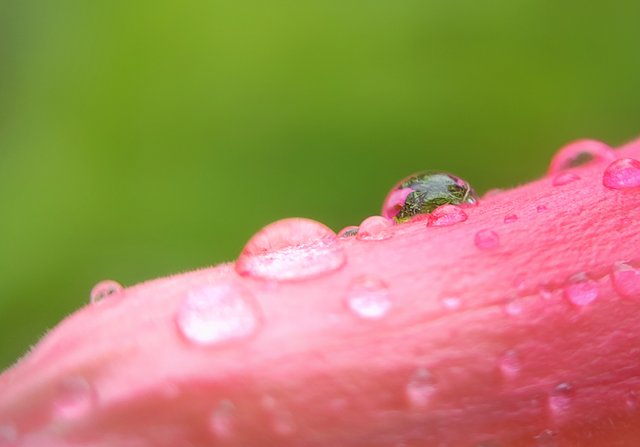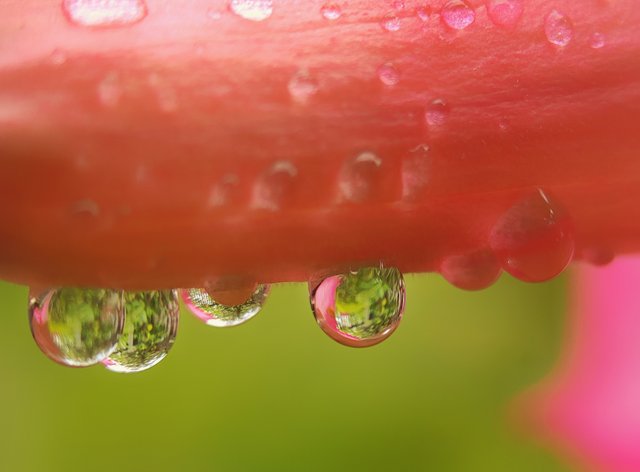 | Camera | Smartphone Xiaomi |
| --- | --- |
| Category | Nature Photography |
| Lens | Extreme Lensbong Macro/Modified Macro lens |