Beauty of Creativity Update: Things to Do to Gain Community Support I 10% Beneficiary to shy-fox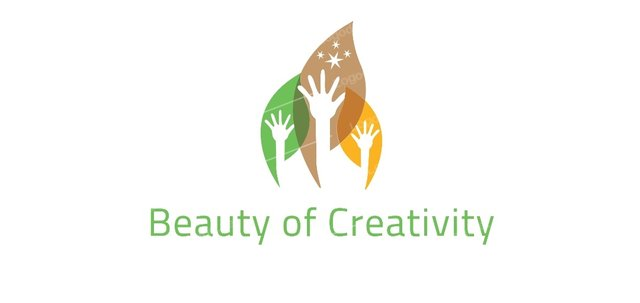 Hello, All Beauty of Creativity Members.
As this community continues to develop and thank all of you who choose and stay in this community, a beautiful place where your creative works are appreciated. Along the way, we noticed some misunderstandings from, especially, new users about pursuing support from our curators. This has come to our concern that we need to set a few things about the eligible members who deserve to receive supports from our curators since we have a lot of new members and delegators come up, we are now very carefully selecting posts to be supported.
Delegators
This community may not forget the contribution and the support of delegators. This has been our main concern in supporting them. However, delegators must also concern about their works if they want to be supported by the community. If you think, you don't have to worry about the content and delegation is just enough for you, you missed the point about how this community work. Delegation and quality works would be our main concern!
Verified Members
We are trying to do our best to bring this community to the next level. Verified members are required to show that this community is free from the act of plagiarism, farmer, spammers. In doing so, we need all members to be verified. We can not give much but we are trying our best to support quality and original works (works with low effort will not be appreciated). If you seriously want to engage in this community, kindly complete the verification and read the community rule carefully.
Active Members (Verified Delegators, Verified Members, and New Members)
In order to make this community more alive, your engagement is highly needed. You can not just dump your posts and run, you need to stay for a while to engage with others. To gain community support, you must show that you are part of the community by engaging with other users and responding to comments on their posts. This two-direction interaction is required and can be a space for mutual learning on producing quality works as well as the way to make this community firm and welcome to every single creative-minded member. We always keep eye on the active members, this also includes verified delegators, verified members, and new members.
Rules and regulations:
ᵁˢᵉʳ ᵐᵘˢᵗ ˢʰᵃʳᵉ ⁱⁿᵗʳᵒᵈᵘᶜᵗⁱᵒⁿ ᵖᵒˢᵗ ⁱⁿ ᵗʰᵉ ᶜᵒᵐᵐᵘⁿⁱᵗʸ ᵗᵒ ᵇᵉ ᵃ ᵛᵉʳⁱᶠⁱᵉᵈ ᵐᵉᵐᵇᵉʳ.

ᴾᵒˢᵗ ᵐᵘˢᵗ ᶜᵒⁿᵗᵃⁱⁿ ᵐⁱⁿⁱᵐᵘᵐ ⁵⁰⁻¹⁰⁰ ʷᵒʳᵈˢ ᵗᵒ ᵍᵉᵗ ᶜᵘʳᵃᵗᵉᵈ. ᵂᵉ ʷᵒⁿᵗ ˢᵘᵖᵖᵒʳᵗ ᵗʰᵉ ᵖᵒˢᵗˢ ᵗʰᵃᵗ ᵃʳᵉ ᶜʳᵉᵃᵗᵉᵈ ʷⁱᵗʰ ˡᵒʷ ᵉᶠᶠᵒʳᵗˢ.

ᵁˢᵉ ʸᵒᵘʳ ᶜᵒᵘⁿᵗʳʸ ᵗᵃᵍ ⁱⁿ ᶠⁱʳˢᵗ ⁴ ᵗᵃᵍˢ ʷʰⁱˡᵉ ᵖᵒˢᵗⁱⁿᵍ. ᶠᵒʳ ᵉˣᵃᵐᵖˡᵉ ⁱᶠ ʸᵒᵘ ᵃʳᵉ ᶠʳᵒᵐ ᴵⁿᵈⁱᵃ ᵘˢᵉ ⁱⁿᵈⁱᵃ ᵗᵃᵍ ⁱⁿ ʸᵒᵘʳ ᶠⁱʳˢᵗ ⁴ ᵗᵃᵍˢ

ᵀʳʸ ᵗᵒ ᵇᵉ ᵃⁿ ᵃᶜᵗⁱᵛᵉ ᵘˢᵉʳ ⁱⁿ ᵗʰⁱˢ ᶜᵒᵐᵐᵘⁿⁱᵗʸ. ᵂʰⁱˡᵉ ʸᵒᵘ ᵃʳᵉ ᵉˣᵖᵉᶜᵗⁱⁿᵍ ˢᵘᵖᵖᵒʳᵗ ᶠʳᵒᵐ ᵒᵗʰᵉʳˢ ʸᵒᵘ ʰᵃᵛᵉ ᵗᵒ ˢᵘᵖᵖᵒʳᵗ ᵉⁿᵍᵃᵍᵉ ʷⁱᵗʰ ᵒᵗʰᵉʳ ᵘˢᵉʳˢ ᵃˢ ʷᵉˡˡ

ᴾˡᵃᵍⁱᵃʳⁱˢᵐ ⁱˢ ˢᵗʳⁱᶜᵗˡʸ ᵖʳᵒʰⁱᵇⁱᵗᵉᵈ. ᴵᶠ ʸᵒᵘ ᵍᵉᵗ ᶜᵃᵘᵍʰᵗ ʷʰⁱˡᵉ ᵈᵒⁱⁿᵍ ᵗʰⁱˢ ʰᵉⁱⁿᵒᵘˢ ᵃᶜᵗ ʷᵉ ʷⁱˡˡ ˡᵃᵇᵉˡ ʸᵒᵘ ᵃˢ ¹ˢᵗ ᵂᵃʳⁿⁱⁿᵍ. ᴬⁿᵈ ⁱᶠ ʸᵒᵘ ᵍᵉᵗ ᶜᵃᵘᵍʰᵗ ᶠᵒʳ ᵗʰᵉ ˢᵉᶜᵒⁿᵈ ᵗⁱᵐᵉ ʸᵒᵘˡˡ ᵇᵉ ᵇᵃⁿⁿᵉᵈ ᵐᵘᵗᵉᵈ ᶠʳᵒᵐ ᵗʰⁱˢ ᶜᵒᵐᵐᵘⁿⁱᵗʸ.

ᴹᵒˢᵗ ⁱᵐᵖᵒʳᵗᵃⁿᵗˡʸ ᵒᵖᵉⁿ ᵗʰᵉ ᵈᵒᵒʳ ᵒᶠ ʸᵒᵘʳ ᶜʳᵉᵃᵗⁱᵛⁱᵗʸ. ᴬˡʷᵃʸˢ ʳᵉᵐᵉᵐᵇᵉʳ ᵗʰᵃᵗ ʸᵒᵘʳ ᵖᵒˢᵗˢ ʳᵉᶠˡᵉᶜᵗˢ ʷʰᵒ ʸᵒᵘ ᵃʳᵉ.

ᴼᵘʳ ᴾʳᵉᶠᵉʳʳᵉᵈ ˡᵃⁿᵍᵘᵃᵍᵉ ⁱˢ ᴱⁿᵍˡⁱˢʰ. ᵀʰᵒᵘᵍʰ ʷᵉ ʷⁱˡˡ ᵃᶜᶜᵉᵖᵗ ᵖᵒˢᵗ ⁱⁿ ᴮᵉⁿᵍᵃˡⁱ ᵗᵒᵒ.
---
---
---
Kindly noted, if there is any post that you think deserves support is not yet rewarded, please do post again. Believe me, consistency, engagement, and patience are the best way to lead you to your success.
To make our community broad and enlightened, we need the support of beautiful curators of this wonderful platform. To make more interest in the mind of the creator we need to give them rewards.
@photoman
@royalmacro
@curators
@beautycreativity
Our Team
Delegate to
---
Contact us-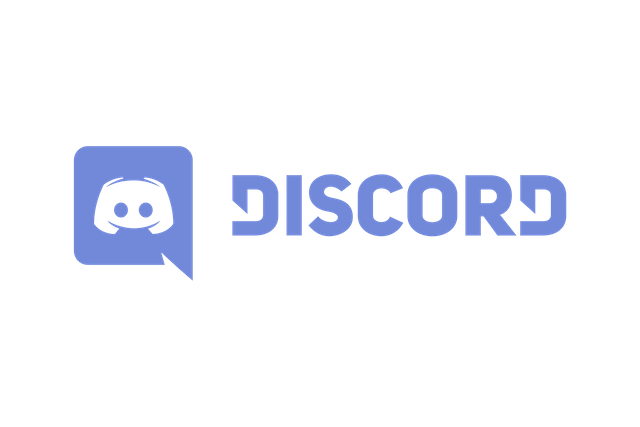 https://discord.gg/RX86Cc4FnA

Stay Creative and All the Best

@abduhawab (Chief Executive Community Moderator)