Introducing "THE IDEA" Community On Steem Blockchain.
Hello,
Dear Steemians, My self @shadonchandra from Bangladesh. Bangladesh is a very Developing country and the youth of our country are very talented and creative. Bangladeshi Youth also has a great sign of their talent, creativity and hard word on Steem Blockchain. They are doing really great on Steem Blockchain. There are two communities on Steem Blockchain form Bangladesh first one @bdcommunity and the second one is @steemitbd. These two communities not only supporting the youth steemians of Bangladesh but also they are supporting Each and Every creative and passionate Steemians on Steem Blockchain.
The unemployment problem is the biggest problem for Bangladesh. There is a lot of causes behind the unemployment problem in our country. From my point of view, I Feel Lacking an effective and proper idea based on our socio-economic situation is the main cause behind our unemployment problem. When a youth Becomes a graduate from any class he has an Idea for his Career, He has an Idea to Change the world. But when he started to face the real world he just started to forget about his Idea. He is getting any support to implement his Idea for his dream Career, Forget about to Change The World. Finding a Job to survive becomes his first challenge.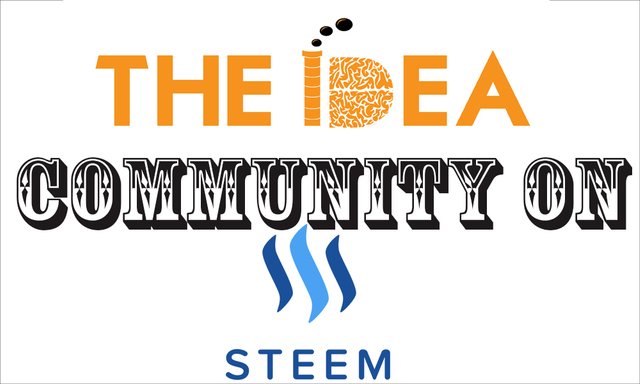 So creating a Community named "THE IDEA is also an Idea for me. Steem Blockchain is full of many creative Steemians all over the world. Every Steemians have a Plan for his Steem Journey in the long run. Every Steemians has an Idea For his real life, Every Steemians have an Idea for his better Steem Career and Real-life Career, Every Steemians Have an Idea to Change the world.
The Purpose of "THE IDEA" Community:
Cryptocurrency can be a great Source of Earning for an unemployed person. But dealing with cryptocurrency is a very difficult one. I'm working with Steem Blockchain More than One Year. But Still, I feel I have zero knowledge about Cryptocurrency World and also Blockchain Technology. Through this Community, I want to spread the knowledge of cryptocurrency via those Steemains who have minimum knowledge about Crypto. Sharing knowledge and business idea about crypto via this community can be a great community on Steem Blockchain.
Not only Idea and Knowledge about Cryptocurrency But also any kind of Idea, like Business Idea, Investment Idea, Career Idea, Online Earing Idea, Idea about Technology, Invention Idea, Idea for Motivation, Idea for Education, Idea For Better Health (Fitness), Idea for Humanity, Idea For Society, Science Idea, Travel idea, Green Idea (For Safe the Planet) e.t.c.
Steemians will Share their Idea on any topics, Community members will judge and analyze his Idea, If community feel this Idea can help others Steemians, Then Community will make a post with details of Judgment and analysis report. If community Feel to add some additional information they can add. If the community gets a better response with the Idea, then they will make a plan with all interested Steemians to Execute the Idea.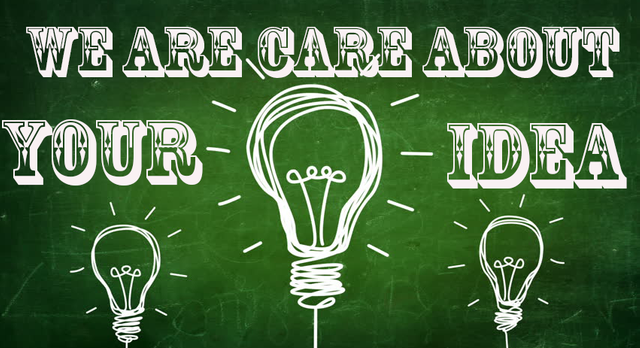 My Plan For This Community:
I have a great Plan with this community. I want to change my life and I want to change many Steemians Life via this Community. Question is there How It Possible? Firstly I'm going to Invest Some money for Powering Up My-Self and praying for Some Moderator and Curator for this Community, how loves new thoughts, new ideas, and new energy. How loves to accept the new challenge for life.
I believe that any Idea Can be a Life-Changing Idea If we try to execute that with the perfect plan, Hard work and by the power of community.
So Let's Start To Share Your Life-Changing Idea By Subscribing "THE IDEA" Community.
If You want to Be a Moderator Please Contact Me on Discord.
If You Want to Be a Curator Please Contact me on Discord
Please Join "THE IDEA" Discord Channel