Digital art: A drawing for my next micro fiction
Hello my friends,
Drawing a human form is a challenge for anyone, well not so much, if we remember the kindergarten. LOL.
In the search for quality content in steem, I found several excellent posts about the art of drawing, both in the traditional way and in digital format. In that sense, I am amazed at the quality, techniques and software they use.
Personally, I'm just looking for some fun, losing my fear of ridicule, just like when I was a child, and it's been a long time since that. Although there are those who say that age is mental, and they are very right, despite your image in the mirror.
I do not want to bore you with many words, my wife usually reminds me to speak less, to be more concrete, to get to the point, and in part she is right. If you go through my blog on steemit, you will understand that I enjoy telling fiction stories that make you think, which I try to express without much extension under a genre, if you can catalog it like that, of microfiction or drabbler.
For an amateur writer like me, it is very important to be as original as possible on topics that are common to us, and I think the image that the stories represent complement him. This is a problem if you are not a cartoonist, unless you do not fear ridicule and enjoy the experience. What can happen? Nothing you can't tolerate.
In this sense, here below I share the drawing that will inspire my next story from its spontaneous conception to the digital drawing once finalized. The rough process: a freehand pencil sketch, then digitized and finally edited with the programs: Keytone, Paint S, Image Tricks and Fotor Photo Editor.
I know there is hyperspecialized software for graphic art, but I just just want to have fun for a while and use what I have in my old mac of 2011.
I hope you like it:
---
Final drawing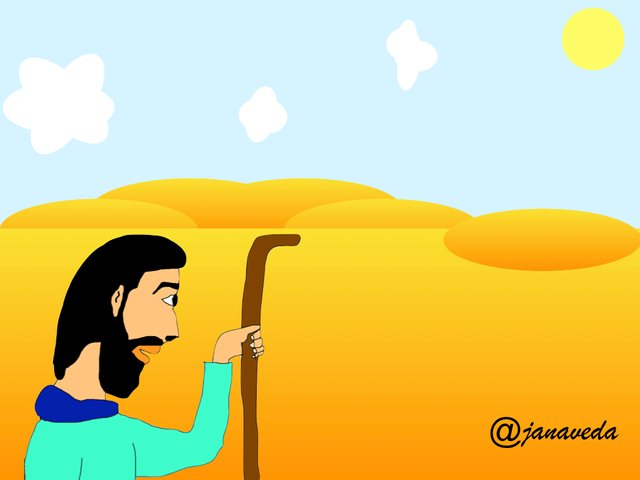 ---
The pencil sketch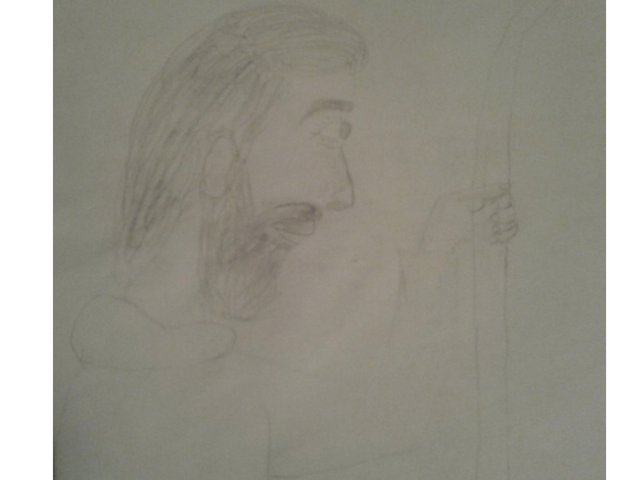 Digital sketch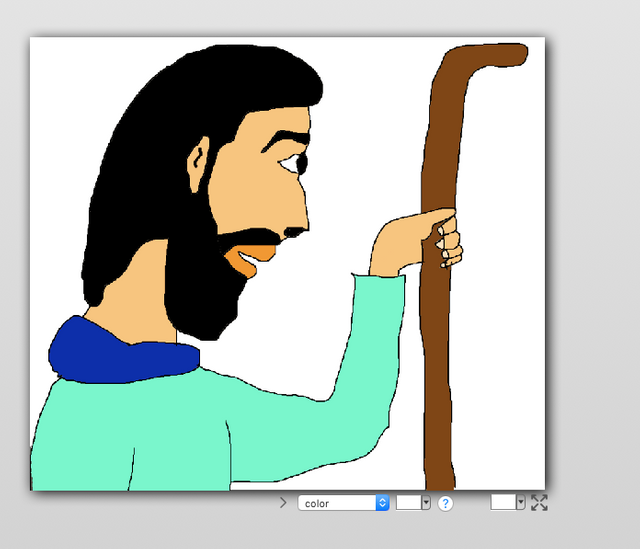 1. Imagen made in Keynote and Paint S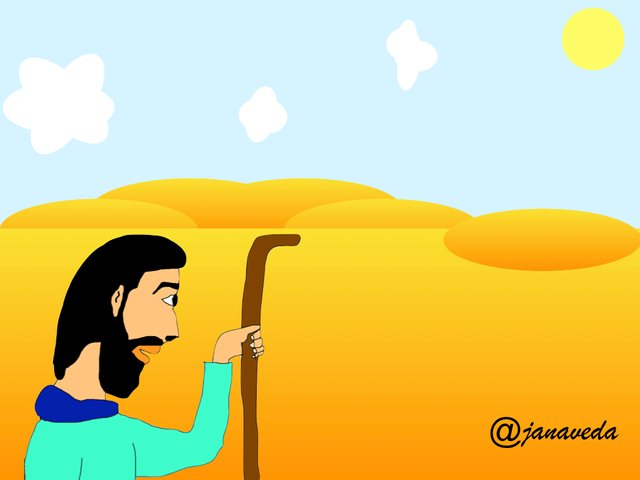 2. Image made in Keynote and Paint S with Image Tricks effects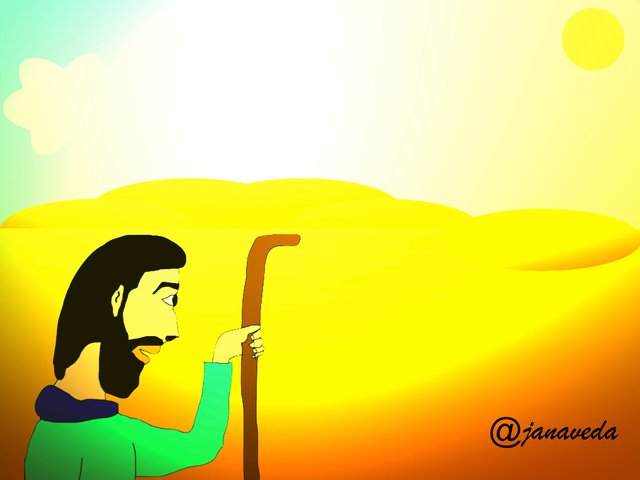 3. Image made in Keynote and Paint S with Image Tricks effects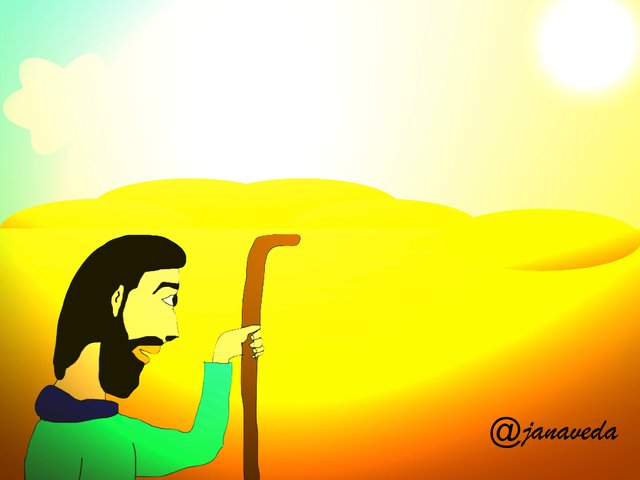 4. Image made in Keynote and Paint S with Image Tricks effects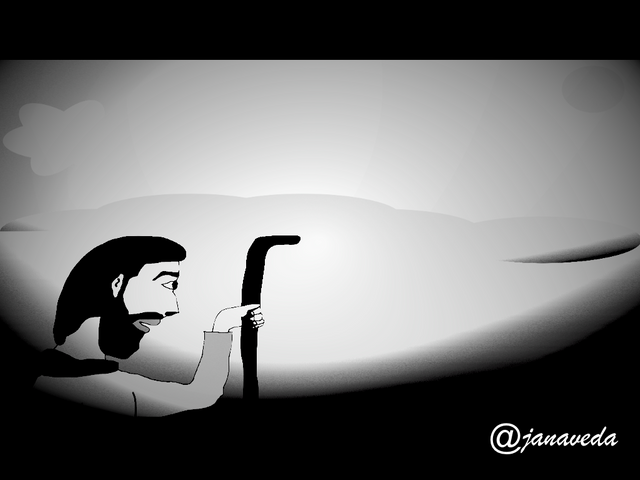 5. Image made in Keynote and Paint S with Fotor Photo Editor effects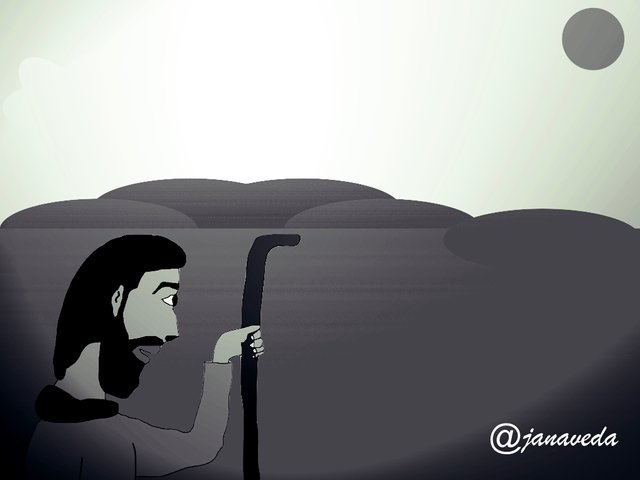 ---
Once I finished the drawings I asked my wife and son separately, which one they like for my next story in my Steem blog. There was a consensus on those of color, although it was not the same. In the end I selected the one that was drawn without effects.
First stage finished, I have the story and the pending title. I would like to know, if it was you, who would write the story. Which argument would you address and what title would you give it?
I hope you liked it, thank you very much for reading.
See you soon.