Panel Jungle
I already had experience creating a series of black and white photos about courtyard spaces and it turned out to be positive. But I rarely use this method, because I mainly hunt for the balance of warm and cold tones of street lighting.
I would like to apply the conversion to black and white colors to some architectural objects in order to highlight them not with color but with contrast.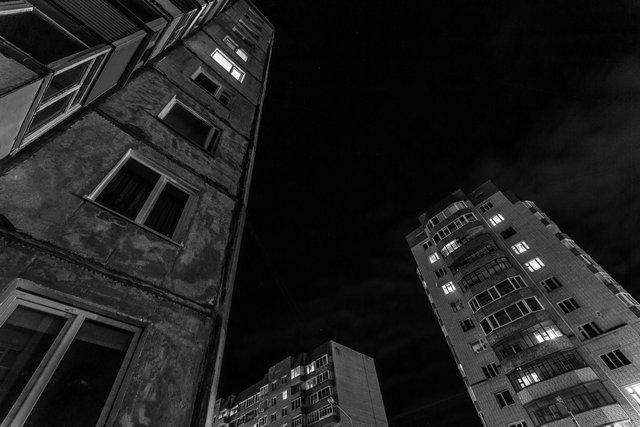 In one of the neighborhoods, which I will talk about in the next post, I noticed a very close development of multi-storey panel houses.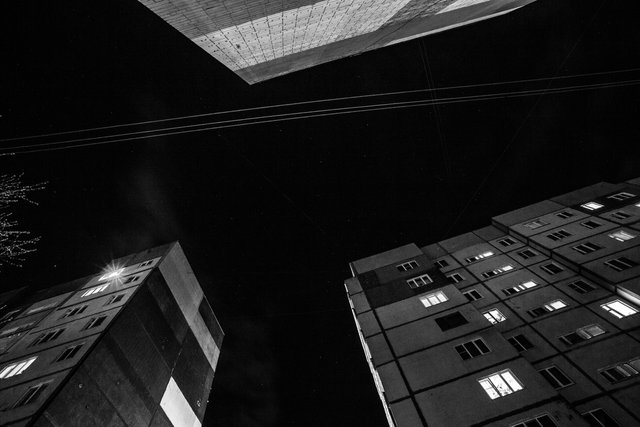 The nearby buildings made it possible to assemble them together with an unusual angle: I had to lift my head (with a camera) up.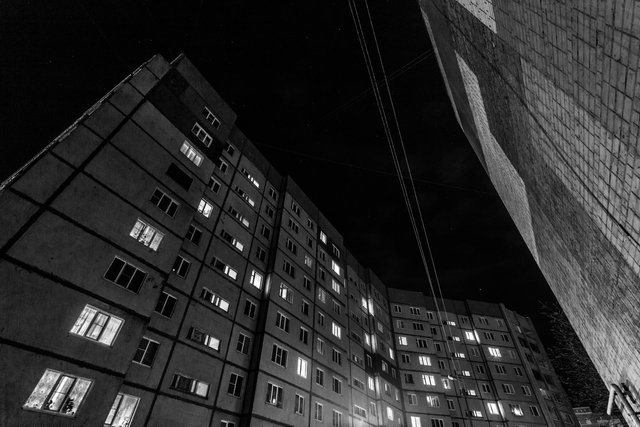 In each neighborhood, I find something special that distinguishes it from other places. In this microdistrict, I was attracted by a block with closely standing buildings. But these features need to be removed in a special way!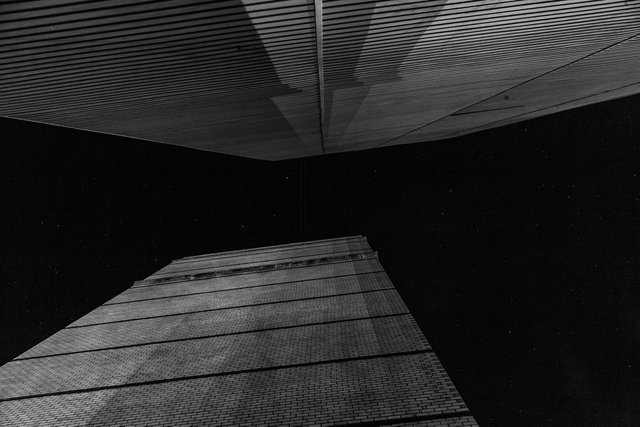 If I photograph alleys from trees from a usual point, then height and crampedness of houses should be shown differently.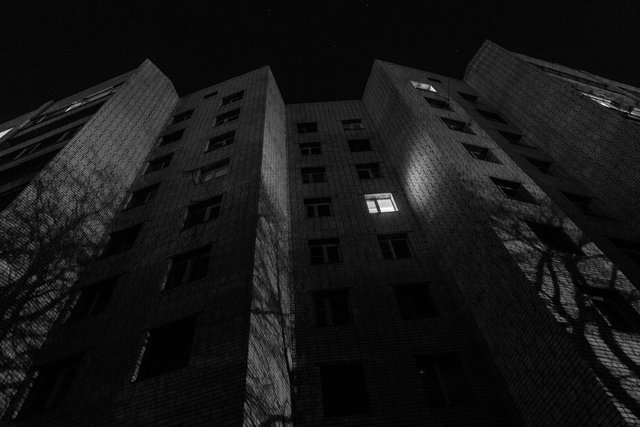 I did not call it yard spaces, because by all criteria, these photos do not pass for the project.