Steemit Nursery User Recognition Weekly Report. Second Report By @warrenjemkis: 20-05-2021.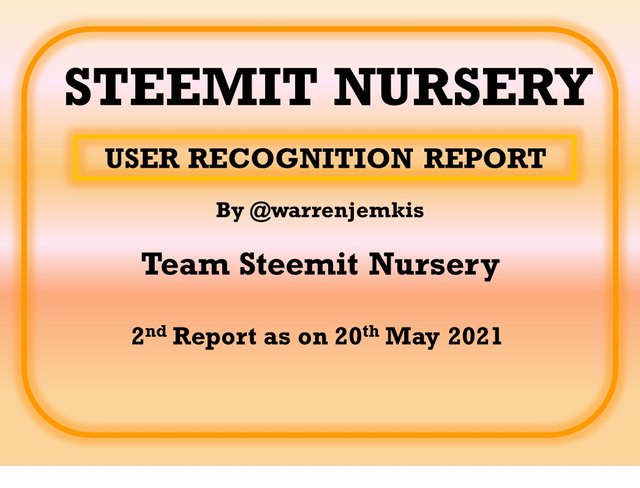 Greetings Steemians,
We are back, presenting everyone with the second weekly Steemit Nursery User Recognition Report. We are pleased to see the daily increase in the number of users in our community. We assign labels this time to one hundred users. I want to thank our team for all the support and love.
Steemit Nursery. This is a community for you, like Steemit Newborn, to be accompanied at the beginning of your trip on Steemit.
Link to Important Announcement.
Steemit Nursery Community Announcement updated on 13/5/2021
Below is the list of users who have been labeled so far, and we are working to label all of them:
Steemit Nursery User labeling.
On behalf of the entire Steemit Nursery team we thank you and reiterate our welcome to all of you to our community. Stay motivated towards success and we are delighted with your work. Keep working and stay active on steemit.
First Report from the Announcement of Steemit Nursery
CC: @steemcurator01, @cryptokannon, and @belenguerra
With Love @warrenjemkis
Steemit Nursery Team