The first Serbian insurance company founded in (1882)Belgrade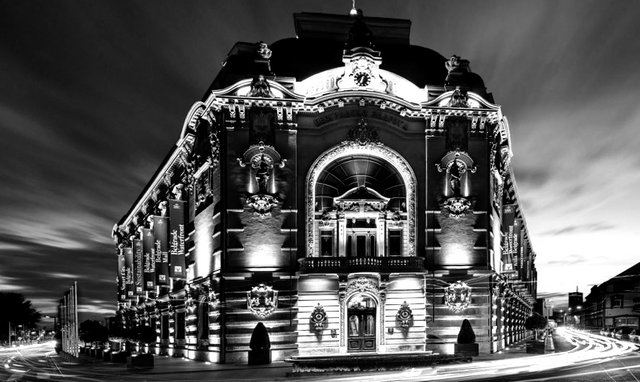 It was built as an administrative and business facility of the Belgrade Cooperative, the first Serbian insurance company founded in 1882. The building itself says "Banking Department founded in 1882", and many believe that this was the first real bank in the then Serbia. This building, even after more than 100 years of existence, remained known as the building of the Belgrade Cooperative.
The client of the facility was the Serbian Insurance Company, and the plans for the construction were made by architects Andra Stevanović and Nikola Nestorović. The contractors were the famous brothers Stock, Adolf and Jovan. The building was built under the patronage of Luka Ćelović Trebinjac, who was its director and majority owner until his death.
It was built on the site of the former Small Market, so many citizens called it "Small Market". It consists of a basement, ground floor and first floor. Among other important names, it should be mentioned that the plastic decoration on the facade was done by the painter Franjo Waldman, the authors of the paintings of the main entrance are Bora Kovačević and Andrija Domeniko, while the paintings on the glass are the work of R. Marković.
The style of the building itself belongs to eclecticism with a lot of secessionist elements, and the most modern techniques and materials were used, from reinforced concrete to decorations in artificial stone. The interior of this building is decorated with a group composition "Aphrodite with two cupids".
Until the Second World War, the building belonged to the joint stock company Belgrade Cooperative. In the post-war period, however, many institutions and activities for which it was not intended when it was built moved into it. The Geological Survey or the Institute for Hydrotechnical and Geological Research stayed the most. This institute was later evicted from the building at 48 Karadjordjeva Street. According to the proposal of the Institute for the Protection of Cultural Monuments of the City of Belgrade, the building of the Belgrade Cooperative is intended for the endowment of the entire work of Serbs in the world.
The building once housed a beautiful ceremonial hall with marble pillars and walls of huge red granite slabs, interspersed with white and yellow tones. Over time, this hall was repainted in gray and thus lost its original appearance. At the beginning of the 1990s, the architect Zoran Jakovljević from the Institute for the Protection of Cultural Monuments restored the interior. On the occasion of the centenary of its existence, the building was included in the National Investment Plan for complete adaptation. However, the building was completely renovated only recently and in the future will be the center of the project "Belgrade on Water", which is financed from the UAE.
The building of the Belgrade Cooperative is also under protection, since when in 1966 it was declared a cultural asset of great importance.
Samsung S9+