[EN-DE] I already have had my workout session today from the recording of session ...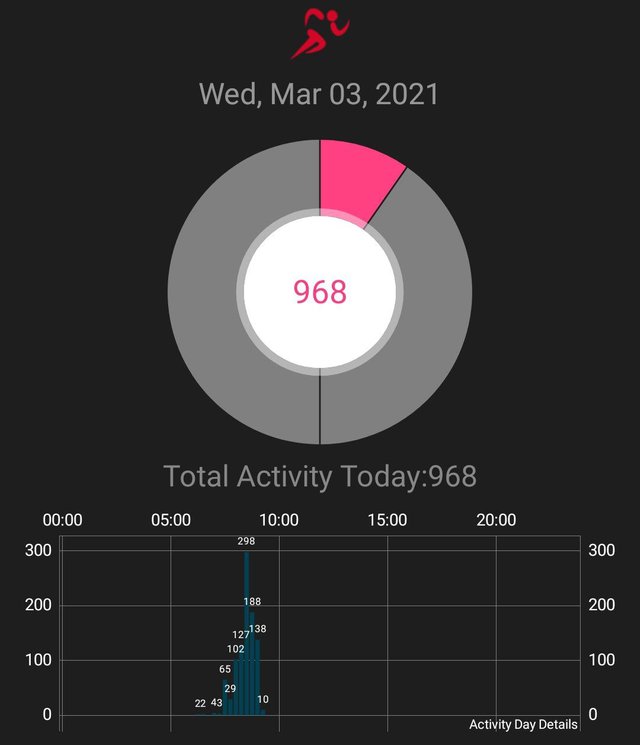 ... 1 with Lena @soldier, because we're going to be on the road again very similar to our session 7 on 2/22. So you'll find today's session at 11 CET through the actifit channel (Session 1 below).
My body very much remembered this first session, already plus two weeks ago and I recalled why I liked it that much that I started into this four weeks challenge - not knowing then, that it is going to be four weeks. Anyway, every single workout would have been enough. So hold on or come join!
For more on this see my actifit report in today's evening and for the past two weeks at actifit.io/anlifit peakd.com/@anlifit or any other frontend available.
For even more visit https://buymeberri.es/@anli
If you're reading this on a handicapped app like Instagram or Appics, where links can't be clicked, you'll find that in the profile.
Deutsch
Ich habe heute schon meine Workout-Session gehabt, mit der Aufzeichnung von Session 1 mit Lena @soldier, denn wir werden wieder unterwegs sein, ganz ähnlich wie bei unserer Session 7 am 22.2. Du findest daher die heutige Session um 11 Uhr MEZ über den actifit-Kanal (Session 1 unten).
Mein Körper erinnerte sich sehr an diese erste Session, die schon über zwei Wochen zurückliegt, und ich besann mich darauf, warum es mir so gut gefiel, dass ich in diese vierwöchige Challenge startete - damals noch nicht wissend, dass es vier Wochen werden. Jedenfalls hätte jedes einzelne Training gereicht. Also dranbleiben oder mitmachen!
Mehr dazu findest Du in meinem actifit-Bericht am heutigen Abend und für die letzten zwei Wochen unter actifit.io/anlifit peakd.com/@anlifit oder jedem anderen verfügbaren Frontend.
Für noch mehr besuche https://buymeberri.es/@anli
Wenn Du dies hier über eine eingeschränkte App wie Instagram oder Appics liest, wo Links nicht angeklickt werden können, findest du das im Profil.