Tell Your Favorite Nutritious Food Entry || Eat Good - Feel Good : Mango To A Balanced Diet
Hello Steem Healthcare members! It's really been a while! Well, I just wanted to share with you today my entry to the new contest about
"Tell Your Favorite Nutritious Food"
that's initiated by
@shc-curator
.
---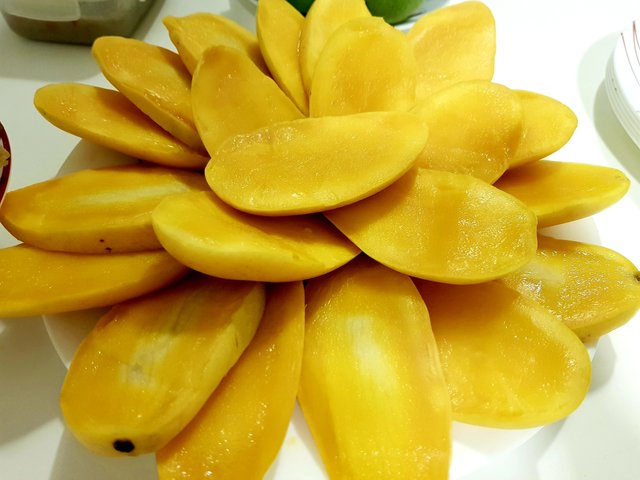 Do you know that mangos contain over 20 different vitamins and minerals, helping to make them a superfood? Some nutrients in mango may help support your body's immune system. A balanced diet is essential to good health. Mango is an extremely versatile fruit that adds important nutrients and delicious flavor to the gamut of different meal and snacking occasions.
---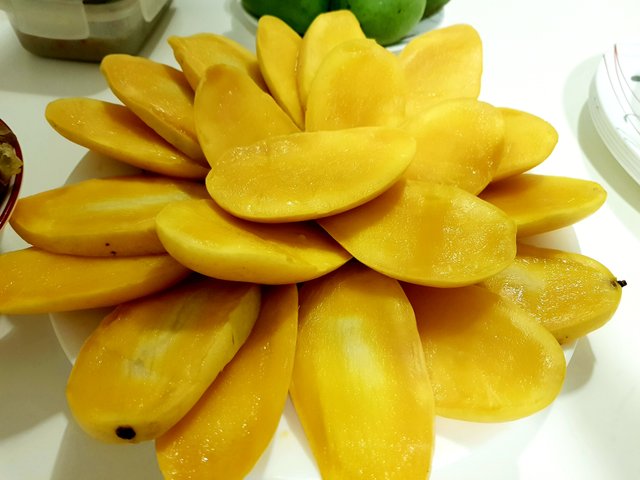 In addition to their amazing fruity flavor, mangos contain several key nutrients which may help your body's natural immune system to work properly. These include important micronutrients such as Vitamin A, Vitamin B6 and Vitamin C.
---
5 Benefits of Mango
They're full of important vitamins and minerals, including vitamin C – an essential nutrient for immune health.

They help support a healthy immune system.

It helps the body make red blood cells and DNA, and supports healthy cardiovascular function.

One serving of mango also provides 2g of fiber, which slows the absorption of sugar into the bloodstream and makes you feel full faster and therefore may help support weight management.

They're easy to find and come in a variety of forms.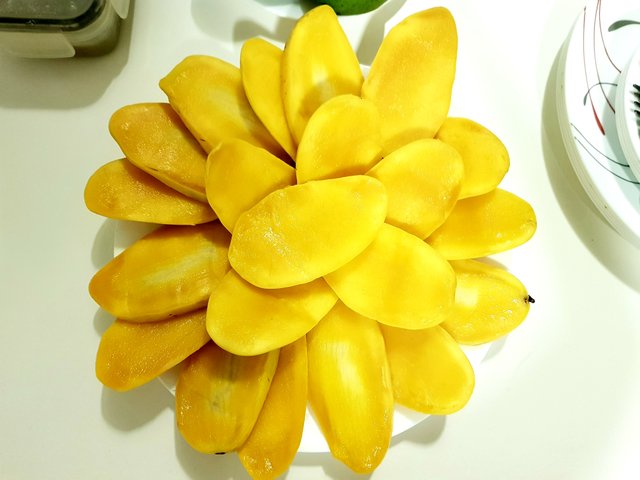 Mangoes are often referred to as the 'King of the Fruits', and it's not hard to see why. With their sweet taste, incomparable flavour and health properties, they bring a slice of sunshine to plates across the world. These benefits haven't gone unnoticed with consumers; worldwide mango production passed unbelievable 40 million tonnes mark. In fact, they are the most eaten fruit in the world.
---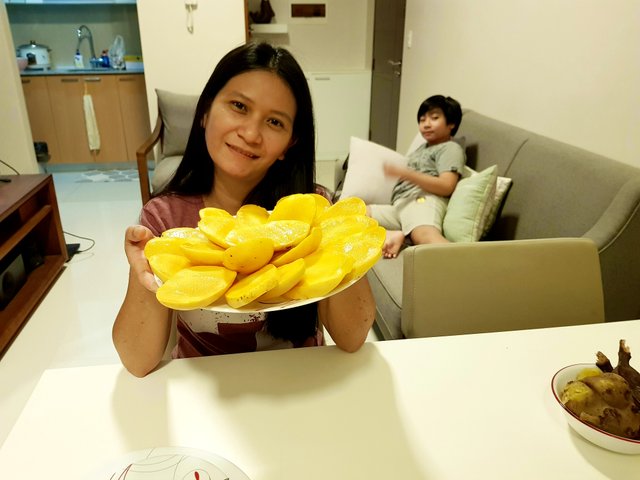 Mango is often added to food and beverages to increase a natural sweetness, making it a popular choice for juices, smoothies, ice cream or pies. It is low in calories yet high in nutrients — particularly vitamin C, which aids immunity, iron absorption and growth and repair.
---
Keep in mind, mango is delicious and can be enjoyed in many ways. However, it contains more sugar than many other fruits. Enjoy mango in moderation by limiting it to under two cups (330 grams) per day.
Sweet fruits like mangoes are also a great alternative to junk food and other unhealthy snacks. If you're craving something sugary, grab some mango instead. Once you start phasing out the junk, you won't crave it as much. Whole foods are more satisfying, plus they offer many health benefits.
---
You can feel good about adding mangos to a well-balanced diet. 😉😉
***