GRID (2019)
It's been a long hiatus for the Grid franchise, and the larger overarching TOCA series. Grid 2 and Grid: Autosport were both in the good-but-not-great territory, featuring some rather questionable decisions. It made sense for the series to take a hiatus. Since then, Codemasters have been firing on all cylinders, with each F1 and Dirt game continuously improving upon each other. Even their published game, Onrush, is an underrated and fresh new twist on combining driving and combat. It's been a long time coming, but Codies are finally returning back to an arcade experience with Grid. I'm delighted to say it's a return to form, though with some caveats.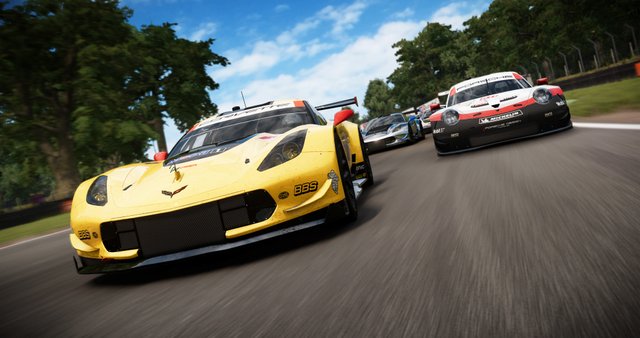 The new Grid features various championships across a variety of vehicle classes, like Forza Motorsport. Also, like Forza Motorsport, it offers a ton of customisability. Though it's designed very much like an arcade racer, turn the assists off and you have the core driving mechanics shine through. Turning assists off also makes you go significantly faster - to the point of being unrealistic. This is not a sim by any means, rather having it's own logic and rules. It's definitely designed to be a more creative and entertaining version of a sim racer.
Combine that with the rather dramatic AI, and this is where Grid truly shines. The races are choreographed to be thrilling events, where the AI is on your ass throughout. It's a pretty sophisticated and subtle system, rather than something simplistic like enabling "catch up". Your competitors evolve their approach, and if you crash into someone, they will be hell bent on getting their revenge. It's almost comical, but does add a ton of drama to see raging competitors having a go at you. It's obviously unrealistic and exaggerated, but you can definitely feel more of a "personality" in watching the AI drivers go at it. It's a shame that these rivalries are limited to only one event though, I'd like to see this develop into career-long rivalries. It's a sum of all the parts, though - the overall racing experience is about as exciting as it gets.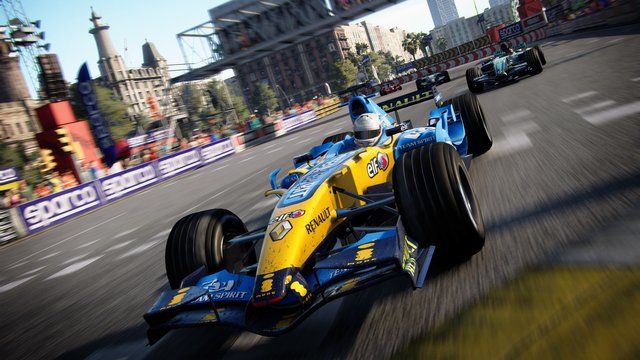 (Yes, that's Fernando Alonso's Renault from 2006, and yes, you get to race him. He acted as racing consultant for the game, though I can't really pin point any of his influence here...)
Grid's vehicle selection is limited, but each car is meticulously modeled, with a pretty cool damage and wear simulation system that does persist over your career. There are a good variety of classes and championship types, but there just isn't enough choice of cars within them. This is definitely not like Forza Motorsport where you're spoiled for choice. They've certainly addressed this with DLCs, but I don't think there's enough vehicles here for a full price game. A more glaring lack of content is with the tracks.
There sure are some striking locations, particularly some of the city-based tracks. Some favourites return from the older Grid games, looking more spectacular than ever with fresh coat of cutting-edge graphics tech. However, there's too few of them. The game tries its best to milk each location with a whole skew of layouts/routes, but at the end of the day, it's still the same track. However wonderful Okutama may be, you're bound to get tired of it the 12th time the game gives you a race there.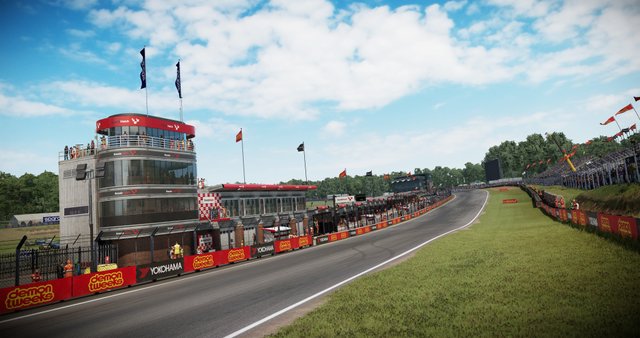 Arcade racers have become a dying species, so it's great to see Grid resurrected. The game has all the ingredients for dramatic and exciting racing, but at this time, it simply doesn't have enough content to justify it's full price tag. The DLCs have definitely helped, but after the disappointments of the previous Grid games, it definitely feels like Codemasters have been playing it cautious. I hope with the next Grid they now have the confidence to expand and make it bonafide competitor to Forza Motorsport, with a more arcade-y twist, of course. I think there's definitely a large, untapped market for that type of game with very little competition.