Fallout 76: Wastelanders Impressions
I wrote about Fallout 76 a couple of weeks ago. I have had mixed feelings about the game, to say the least. Unlike many though, I never thought it was an irredeemable dumpster fire. The team was clearly passionate and had many great concepts, they just couldn't deliver on their ambitions.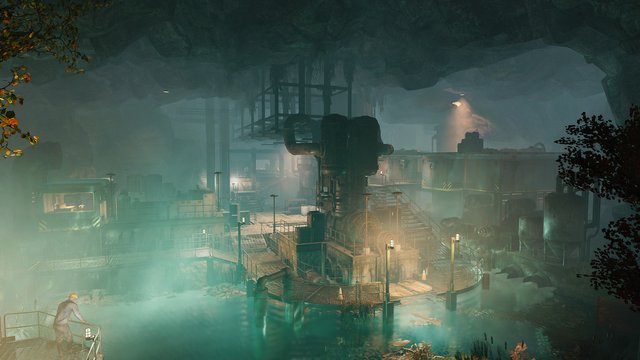 Since release, Fallout 76 has improved significantly, but it was still difficult to be too optimistic about Wastelanders. I'm now over 10 hours into Wastelanders, and boy, what a return to form this is.
Despite its many flaws, Fallout 76 has always had several brilliant things about it. I have written about them in my previous article, though for some reason, I failed to mention Inon Zur's excellent score. Wastelanders' brings back many of Fallout 76's greatest music, with a new twist, and adds more to the plate. There's some incredible music in there, so much so that I turned the radio off - which has a fun new host, by the way.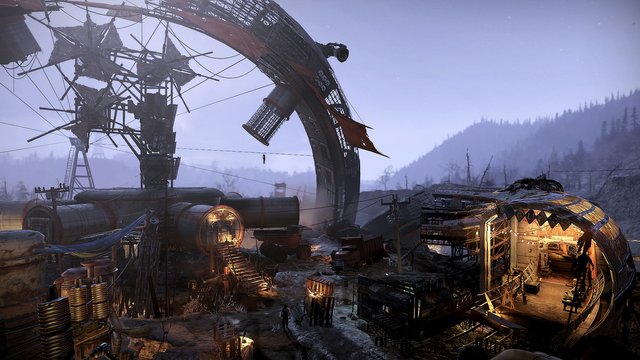 Fallout 76's breathtaking, awe-inspiring open world is even better. While I said it's a remarkable piece of world design, there were too many locations that lacked the minutiae detail, or were underutilized. Now, Appalachia is far more fleshed out. The new/refreshed locations are terrific. I haven't seen all of it yet, but this is now one of the very best open worlds in gaming. Now with human NPCs, there's less of an emphasis on environmental storytelling, but there's still some wonderful new additions.
There have been some improvements to graphics - particularly with specularity and volumetric lighting - but this is still an old looking game that doesn't hold a candle to modern titles. Still, thanks to some phenomenal art direction and world design, the game still managed to look beautiful. Unfortunately, the dated graphics does rear its head too often.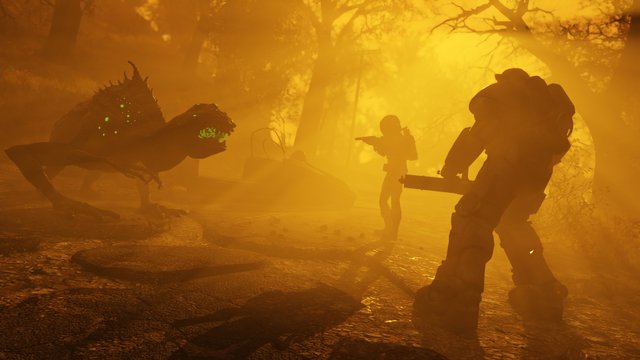 Much of the core mechanics remain the same. This was already one of the deepest simulations in gaming, with a myriad of mechanics, objects and possibilities, and all of it works as well as ever, with plenty of minor fine tuning. The combat mechanics still feel dated, just like the graphics, though.
What surprises me most is how stable the game is. In over 10 hours of play thus far, I haven't had a single disconnect, or even any major bug. Some visual glitches, sure, so no - it's definitely not as polished as some of its peers, it's still really janky. But it's probably the least bugs I've seen in an complex open world RPG at release. There are countless new quality of life updates, many unexpected. The game simply feels a lot better now. Like I said, still plenty of room for improvement though.
Wastelanders is all about the return of human NPCs. The new dialogue system is great - the camera is now free, which opens up options to converse with two people at once. The dialogue system from Fallout 3 and Fallout: New Vegas is back, with plenty of skill checks and dialogue paths. This is the best dialogue system the franchise has seen, a significant improvement from Fallout 4's disappointment, including clever ideas like negative skill checks.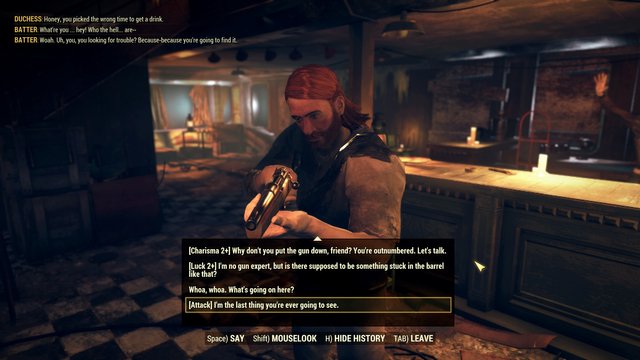 How is the dialogue though? Fantastic. There's poignancy, there's humour - sometimes silly, sometimes outrageous. There are memorable moments and delightful characters that are as good as the best in the series. It's not all as great though, there are definitely some side content that stick out as filler, but overall, the writing is great. The narrative has me hooked thus far, does remind me of There Will Be Blood or The Treasure of Sierra Madre.
The return of NPCs has been a triumph, and if you were around for the original release, it's all the more rewarding. They constantly reference back to the original events. One of the first things I did in Wastelanders was to close out a side quest that has remained open since the original release. It's so incredibly satisfying to see it come to a conclusion over a year and a half after release. Fallout 76's previous DLCs have hinted at this potential - there's definitely something special about being able to tell stories over time. Things will be no different after Wastelanders - Appalachia will continue to evolve. I should note that new players will have quite a different experience, with some of the quests from the base game intermingled with Wastelanders. I don't know how that'll work out, so I only comment from my experience. My only major criticism is that some of the earlier quests were too easy for a high-level player. This was meant to be fixed with the One Appalachia update, but unfortunately it isn't ready for Wastelanders.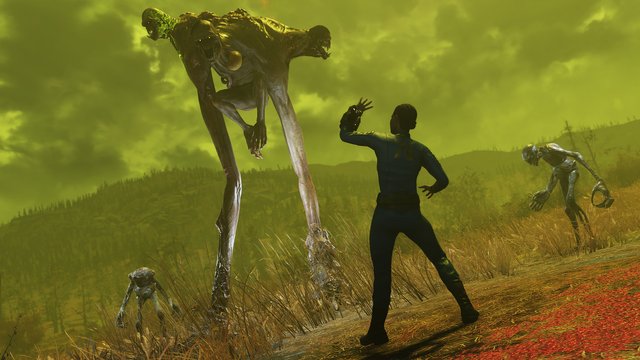 Fallout 76 had a disastrous launch, but it's well on its way to being one of gaming's greatest comeback stories. Much more to say about Wastelanders in my final review. If you already own Fallout 76, what are you waiting for? It's free! Check it out.