Game Review : Streets of Rage 4 -- PC version
Bring back old games, a fashion that many embrace but that too few studios succeed with such mastery. After a Wonder Boy 3 remake with little onions in its edition "The Dragon's Trap", Streets of Rage 4 is the undeniable new reference of the beat them all signed Lizardcube and Dotemu.
Generous, clever, complete, it is suitable for old and new. From followers of the easy-to-access game to the unstoppable perfectionist of the beautiful game and the high score. From solo players to couples and friends who want to share a very nice slice of video games, whether on the sofa or each behind their screen.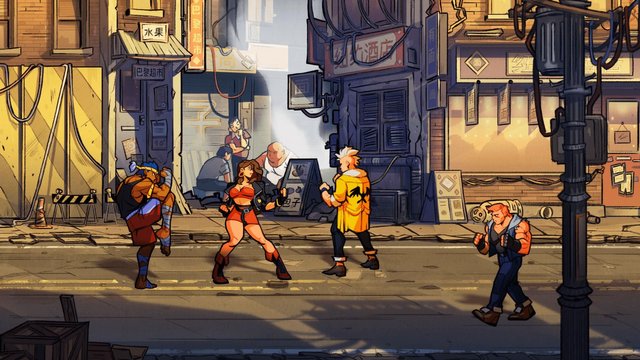 I post this review after three hours of play, enough to have made a first full run with my partner and, in normal mode, we have already had a challenge. I have only one desire, it is to dive back into it and continue to unlock elements that I will not spoil. 3 hours for a first run, it's twice the first Streets of Rage of the name in which you didn't have much to do.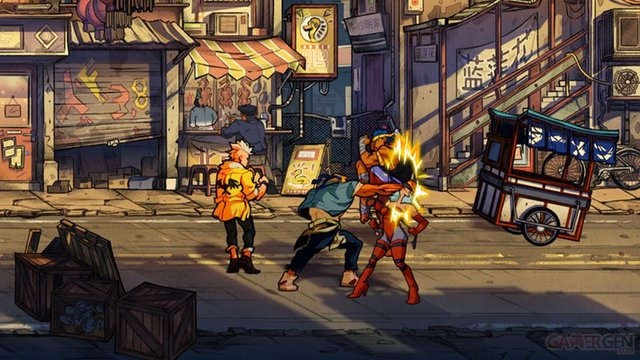 Obviously, the icing on the cake: retro. Whether in music, characters and even graphics, if you do not adhere to the design adopted by the title, you should still give it a try via the different customization options of the game.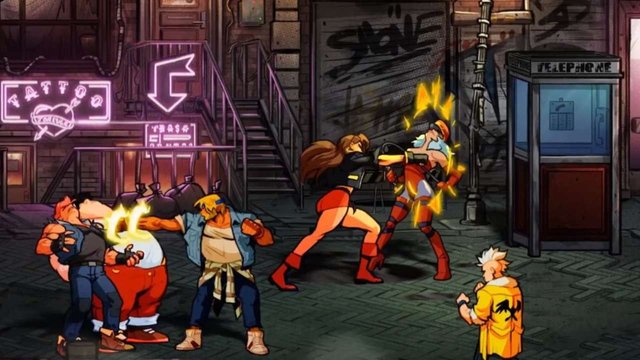 We can, of course, fall with shortened arms on some facilities (boss recycling in particular), a soundtrack lower than the first two games (but excellent AND adaptive), the integration of retro music sometimes a bit hazardous, it does the fact remains that it remains at a very high level and that these faults are only details among all the qualities of this Streets of Rage 4.