THE ICR ¡NOTHING BAD!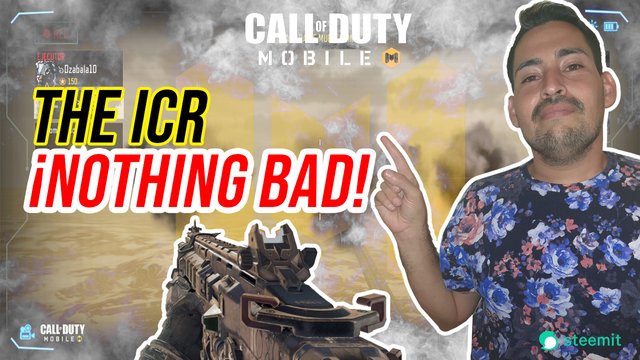 ---
> ## Hello to all friends of steemit and the community of steemit gaming, my name is david and this is my first post in this community and I hope there are many more
I will be uploading content from CALL OF DUTY MOBILE, this is my favorite game and today I bring you a class for the ICR that is not bad at all.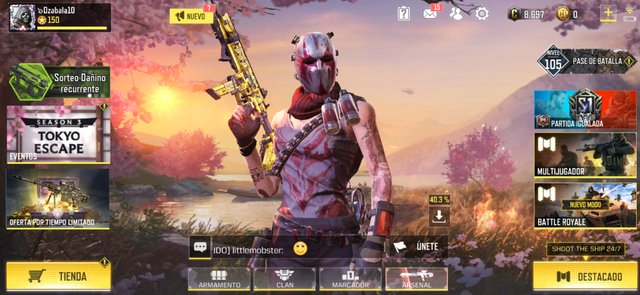 As standard this weapon is very good for its low recoil and good stability, today this class will improve the range of the weapon and improve the accuracy of the bullets, so as a first accessory we will put a RANGER OWC cannon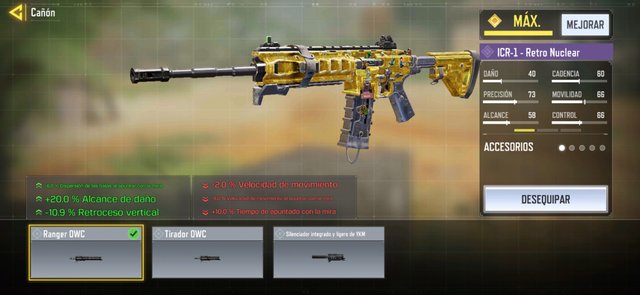 The second accessory that we will put on this weapon will be a 5mW MIP LASER to improve shots from the hip, but if you do not use this type of shot so much, the OWC TACTICAL LASER is also a good option.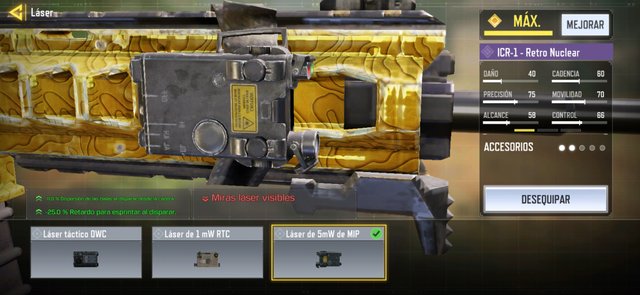 The third accessory will be a TACTICAL FRONT HANDLE. I can suggest that you also try the ATTACK FRONT HANDLE or if you are a more aggressive player, it is recommended that you change this accessory for a HEADLESS it will fit the weapon very well.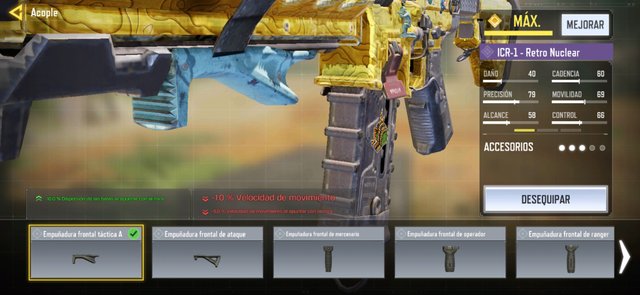 Our fourth accessory is very important, if the weapon has a fast-loading magazine you have to take advantage of it and place it on the weapon, that's why I put the RAPID LOAD MAGAZINE OF 4 BULLETS if you do not want to place this accessory I recommend a red dot sight or a monolithic silencer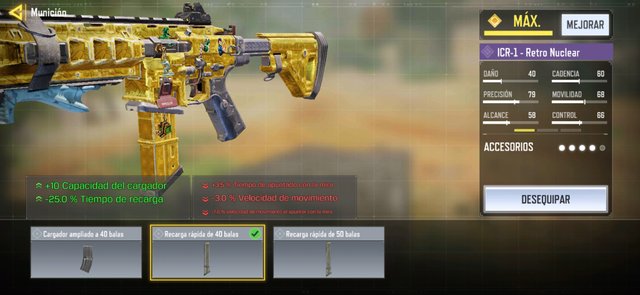 The fifth accessory is one of those that can never be missing in my weapons and is a GRANULATED HANDLE ADHESIVE to improve the dispersion of bullets.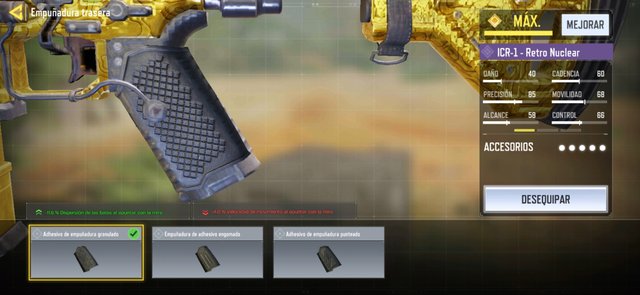 To complete this class
Secondary weapon FHJ-18
Operator aptitude we place some GRAVITY PEAKS
For lethal equipment we put on a TERMITE
In the tactical equipment a BLINDING GRENADE
in the advantages of colors we will place
RED LIGHT WEIGHT
GREEN HARDNESS
BLUE DEADLY SILENCE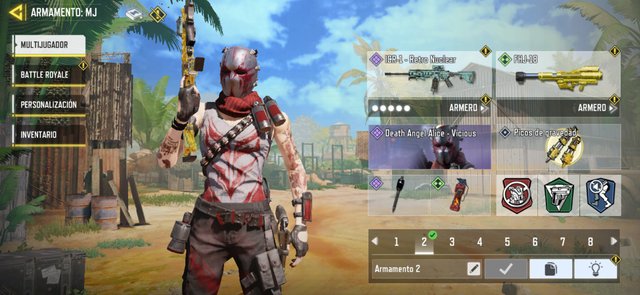 I want to tell you that I am not a professional player, I only play for fun, and I love this game, that is why I want to contribute to the community a little of the knowledge that I acquired in the game, my goal is to be able to help someone who also plays and with my tips get comfortable with a gun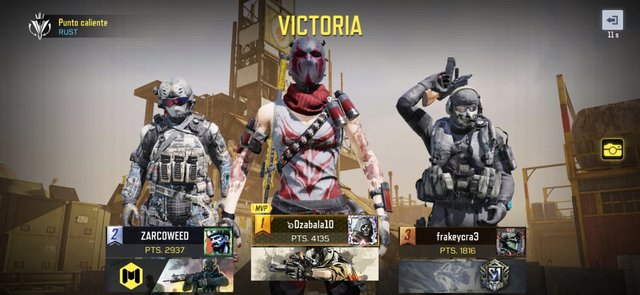 I will try my best to bring you more classes for weapons, if you want in the comments tell me what weapon would you like to bring a class and if you have one you can also share it in the comments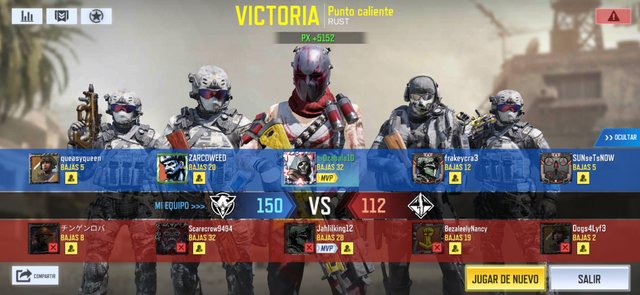 > I hope you liked this post, I hope you support it to bring more content, see you in the next post bye bye.
All screenshots were taken from my Xiaomi Redmi Note 8 phone