THE ASM10 "IT'S VERY GOOD"
Hello to all friends of Steem Gaming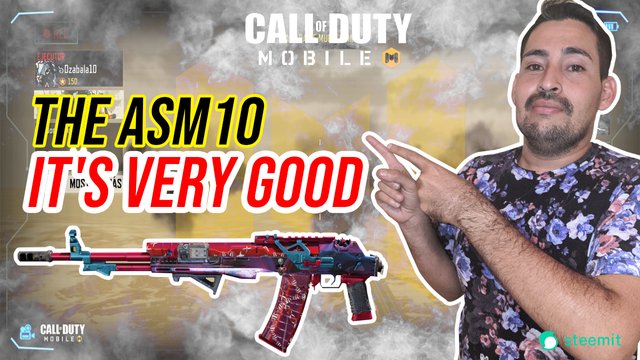 Today I come to bring you another post from CALL OF DUTY MOBILE and this time it is the turn of a weapon much loved and hated by the players of COD and it is the ASM10 this assault rifle is a weapon that represents a feeling of love and hate, For new players it is a weapon that is very difficult to control, but for more experienced players it is a goddess, this weapon has an excellent "TIME TO KILL", kills 3 bullets.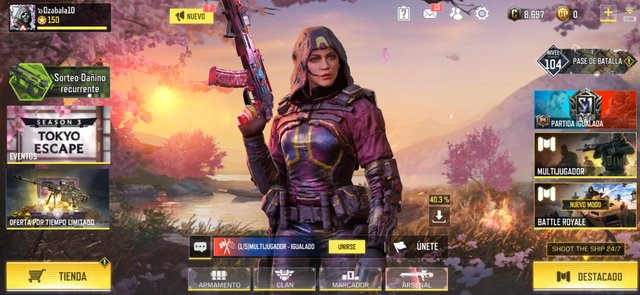 In this post I will show you a very good class that is giving me very good results in the games, I hope it also turns out well for all of you.
As a first accessory we are going to place a RTC Light Muzzle Brake in the muzzle, this will help us with the vertical and horizontal recoil that the weapon has.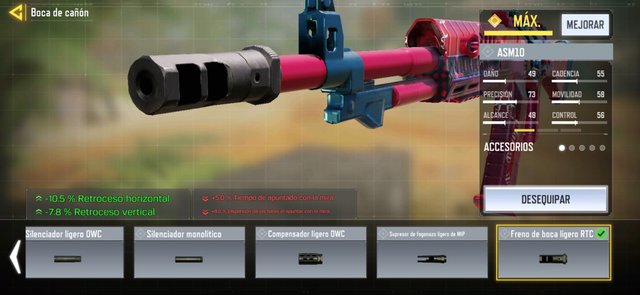 As a second accessory we will put a WITHOUT STOCK, to improve the speed of aiming with the weapon and its mobility.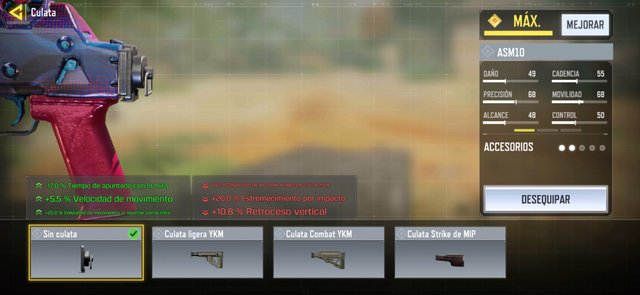 The third accessory for our weapon will be a TACTICAL LASER OWC, this will improve the dispersion of bullets and improve the aim of the weapon.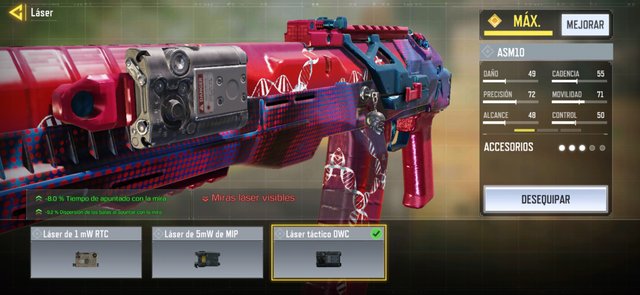 Our fourth accessory will be a FRONT ATTACK GRIP, this will help us improve vertical recoil and dispersion of bullets.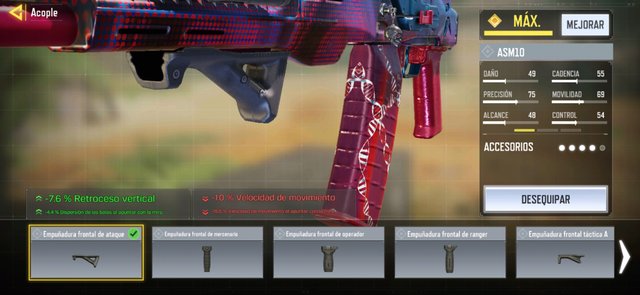 And our fifth and last accessory will be a GRANULATED HANDLE ADHESIVE, to further improve the dispersion of bullets.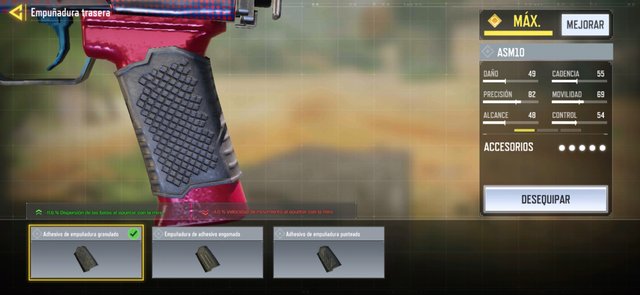 And so is our class today for the ASM10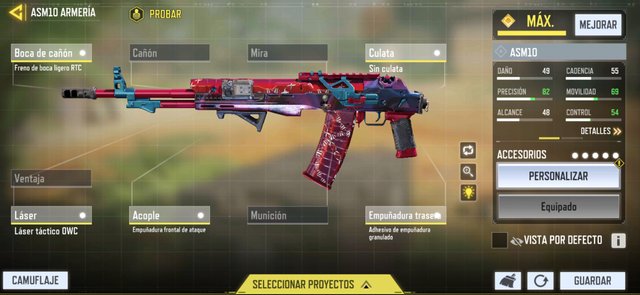 I hope you try this class friends, it is very good, I recommend it, it bursts a lot.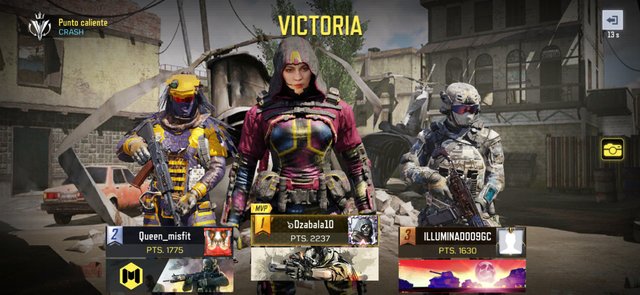 I hope this class will serve you as well as this post, if you want me to do a class for your favorite weapon, let me know in the comments, see you in the next post bye bye ...
All screenshots were taken from my Xiaomi Redmi Note 8 Phone