Contest // Sunday is power up day turn on 99.133 Steem for the future #welovepowerups // Set 10% @steemkidss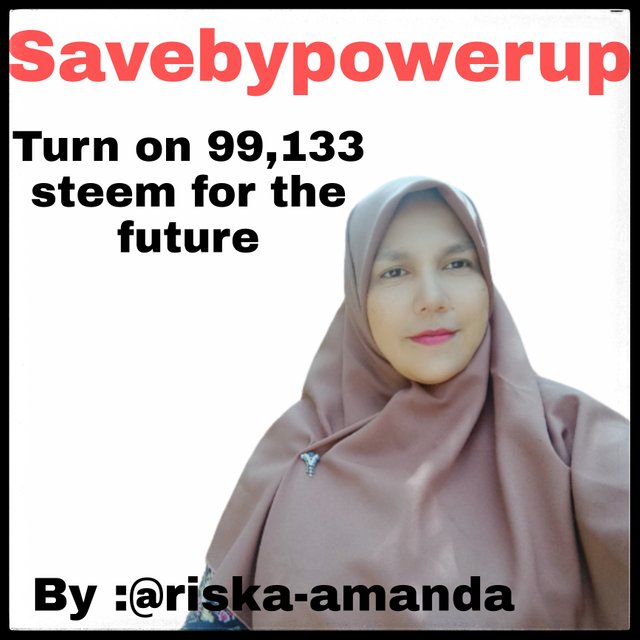 Good night to everyone..!!!
This is my first week showing power up content I feel proud of the progress of this community thousands of thanks to
@steemkidss
and all team members who have participated in the implementation of this contest I think this is a diamond idea and we are happy to see it I support your good work.
On this occasion I move my heart by doing this power up for the progress of my account in the present and in the future in achieving the dream of achieving the highest vote because I believe power ups have a great reputation for influencing steem in the formation of the desired account.
Power ups are not only useful for ourselves but also have benefits for the wider community with the up-votes that we give.
Here I will show you some steps in doing a power up because who knows it can be useful for anyone who doesn't understand the power up process, let's follow me in these few steps.
STEEP 1: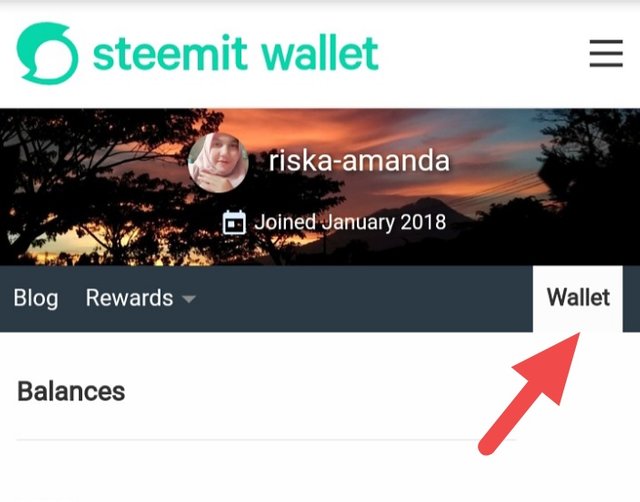 My first step will be to open a wallet account.
STEP 2: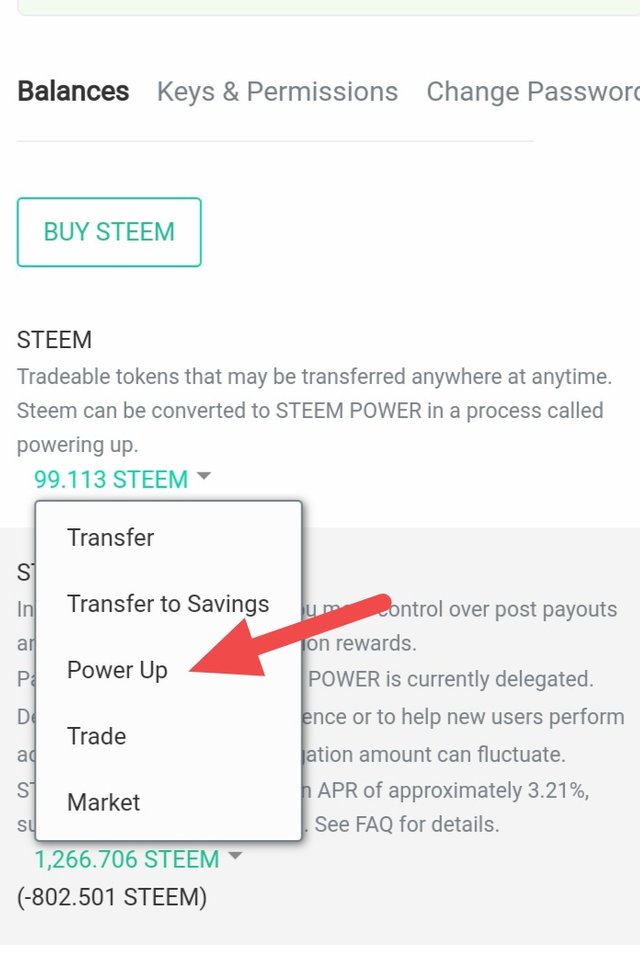 The next step is to click the button that says power up.
STEP 3: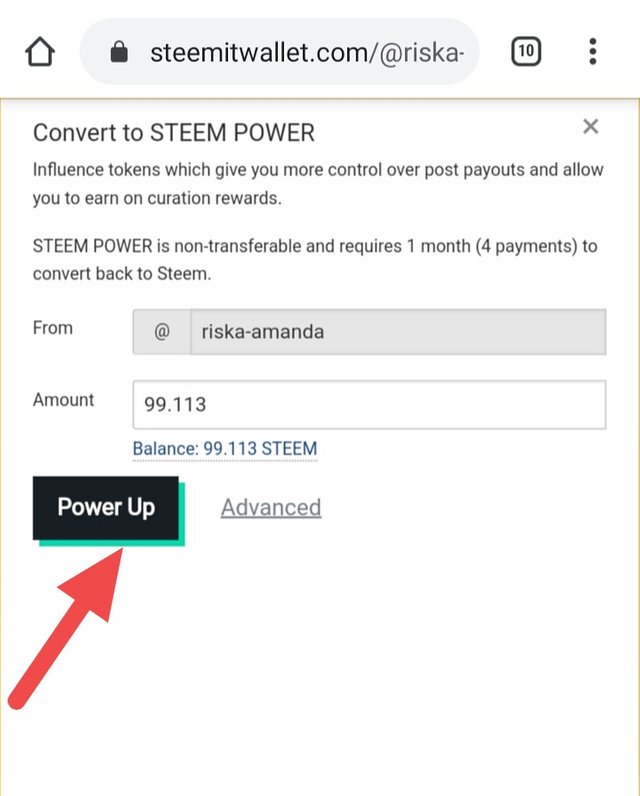 The next step we will enter how much steem we want to power up here I enter 99,113 steem.
STEP 4: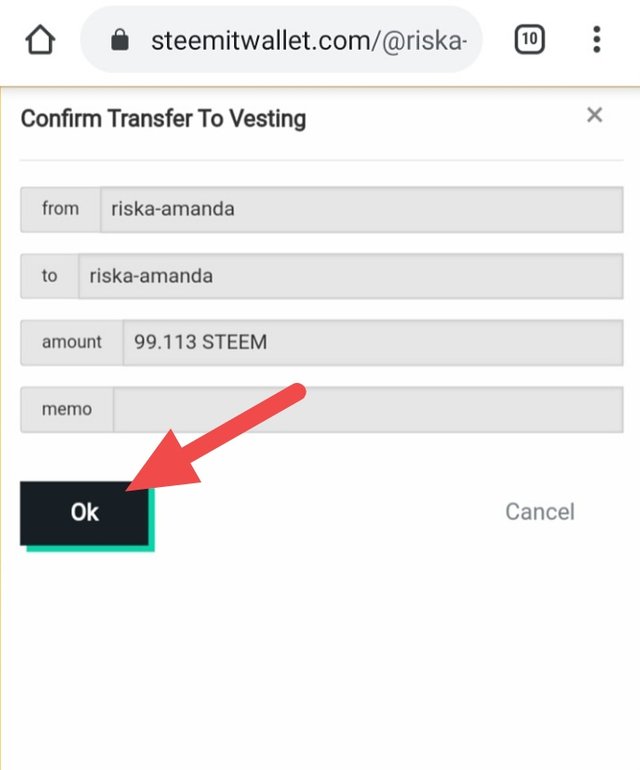 After entering how much steem we want then click the OK button.
STEP 5: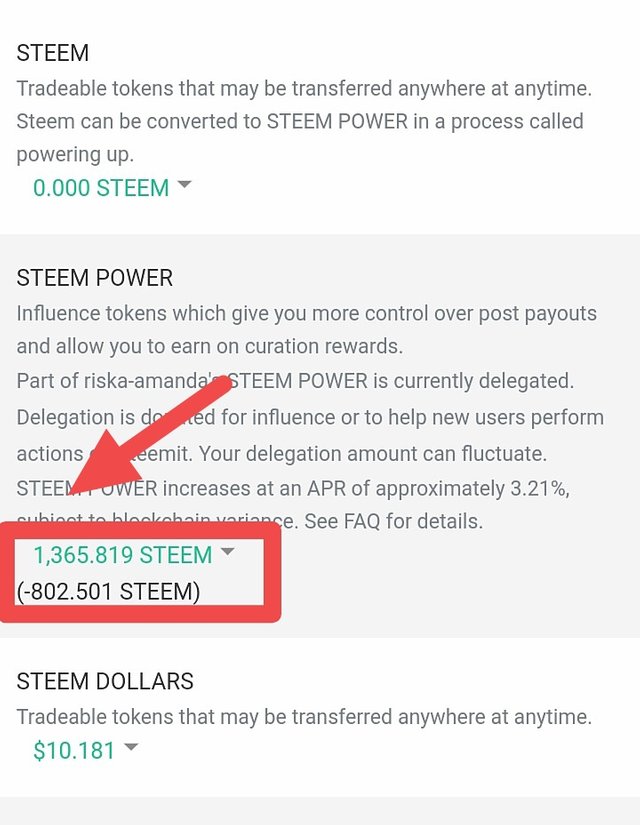 Next we will control the addition of our steem power, let's see now my steem power has increased from the previous 1,266,706 now it has increased to 1,365,819 this is a tremendous improvement for me.
STEP 6: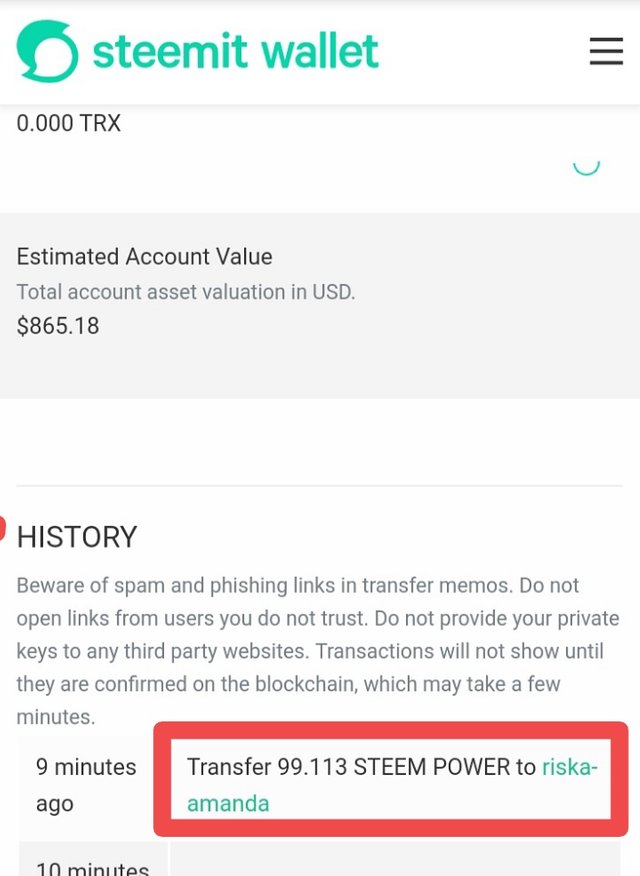 The last step is that we will see our HISTORY account, does the transfer 99,113 steem power to @riska-amanda appear? with the appearance of the writing, it means that the process of doing my power up is complete.
Here are some steps in doing a power up from me, thank you for following me in the power up process, my target for this month is to reach 1,500 steem power, hopefully my wish will be achieved soon.
Best regards to all team members: