Here is my fortune!✨||SteemKids Community and Steem Women Club Community Joint Contest
Hello!
---
How are you? I hope you are fine. First of all, I would like to say that it is a great pleasure for me to join and participate in such a beautiful competition!
My communication with children is quite solid. Spending time with them gives me the opportunity to experience many things that I could not experience in my own childhood. I don't have children of my own, but I have two nephews that I love as much as my child! I have been taking care of them closely since the day they were born, and I spend time together almost every day. They also enjoy spending time with me. Of course, I also have a daughter, Lady! Those who have pets know that our animal friends that we take care of at home are no different from children. Lady is like my child, I made many sacrifices for her, I went through great difficulties. I made a sacrifice for him that I had never done for anyone in my life. Therefore, it would be unfair not to mention him in my article.
Spending time with them takes me away from stress and into a dream world. Especially my niece Azra, who is a girl, is so sweet that I feel like a little girl with her. We play, sing and dance with dolls. Azra is a very smart and funny child. I feel myself lucky! He gave me both the love of children and became a close friend. In my sad moments, he comes and hugs me and comforts me and all my troubles fly away.. I love him so much! 💗
A picture from the holiday we went together (We had a lot of fun!)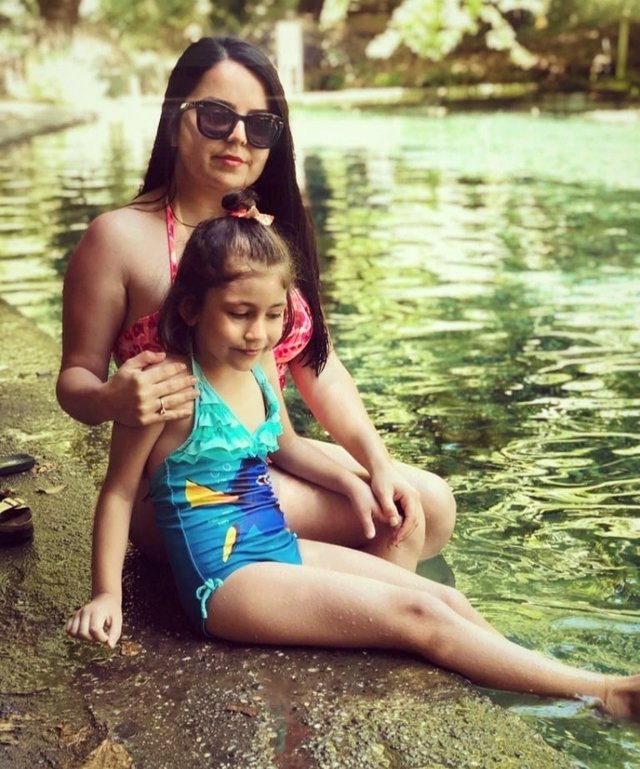 ---
---
From Azra's school show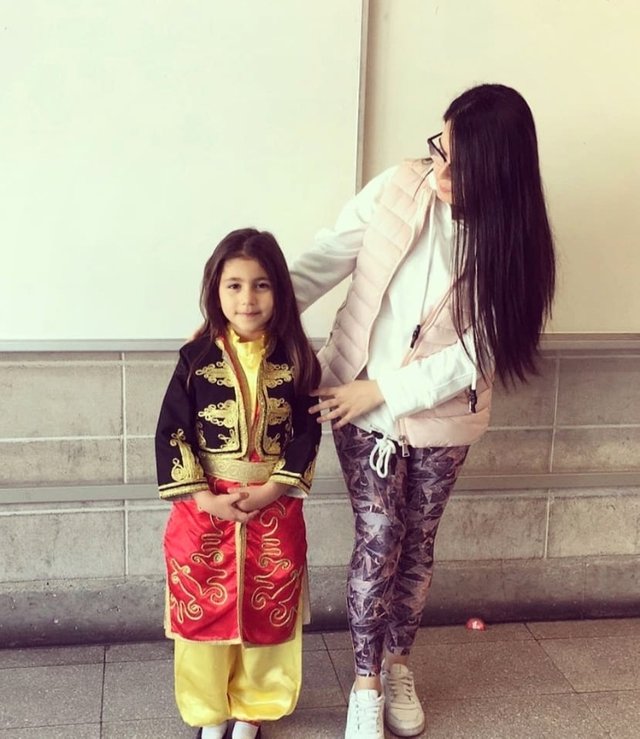 My other nephew Ata! Ata is an incredibly intelligent 6-year-old boy. I'm definitely not saying it as a compliment, he's really smart! He's a very logical child with high awareness. He does not like to be in close contact with anyone except his mother, I am the only person he is close to. We have a very different communication with him. I love this special bond I have with him. His trust and closeness to me makes me happy and makes me feel special. I am trying to be worthy of his trust in me because it is very important to me! Time passes like water with Ata, our favorite thing is to eat waffles together! We both love dessert. We're running away to eat sweets secretly from everyone. 😂🙆‍♀️
He drew me 😂🤍🤎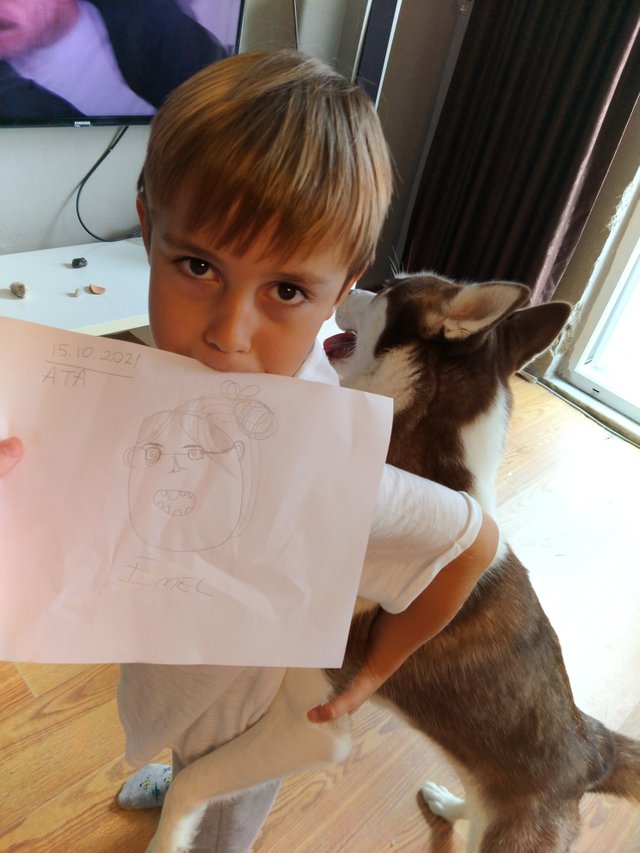 Of course my dear girl Lady! I can't even imagine a life without it. Lady is very active and mischievous, it makes me tired sometimes, but I love it so much that I accept everything. Azra, Ata and Lady get along very well. When they get together, the sounds of laughter can be heard from outside. It's a pleasure to watch them play! Lady is very attached to them as they have grown together since infancy! He loves spending time with them.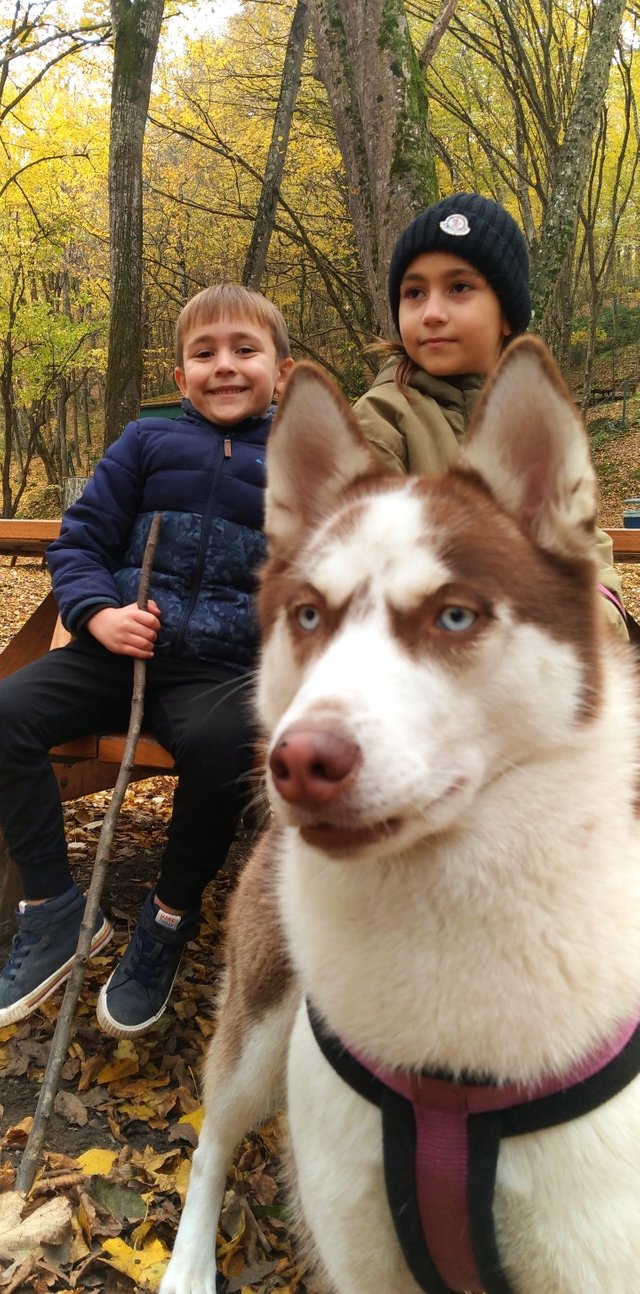 I am so lucky to have such beauties in my life! Maybe one day I will have a child of my own and join them. Children and Animals are our wealth! It is necessary to pay close attention to them and to spend special time with them, because they grow very quickly. Especially raising children is a work of art for me! It's a big issue that requires special attention and full time! I set aside special time for these beauties I have and organized my whole life according to them. I am lucky and very happy! I am grateful every day for having them. 🙏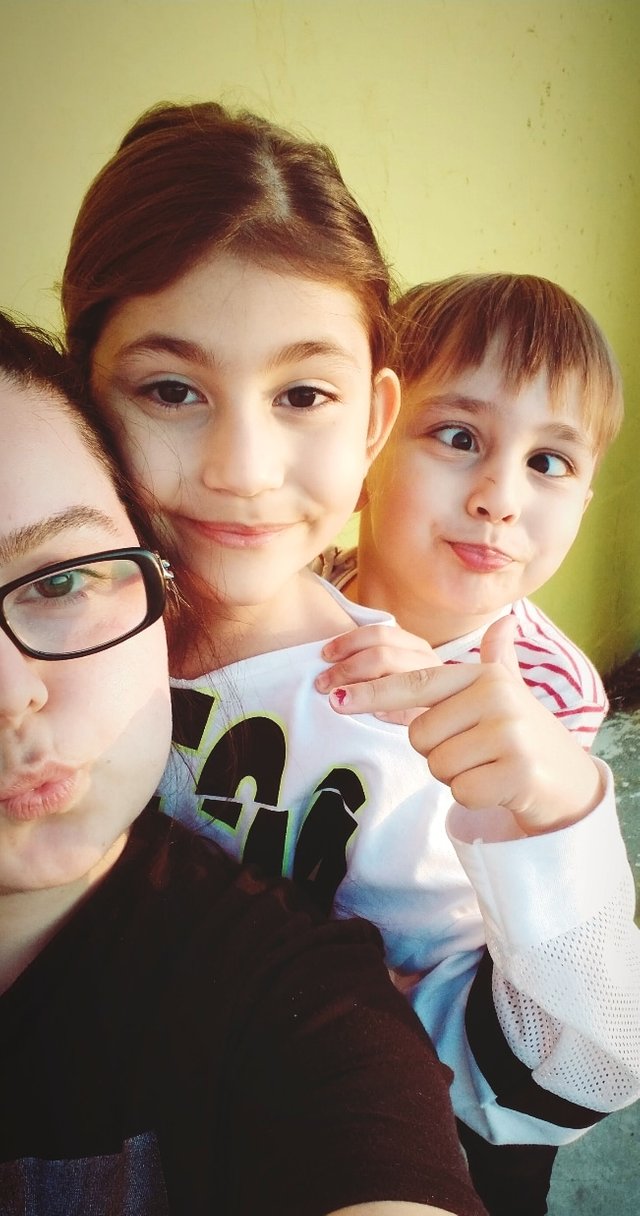 Children and Animals are the most beautiful things in this world. It is our duty to protect and protect them. Above all, LOVE!
I invite my dear friend @Tugbabeauty and friend @benson6 to this beautiful contest!
Goodbye!
---