Social Studies Lesson 7: Family and Family bond home work by @innocent10/10payout to steemkidss.
preamble
Good afternoon my fellow kidss am new here, and am happy to join my fellow kidss to participate in their daily activities in this community. How are you guys doing my friends? i know all is well. I am happy to be with you people in this community and also am here to write up my assignment that I learnt in this topic.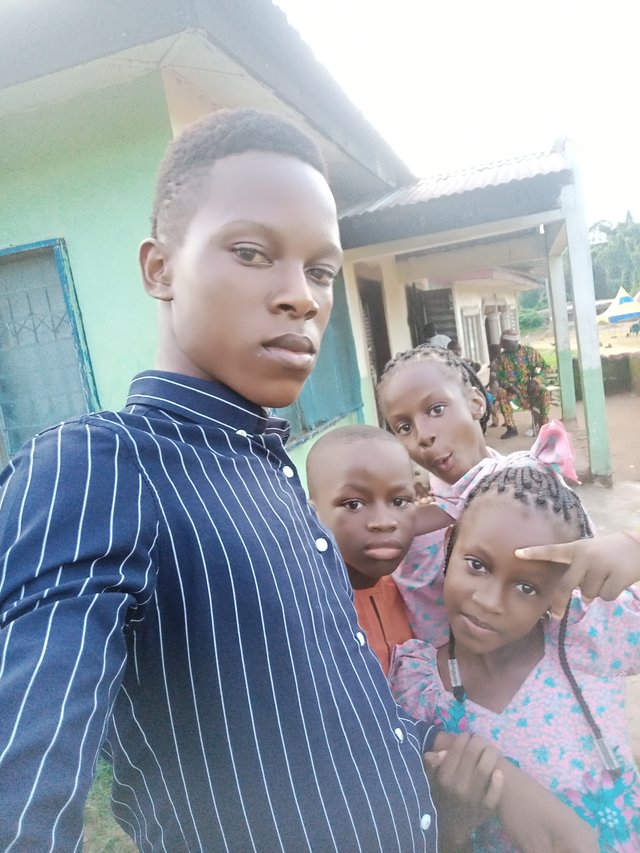 what is family
Wow this is a nice question.it is a question that we all should know because each and every one of us came from different families.
Family is group of people that comes together into a tight relationship. Family is made up of father, mother and children.
List and explain the two types of family that you know
Wow there two types of families that I knew very they are :
Nuclear family
Extended family
This are the main basically families that we can found around us before i proceed i will like to explain them
Nuclear family: this is a type of family that is made up of father mother and children. In this family the members are not much, it is the only the coupls and their children only.

Extended family: In this type of family the members are very much,it is made up of father, mother, children, grandmother, grandfather, uncles, aunties, nephews and so on.in this type of family, it is not the only couples and their children rather their relatives are among in them.
what is family bond
Family bond can be said to be theclose relationship that is exists among members of a family.
explain at list five things that contribute to family bond
Leadership: This is the ability to guide, direct or Influence People. Family members, usually the adults must guids the little once in other to direct them the rightful way or part to fellow.
Appreciation: Appreciation is an expression of gratitude. It is the understanding that something or someone is valuable or important. In a stong family members of the family show's each other appreciate when ever they did good thing. It will encourage that family member to do more and also encourage others too.
Love: This refers to strong feeling of affection for a friend or family members. Every member of the family has the need to love and to care for each other. And it helps to unite the family.

Communication: This is the act and process of exchanging thoughts, intentions and informations from one person to another.in the family we exchanged informations and thoughts with our family members in other to meet up with a common goal.
Laughter Laughter strengthens the Bonds in a family. However laughing at each other in a negative way.if a family member did something wrong or made a mistake in something instead of other family members to correct him or her, they will laugh at the person this can cause divide in a family.