Draw a Butterfly 🦋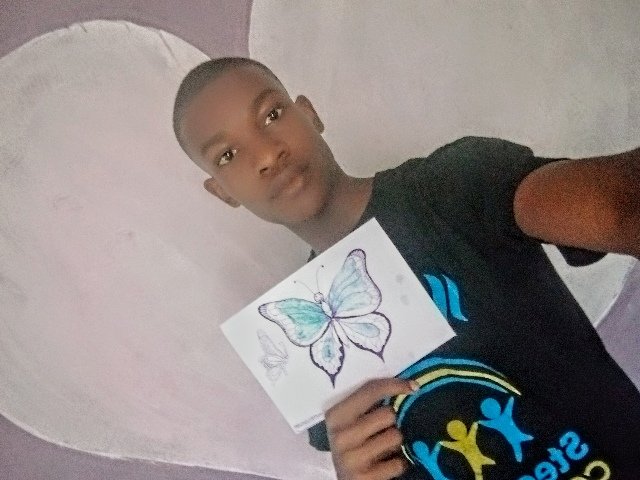 Hi 👋 friends
It's a splendid moment to spend with you guys once again. I was really attracted to create the content on 'draw a 🦋 butterfly.'
You might wonder why it is so. This is because butterflies are my favourite creatures. They have very attractive bright colours and at times, I lose concentration staring at them dangling in the air.
🦋🦋🦋🦋🦋🦋🦋🦋🦋🦋🦋🦋🦋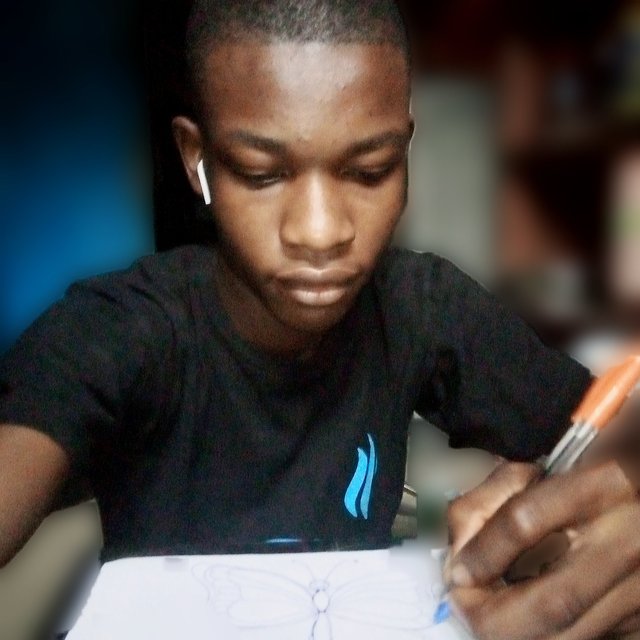 How I Drew a Butterfly
What you are about to see is this pretty looking creature in drawinglets row in 5 stages or steps.
Step-1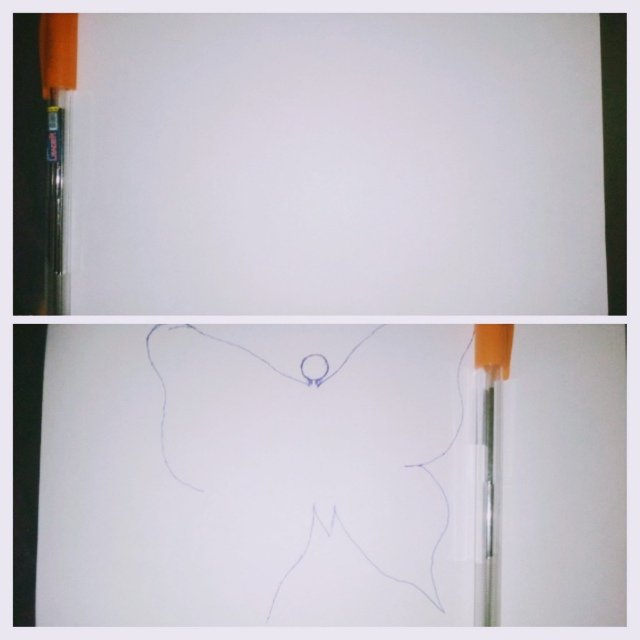 starting the drawing on a new page
On a fresh white A5 paper, I sketched out the structure of the butterfly with its head.
Step-2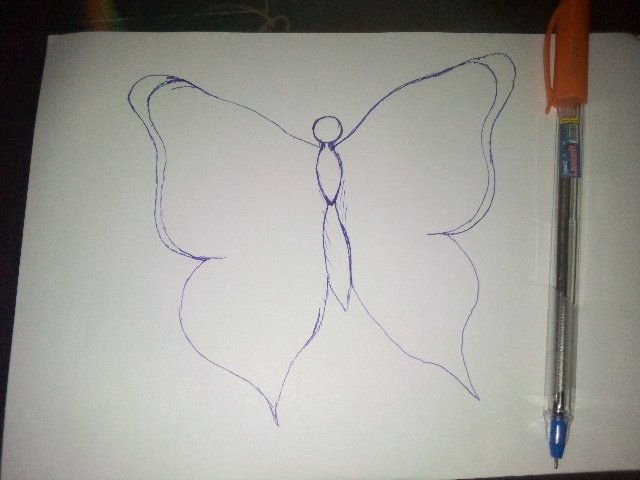 forming the full structure
The next step, I completed the body of the butterfly with its wings.
Step-3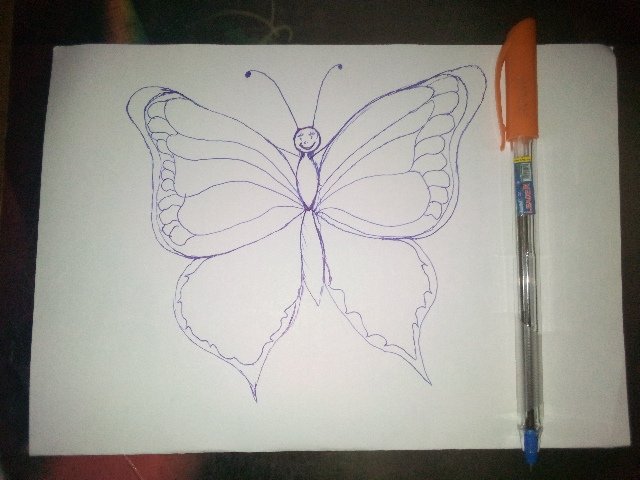 beautifying the wings
A butterfly is nothing without it's pretty wings. I started with the upper pair of wings before the lower pair to design it.
Step-4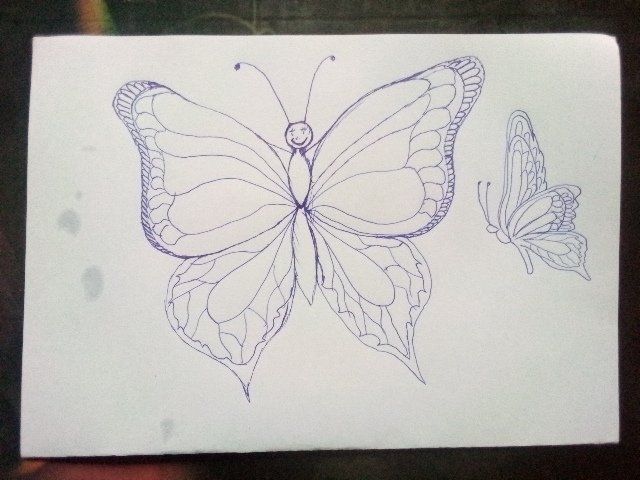 complete drawing of Butterflies
I completed the drawing of the drawing of Butterfly and gave it a mate to fly with. It's really fun to see them fly together.
Step-5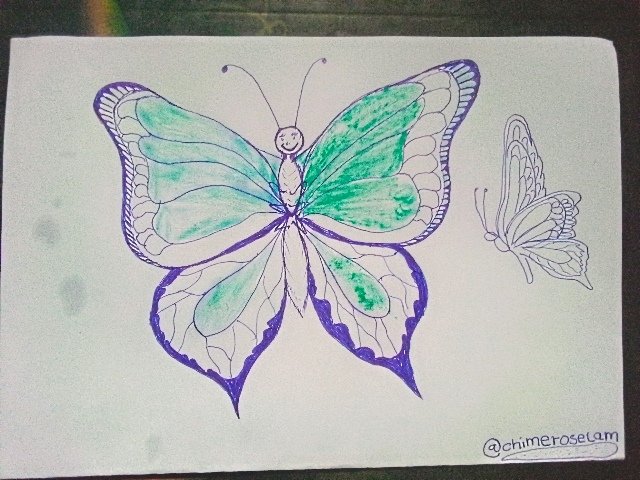 colouring the drawing
The last thing is to give the butterfly a colour. See how good it looks.
🦋🦋🦋🦋🦋🦋🦋🦋🦋🦋🦋🦋🦋
Materials I used for the drawing
pen
A5 paper
Green pigment
Drawing board
---
Those are just the few I used for the drawing.
B&W pictures really bring drawings to life. Take a look at this picture below 👇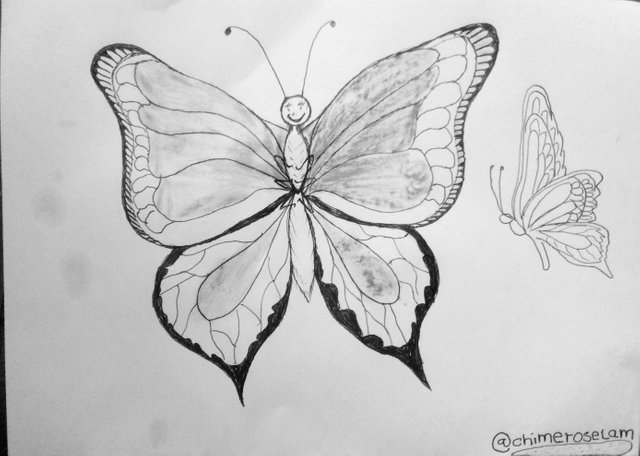 Did you know?: Adult butterflies travel with the speed of a tricycle during migration. They have strong and beautiful wings which allows it to fly over long distances as such.
🦋🦋🦋🦋🦋INVITE🦋🦋🦋🦋🦋
@kelly-trybe
@bossj23
@fortwis09
...lets soar greater heights
Cc.
10% to Steemkidss