Mini Challenge #2 : Photo Editing Software: Why you should use snapseed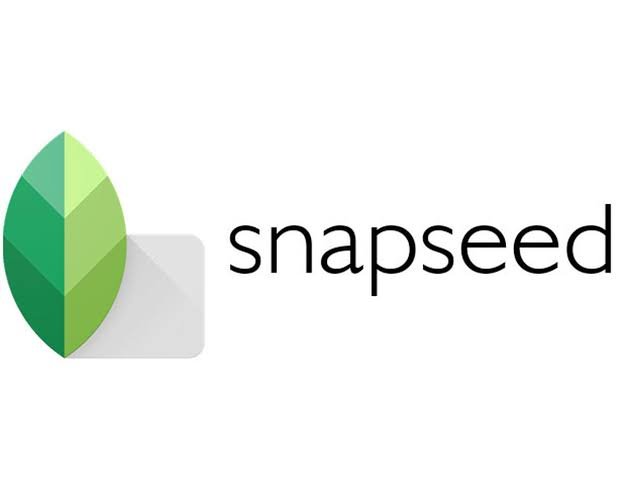 source
Editing pictures is not really my thing but once I do that, be sure that I use only Snapseed Mobile application. At the time of writing this, I don't know if Snapseed has an iPhone version or a laptop version but I make use of the mobile version which could be downloaded on google play store. Click hereto download on your Android mobile phone.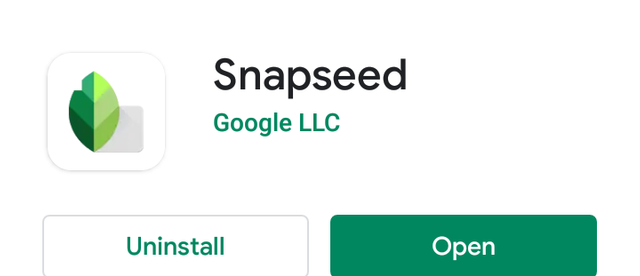 App screenshot on playstore
Snapseed happens to be my favourite picture editor and although it was recommended a few weeks ago to me by a friend who uses it, I feel like it I have known the application all my life. The simplicity of app coupled with the broad range of operations which could be performed on the app makes it one app to stick with.
Due to the simplicity of the app, here is a quick explanation of how to use it also after downloading and opening it on your mobile phone.
How to use the Snapseed app
Once the application has been downloaded on your mobile phone and you open it, this is what you get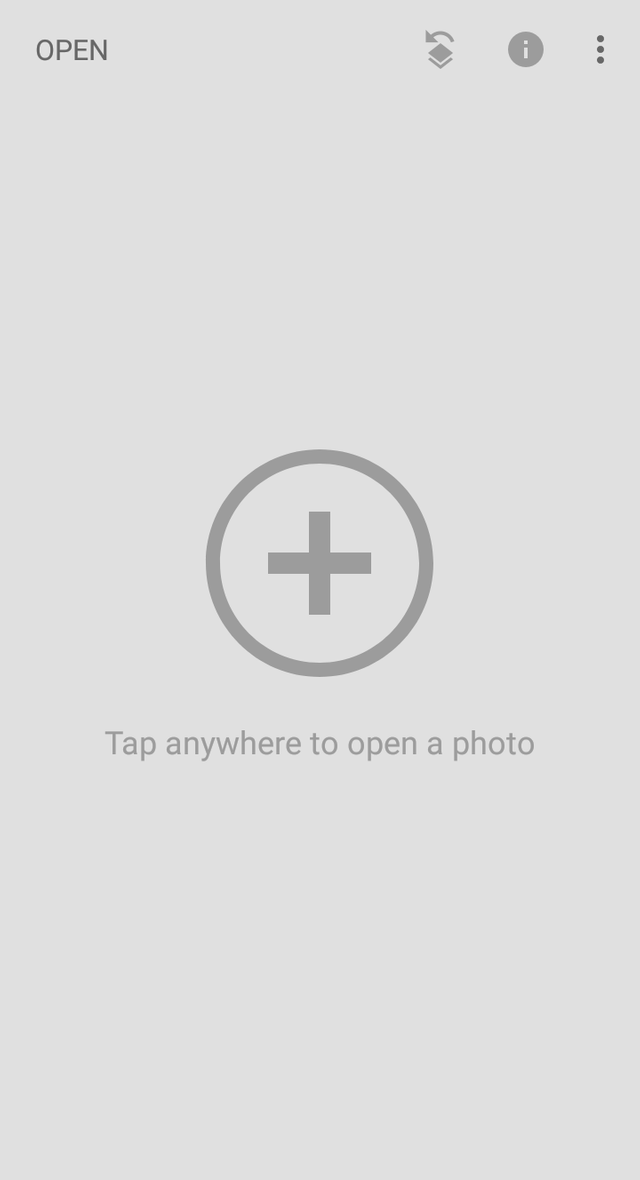 screenshot from the snapseed mobile app
From the above image above, you could either tap a (+) button at the middle or simply tap open to select any image of your choice from your phone gallery.
Once the picture is been selected, here will be your next landing page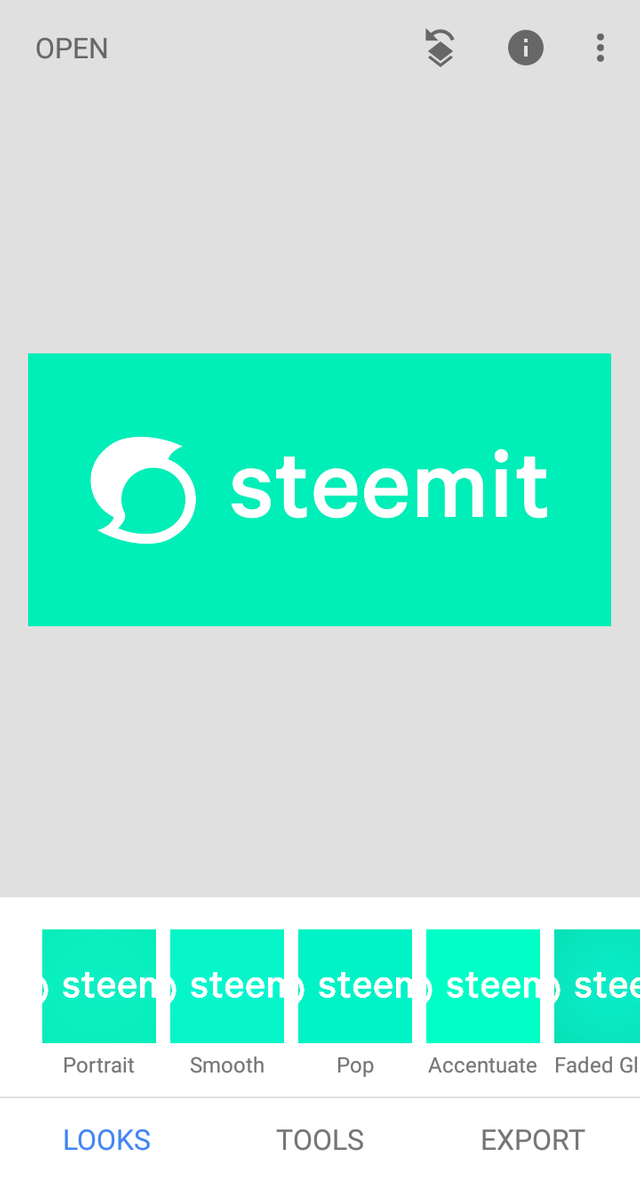 Look menu screenshot of snapseed app
From the image above you noticed that at the bottom you have three option, which are looks, Tools and Export.
Options available for the looks are: Portraits, smooth, pop, faded glow, morning, bright etc.. With the option of the look, you could edit the colour and texture of how you want the picture to look like.
The look option I use the most is the smooth and the reason is that it helps make the picture clearer while also beautifying making the picture much more attractive.
The "smooth" look is my fav and I use it almost every time when editing
Next to the Smooth option is the Tools option. I don't really make use of these tools menu as I am not that deep into editing. But the Tools offers a lot of attractive and impressive editing software to utilize. Options like; tuneing images, cropping, rotating, the white and black balance of pictures, etc.. Are all available for use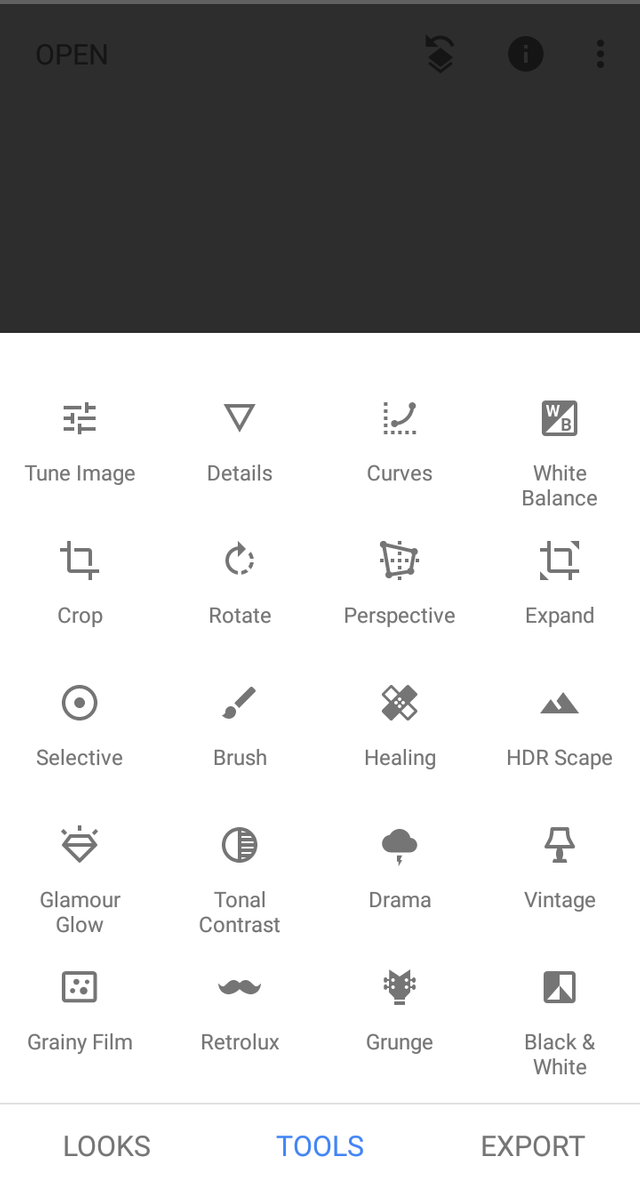 Tools menu screenshot of snapseed app
While lastly, we have the Export menu and this menu provides options on how you want your edited pictures to be saved.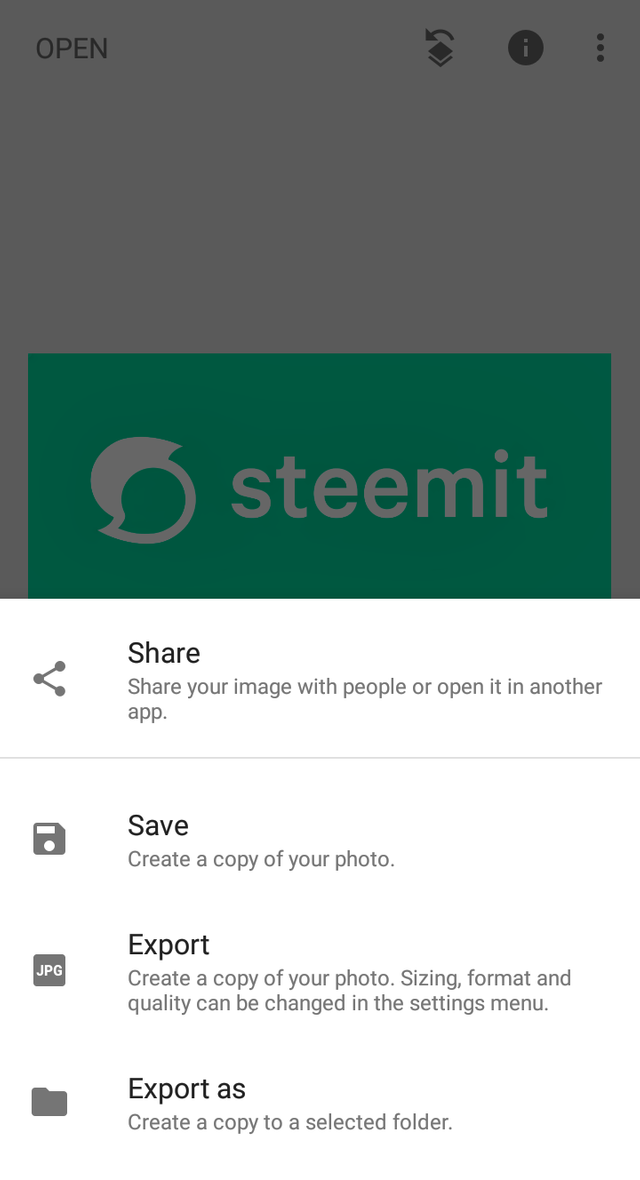 Export menu screenshot from snapseed app
---
The Snapseed mobile application is very easy to use and I will recommend it to anyone and Everyone. Everyone. Its simplicity makes it comes handy. Using the application was easy and it has no problem in terms of usage.
---
Thanks for this challenge @steemitblog and @steemcurator01 @steemingcurators for this challenge
---
I hope The @Steemgreeters, @steemingcurators, @acostaeladio, @roadofrich, @steem-supporter, @whalepower @stef1, and @vipnata will all enjoy reading and curating this post too.