Steeming Community Contest | "Your Story" 120$ Total Worth of Booming Upvote + 10 Steem Worth of Consolation Prizes / ELLA'S LESSON OF REALIZATION
Since I am fan of korean drama and also I love to read novels too then I guess I can partake my entry for this contest. Thanks Ms @fabio2614 for the wonderful contest you initiate and actually this is my 2nd time to join your contest.
Good evening fellow steemingzen's how's your day to day? here in the Philippines it's really been raining non-stop since morning I guess we're experiencing a tropical depression, still I manage to make my day as productive by making a rough draft on my entry for the contest.
At first I am really hesitant to join the contest because you need to be creative and imaginative in making your entry because you need to fit in on the theme of the contest but I trust my got will that I can do it and I can produce a good story. Now let's start the story.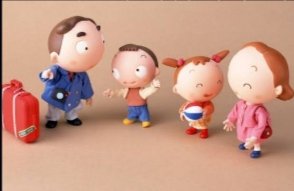 It's been raining the whole day today. It's like what we both feel with my brother Jacob. I feel so sad for dad has to be away again, because he will be assigned back in Davao. He works multi task, he's the driver, the lineman and at the same time the lead man of a sub-con company for internet providers.
Even if we don't like it but still we can't argue because we have no say to our dad's decision and his voice is more powerful than us. But before dad leaves for Davao he introduced us to his new girlfriend, since mom and dad has separated their ways because of their in differences and we stay in dad's custody because mom is working abroad for she needs to earn and save money for us because her plan is to be with us in the future.

Jacob and I knew that dad has a new girlfriend but we never thought that he would leave us to her care. Her name is Margaret she really is beautiful in physical aspect but we don't like her because she's not my mom. And also we thought that what she showed us is just for show because dad is there.
The day has come, dad has to go now and I felt so sad for we won't be seeing him again I know Jacob can easily adjust since he doesn't seem to mind if dad will be away or not.
Days has passed and it seems we get along well with Margaret. She send and fetches us in school everyday, she sees to it that after school she'll check if we have homework so that before bedtime we finished making our assignments. Last night he was scolding Jacob for he went home late and never did his assignments but I just listen to them how he managed to help Jacob in guiding which needs to do first before roaming to the neighborhood.

It's Friday afternoon when Margaret took us to the supermarket for we are going to buy ingredients for the cake as she planned to teach me how to make cup cakes. After buying stuffs from the grocery we hurriedly went out because Jacob is complaining that his stomach aches and he's going to poo.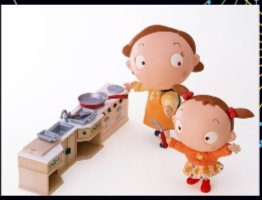 Upon reaching home, we started then to unpacked the things we bought from the grocery store and started to prepare the utensils and pans to be used in baking our cup cake. I feel so excited since I love to eat cookies and also if I wanted to cook my own cookie then I can make it without asking help from her.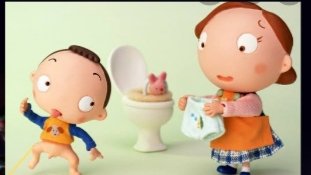 Suddenly we hear Jacob's voice screaming out loud because there's a rat inside the toilet bowl and he's really scared, Margaret hurriedly helped Jacob to shoo the rat and helped him wearing his pants up. That time I realized that I mis-judged Margaret because I made a bad impression about her without knowing her true character after that day I start to embrace and gave Margaret a space in my heart.
Years has passed and dad was re-assigned here in Cebu again and we are very happy because we would be able to spend family time together not with mom but still my family has been extended and I'm happy knowing that we have two beautiful loving moms who are willing to guide us the right and correct path to take.
A good realization that I discover is to never judge one's character based on the things that you hear from somebody but instead you should know it all by yourself and learn the ulterior motive of the the person who cast something bad judgement to others.
" Never judge a book by it's own cover".
After all you are the one who takes charge of your possible actions.
I would also like to invite dae @rotchel, @roselyn028 and @hae-ra to take part on your entry for the contest.
Have a goodnight and God bless!!!
Always,
Lala @jenny018