LEARNING ABOUT OTHER REGIONS
Good day my community people 😁, I know we are all doing great and wonderful.
So, I want to share my travel story. I'm a guy with a great penchant for travelling. I love to visit new places and meet new people. Even since when I was a child, I usually dreamt about going to another country or states within my country; where their language is totally different from mine.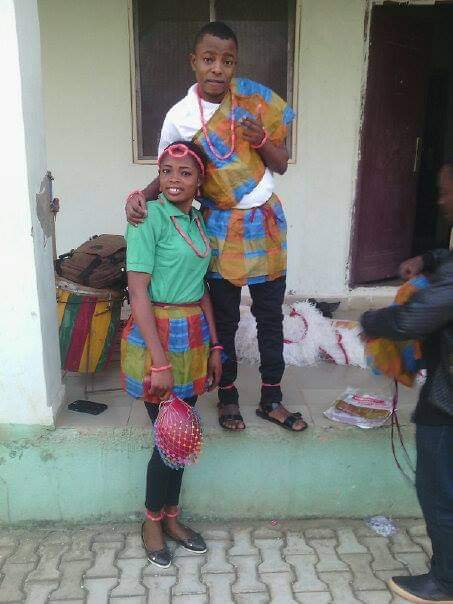 This is me with one of my dance partner, representing a Tribe in the East.
I'm from the South-Western part of my country (Nigeria). The local name of my region people is Yoruba. Yoruba Ethnic Group is one of the three Major Ethnic group in Nigeria.
So, I want to know more places, hear new language and learnt about new cultures.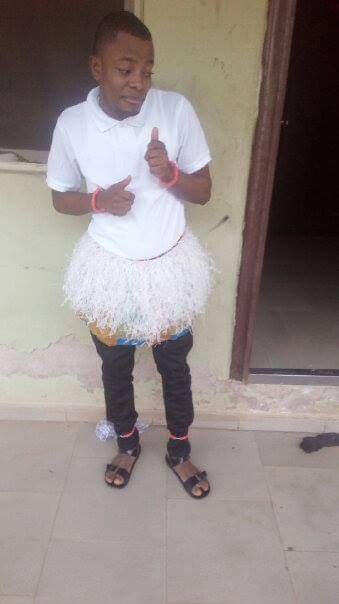 This is me before a dance session in the East.
Back to my story. I decided to study in the East and I make the move in the year 2015.
When I got to the Eastern part of the country, I am totally indifferent about their language. Especially when I resume to the hostel. I turn to be a total stranger and anytime all my room mates laughed together, I felt like they are abusing me or making jest of me.
My first two weeks in Ebonyi state was total black out for me; I'm always on my own. Studying people and who I can relate with. During my entering into the school, I'm the only Yoruba Student in my department. So, they start calling me that Yoruba boy. But, I felt good anytime they refer to me as one. Within two months, I'm catching up and making new friends and people are coming closer to me; they also want to learn new language and learn about my culture.
During my stay in the East, I joined their dancing group and dress like them. I learnt about their food and how to prepare it. There are so much to gain when you travel.
I also realized that, sometimes, what stands as an abomination in one region, is fully accepted in the other region.
People from South-Eastern part of Nigeria are generally referred to as IGBO. They are a very accommodating people but can be stubborn sometimes. These people believed or have the notion that they are been marginalized by the Federal government of Nigeria and they are calling for referendum.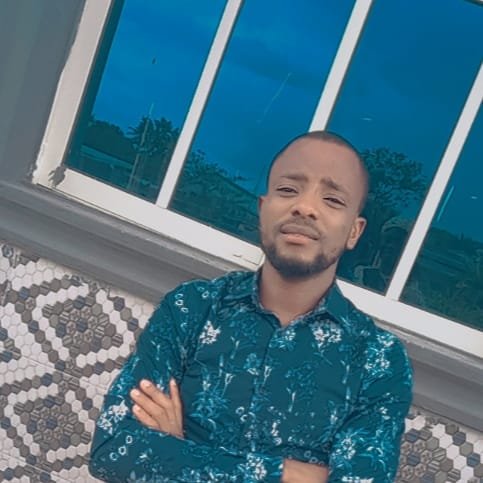 After a church program in the East.
Every part of Nigeria have their own characteristics that make them unique in their own way.
A visit to Nigeria will give you more insight about my loving country.
Finally, I will also share my visit to the NORTHERN PART of the country.