Bitcoin Movements - Patience For A Cross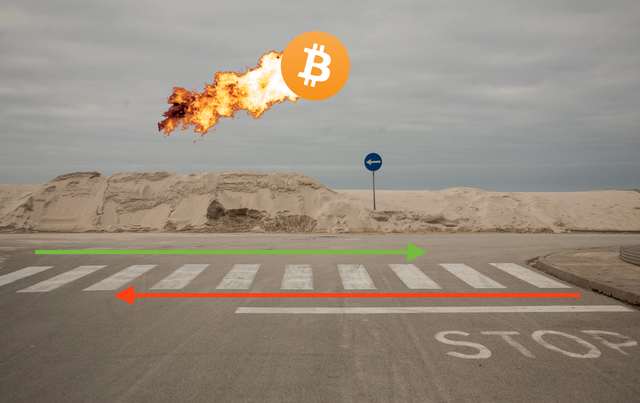 Bitcoin hasn't moved much today, currently the price is at about $10,923 USD. Despite today looking a bit like a day of rest (no ups, no downs) BTC has been steadily moving up for a little over a week. Watching the 10 day moving average as an indicator, we should see this line continue to move up knowing what we know... 😉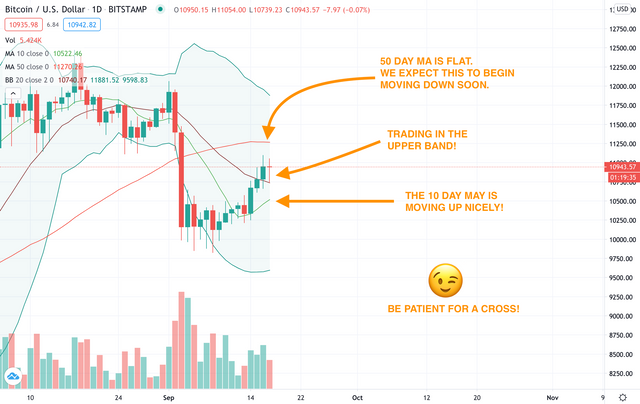 Current prices are trading in the upper band of the Bollinger bands which is great news! We've been in the lower band or below it for more than 10 days previously, so this is good news that things are trending up again.
For now we just need to remain patient for a cross which could come as soon as one more week.
Keep watching the charts! 📈
---
Please note : this is opinion and should not be taken as financial advice.