Bears Watching In Disbelief - Bitcoin Movement Continues Up!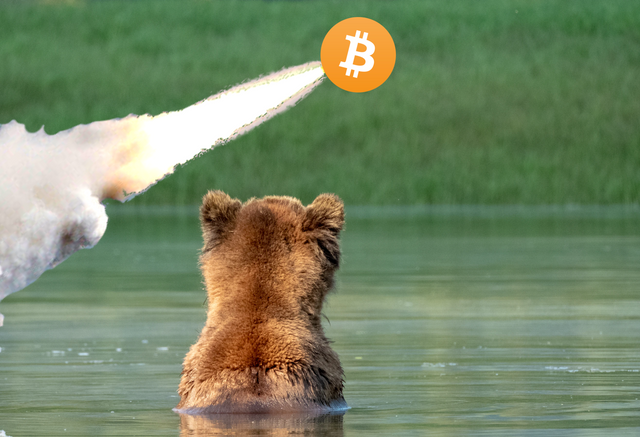 Doubters and Bitcoin bears are watching in disbelief right now as Bitcoin continues it's moves up and is gearing up for an even bigger move! Today Bitcoin pushed up above $11,000 USD (currently at around $10,975)!
If a big move is building up and we are already testing $11K we could assume a major move would likely shatter the $12K ceiling. This will be fun to watch as the $12K mark is a point of a lot of sell pressure.
If Bitcoin can push beyond it quickly, some weak hands at $12K may just hold on for the ride!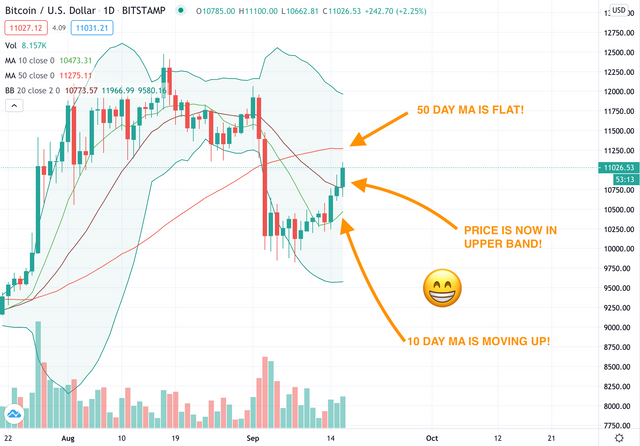 The charts are continuing to show strong indications that we're gearing up for a big move... of course anything could happen!
Right now we're watching the price push up into the upper band once again on the Bollinger bands, while the moving averages are moving closer together in preparation for a golden cross.
We are predicting a golden cross in about 1 week from today... but there's only one way to be certain and that's to keep a close watch! 😁
Keep watching the charts! 📈
---
Please note : this is opinion and should not be taken as financial advice.