Animal Photography Challenge || 10 Steem Prize Pool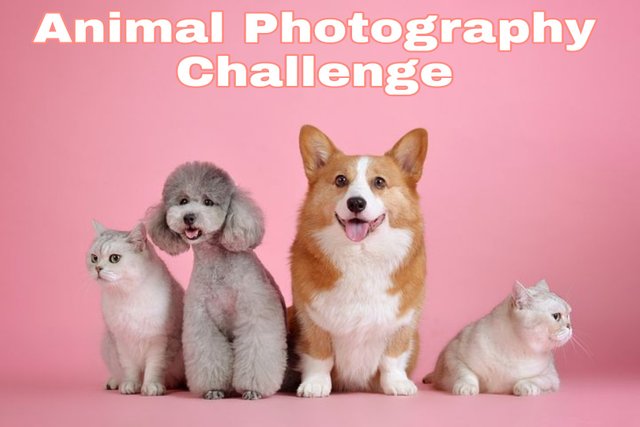 Source
THE RULES
Animal Photography

Entries must be original work - No Plagiarism

You need to use google location code in your image.

Write down the name of the camera you used.

The entry/photo must be as separate steemit post with link in comment section.

Contest time starts from now. And time ends Bangladesh time 2 July 8pm.

Also add what country you are in.
PRIZE
| RANK | STEEM |
| --- | --- |
| 1st place | 2.5 STEEM |
| 2nd place | 1.5 STEEM |
| 3rd place | 1 STEEM |
| 4th place | 1 STEEM |
| 5th place | 0.5 STEEM |
| 6th place | 0.5 STEEM |
| 7th place | 0.5 STEEM |
| 8th place | 0.5 STEEM |
| 9th place | 0.25 STEEM |
| 10th place | 0.25 STEEM |
| 11th place | 0.25 STEEM |
| 12th place | 0.25 STEEM |
| 13th place | 0.15 STEEM |
| 14th place | 0.15 STEEM |
| 15th place | 0.15 STEEM |
| 16th place | 0.15 STEEM |
| 17th place | 0.10 STEEM |
| 18th place | 0.10 STEEM |
| 19th place | 0.10 STEEM |
| 20th place | 0.10 STEEM |
Thank you
@steem-bangladesh