Steem Bangladesh Contest | Vlog
---
Hello Everyone
As you know we announced some changes in top post-selection. We added 10 topics. So we already started working on it. Today's post topic is Vlog. We will select the top 5 posts from this topic. Hope everyone will do their best.
---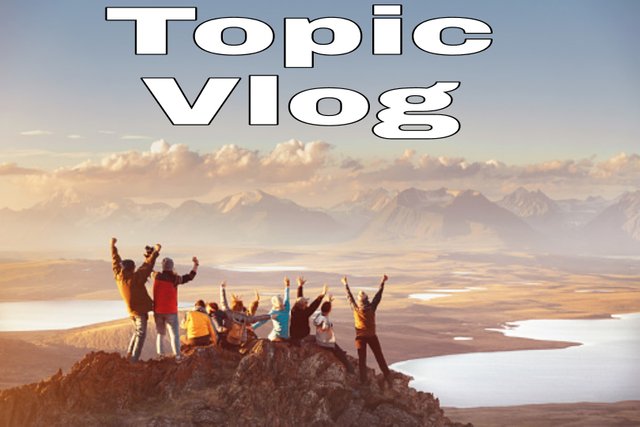 source
---
Vlog
---
A video blog or video log, sometimes shortened to vlog is a form of blog for which the medium is video. Vlog entries often combine embedded video (or a video link) with supporting text, images, and other metadata. Entries can be recorded in one take or cut into multiple parts. Vlog category is popular on the video-sharing platform YouTube. In recent years, "vlogging" has spawned a large community on social media, becoming one of the most popular forms of digital entertainment. It is popularly believed that, alongside being entertaining, vlogs can deliver deep context through imagery as opposed to written blogs. Video logs also often take advantage of web syndication to allow for the distribution of video over the Internet using either the RSS or Atom syndication formats, for automatic aggregation and playback on mobile devices and personal computers (see video podcast).source
---
Rules:
---
Have to post in Steem Bangladesh community

Post must be original

You have to appear in your vlog video and say your username

You can make vlog videos on any subject such as traveling, shopping and News reporting

Upload to Youtube or/and Dtube and post the video in your post. You can use the thumbnail for the video provided in this post

You have to add your post link in the comment

must include 1st tag #vlog, 2nd tag #steemexclusive, and 3rd tag #steem-bangladesh

Everyone has to pay 8% beneficiaries in @steem-bangladesh community account and 2% @bd-charity account

Must post before 10.59 PM on June 15. Posting after 10.59 PM will not be granted
---
---

JOIN WITH US ON DISCORD SERVER:
Support us by delegating STEEM POWER.
---