|| The Diary Game || 12/10/2020 || I went to the restaurant for lunch this afternoon||
---
---
the dairy game 12/10/2020
---
---
Monday
Morning
Hello steemits, best wishes and congratulations to all of you. I woke up this morning around 10 am o'clock today because I was in a very bad condition so I woke up late today. Then I went to the bathroom, freshened up, washed my hands and face, then opened a steemit account for my little sister. Her username @nusratjahan77 And I gave him ideas about steemit and my breakfast. I left for the stand.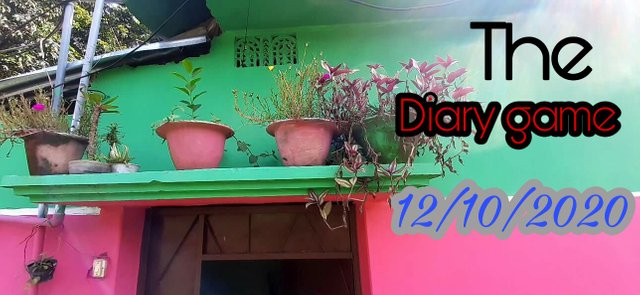 Plus Code V978+4P Bogura
I went to the stand, had a cup of tea, took an auto rickshaw and went to my workshop. I reached the workshop, opened the lock, cleaned it and got ready for work. I don't know why my worker didn't come to the workshop today. So I started working alone.
Noon
Today was a very boring job and my body was getting a little sick so I didn't have a mind to work today. Just in the noon a friend of mine came to my workshop and came to talk to me. I skipped work and talked a lot with him. I was in a bad mood, but I talked. We were going on a trip on Friday. A friend came to talk to me about it. Talking to us, it was late afternoon and I told my friend, let's go to a restaurant today and have lunch. My friend also said let's have breakfast at noon so we took a rickshaw to a restaurant in Jaleswaritla.
After Noon
We arrived at the restaurant at exactly four in the afternoon and freshened up in the restaurant washroom then sat down at the table and ordered food from the waiter. The waiter's man on the phone we decided we would eat rice. The waiter said, "Sir, it will take some time. I am sharing with you the picture of that and the food that was brought for us."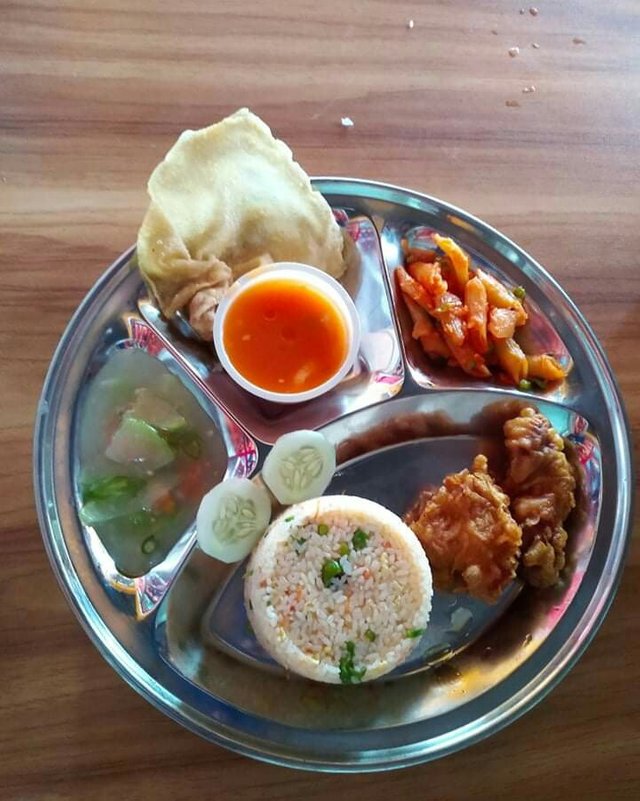 Plus Code R9RG+Q4 Bogura
It was great food. We liked the food very much. We ate and sat there and talked and had two cups of coffee. We came out of the restaurant and saw the name of the restaurant. The name of the restaurant was
Khabar Bari
. Wow, such a beautiful name, such a name is rarely heard in restaurants. We toured the city a bit and it took an evening to reach my workshop.
Evening
Arriving at my workshop in the evening. I told my friend where are you going now my friend said let's go to the stand. we closed the workshop we went to the stand and went there to watch IPL cricket game tv and had tea. We got up from the tea shop to watch the game and I drove my friend to his house.
Night
I drove my friend to his house and it was about 10 pm to reach my house. I didn't take a bath today because of my physical illness. I just went home, I just freshened up and my mother made dinars. We all had dinner together. Then I went to the TV room and watched TV. After watching TV, I went to my room after finishing the bathroom. I went to the bedroom and wrote in the diary game post on steemit. After writing this post, I will fall asleep. I shared the whole story of today with you. I hope you like it. Thank you. Assalamu Alaikum.

I would like to mention all the steem team members @steamcurator01 @steamcurator02 @steamcurator07 for give us that's great opportunity to share our daily activities.
The reward for this post will be 100% power up