My diary post season 3 (13/10/2020)
---
---
dairy game 13/10/2020
---
---
Tuesday
Hello friends, I hope everyone is well. I am also kind of well. I appeared among you again today with my diary post. I woke up in the morning at around 7.00 am. Then I go to the garden to brush and I go to the garden and I review the garden.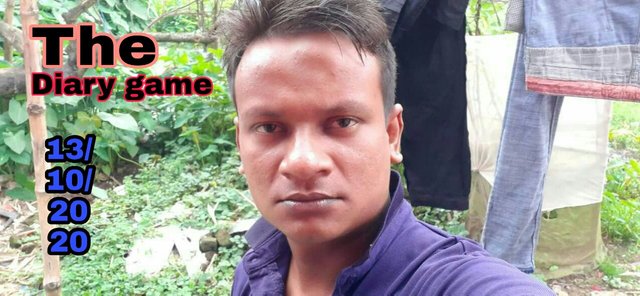 My house Plus Code V967+QP Bogura
I clean up some jungle in the garden then I have breakfast. My dad brought me a sub sandwich yesterday, I put it in the fridge without eating it yesterday, and I heat it in the microwave in the morning and have it in the morning for breakfast.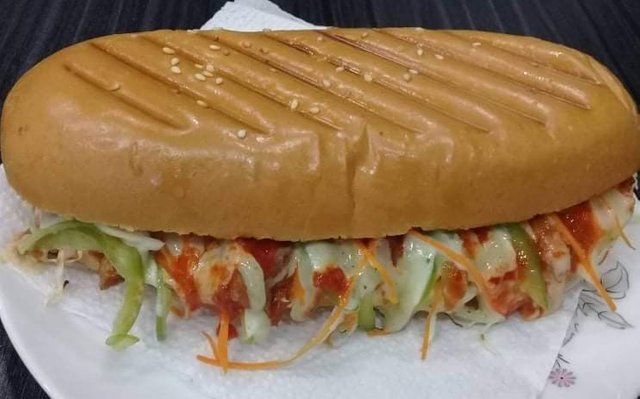 My house Plus Code V967+QP Bogura
After breakfast I set off for the stand, had a cup of tea at the tea shop and drove to my workshop in an auto rickshaw. I go to the workshop and open the lock of the workshop I clean and I have another cup of tea. Since there is no work in the workshop, I write a blog on steemit and post it. Then at noon I closed the workshop again and went home. Today my body is very bad so I was not in the workshop all day and went home. I went straight home from the workshop and there no late anywhere.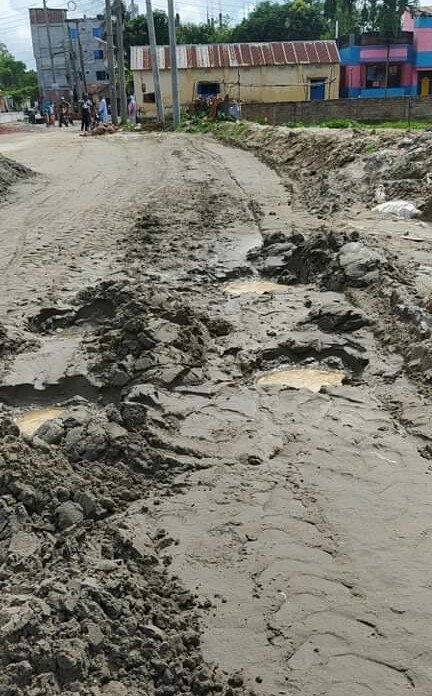 Road activities are going on in our neighborhood Plus Code V967+RW Bogura
The roads in our neighborhood have been in a very bad condition for a long time. Activities have been started on this road for some time now and it will take some more time to complete these activities. And hopefully this activity will end very soon when the roads in our neighborhood will be back to normal. When I reached home, I took a bath, took a bath, ate lunch, ate and drank and fell asleep in my room. And I woke up a little early in the evening I woke up I came back I had a light breakfast in the afternoon then I sat down to watch TV. I finished watching TV at half past eleven and went to my room. And I went to the room and started posting my diary. It will be 12.40 to finish. Then I will fall asleep. This was my diary for the whole day today and I hope tomorrow I will appear among you again with my diary post. You must forgive me for my mistake. Thank you all. All the best.

TᕼᗩᑎK YOᑌ
---
---
Facebook:::Twitter :::Instagram
Email- [email protected]
---
---
Thanks to all of you for reading my post!
I would like to mention all the steem team members @steamcurator01 @steamcurator02 @steamcurator07 for give us that's great opportunity to share our daily activities.
The reward for this post will be 100% power up