Relay "Through the Looking Glass" # 24 - ESQUINA
There are days when inspiration simply starts from scratch and grows as the hours go by. It happens to me a lot that this inspiration comes when I'm on the street, walking, listening to music. This is how I encourage myself to take photos quickly since I can't afford to stand still taking photos either.
For fear that my phone will be stolen, so I visualize, shoot the photo and immediately leave the place. That's how I got this photo, if I remember correctly I was with my father, but I had already visualized this building in the middle of the day. When I said goodbye to him I took the photo of the building,Curiously, there are several buildings of this nature in Chacaito, with reflective glass that illuminates the streets of Caracas when the sun touches it.
I hope you liked it, soon I will bring much more photos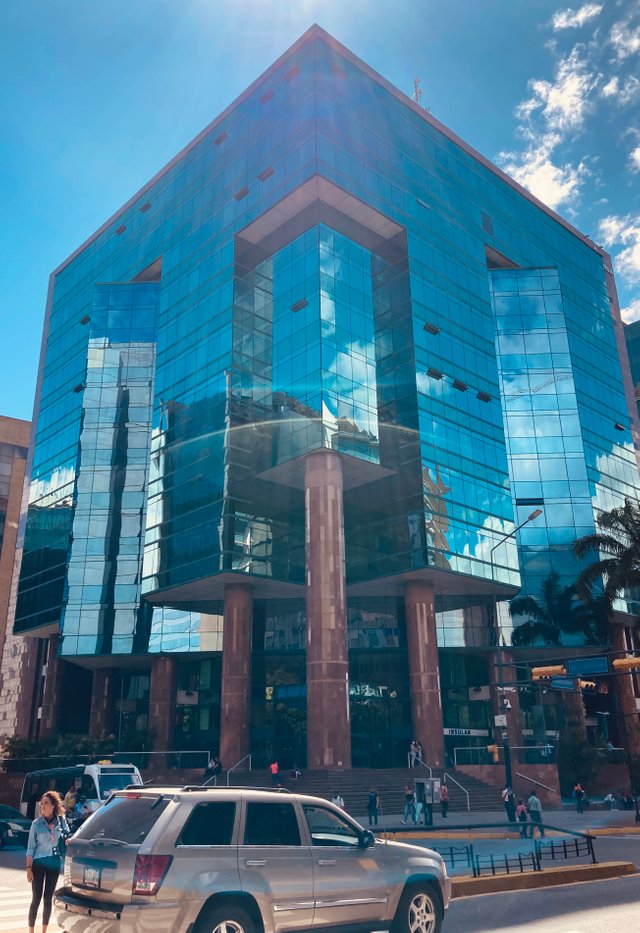 📸 | Iphone SE 2020
🎬 | Adobe Lr
📍 | Chacaito, Caracas, Venezuela
Thanks to @strecoza for this contest and @disconnect for allowing me to view it.