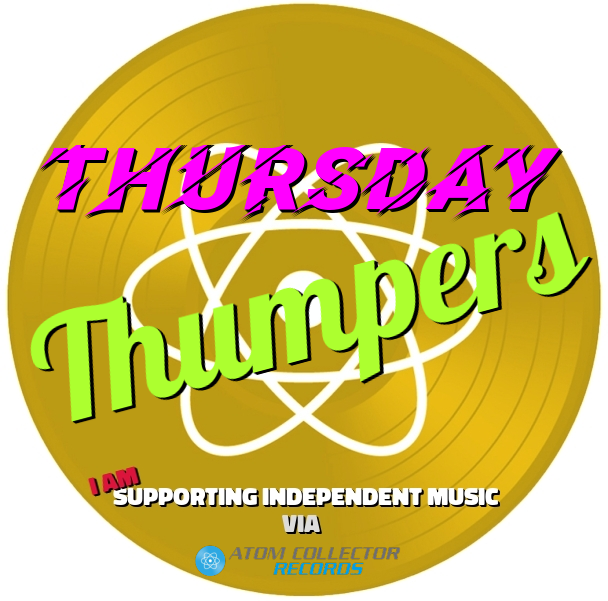 The following tracks are a selection of the fantastic independent musicians that use AtomCollectorRecords.com:
Falling Awake by Davy Vance
Epiphany is a cool word. Even cooler when it happens!
First track using my newly built baritone guitar.


LYRICS
Creeping on and dangerous
Like a rattlesnake
Nothing here to injure us
Falling awake
Scales on my eyes fall away
Crystal fair and square
My thoughts are a silent prayer
I see what's really there
Tears running down my face
It's all a big mistake
I think at last I know my place
Falling awake
Let it Go by Davy Vance
There are times when we must step back and recognise certain events are beyond our control or influence. Rather than waste energy railing against this unalterable fact,we must learn to accept what we cannot change and find new ways of adapting. Although I say this,I struggle too. I'm a slow learner.
Some slide action to be played appropriately loud!


LYRICS
Don't be angry with the sun that sets
Or the wind and rain that blow
Nothing's gained by fretting
What you can't control
Don't get tight with things not right
Just let it all unfold
You can make it better
Just by letting go
Life is tough and treats you rough
If you swim against the tide
You can make it better
Let it all just slide
The Country Life by Gerontius
Barrage by Dislocated Flowers
© Music & Lyrics By Last "Ravage" Opinion
© Image: "Morgana" Courtesy of Alenia
I wrote this song between Boxing Day and New Year 2004-2005.
It has been tattooed by the Indian Ocean Tsunami on my soul, already dwelling on the real reasons of war and why, how, can some human being inflict so much pain and terror on others...
My thoughts go to all the victims of today's society.
---
Lyrics:
The city is dyed in red.
So many people are dead.
Men trying their best.
Nature will sort out the rest.
Everything men create destroy something else.
The God, whom you fight for, is showing us all:
he doesn't need us, to change the course of the Earth.
---
Old New Roads by QT
Think again ...
"Notion" was the first track I was content with when I released it :-).
Counting back on Soundcloud this was the fourth track I released ever.
It was done around half a year after I picked up production as a hobby - so it is one of my very early works :-).
Checking the project file: I "only" spent around 25 hours on this track and "only" used around a dozen synth instances (all Spire - the only real synth I owned at that time :-).
I mastered it using the demo version of Ozone 6 - I remember installing the demo onto my wives computer after the trial period on my machine had expired :-).
You can hear it is done by someone new to the matter of production but I still like it's groove and the rough synths.
Those Who Couldn`t Hear The Music by @deezee42
3rd and final track of my EP "And those who were seen dancing were thought to be insane by those who could not hear the music".
Music written and performed by Dave Zeitlin, licensed under a Creative Commons Attribution 3.0 Unported License.
If you'd like to hear more tracks by Dee Zee:
https://choon.co/artists/deezee42/
https://musicoin.org/nav/artist/0xa38076a989a5636683a259236a0873fdf616b43f
https://soundcloud.com/dee-zee
http://freemusicarchive.org/music/Dee_Zee/
https://www.youtube.com/channel/UC4p258-fAvAaXTtY9IrC_AQ/videos?disable_polymer=1
This ground-breaking, cleverly written track, highlights the emotions of the artist. This song is highly recommended!
Springfield High - Causin` Effect by JibbaTheGent
---