🎵 MUSIC FOR STEEM - WEEK 15 - THE WINNERS!
Hi lovely people!
Busy busy busy, as usual :D. Busy listening for the third time to our amazing selection of Music For Steem Artists! We are still blown away by the number of entries and their skills!
For the 15th week, we are running Music For Steem and we are so happy that we started this. Let's see what week 16 brings to us. As always, STAY TUNED!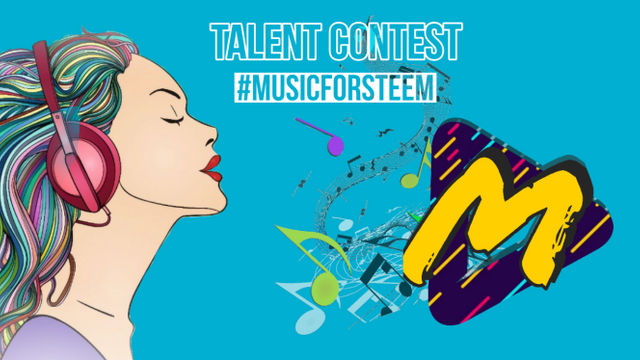 WINNERS MUSIC FOR STEEM - WEEK 15
1. @esthersanchez | "Here With Me" | VENEZUELA
Congratulations Chica!
---
2. | @danieldedosd2 | "No es Igual Es Diferente" | VENEZUELA
Congratulations Hermano!
---
3. | @ydelitza | "Cuando me quieras" | VENEZUELA
Hola! First time - Big time - Great performance!
We followed completely the voting of the community and thanks so much for voting and supporting!
Extra Prizes
Our dear friend @roy.sajib is making incredible progress on his ukele, that deserves appreciation! Extra STEEM coming your way! KEEP UP
---
This girl got an admirable strong voice for such a young age. Star in the making! @keilyflow11 with "Un Canto a la Paz" gets the shooting star prize! Check your wallet soon!
---
Thanks for joining, listening, supporting. See you all next week again!!
---