music for steem - "Una despedida triste" cancion original
Hola amigos "Music for steem" hoy es un gran placer estar en esta actividad musical, para esta especial cita les presento esta canción titulada "Una triste despedida", de mi composición personal , una canción que habla un poco de las despedidas tristes, la quise componer para dedicársela a todas aquellas personas, que han despedido a un ser querido, que se va lejos a otro país en busca de un futuro prospero, espero la puedan disfrutar. saludos a todos.
Hello friends "Music for steem" today it is a great pleasure to be in this musical activity, for this special date I present this song entitled "A sad farewell", from my personal composition, a song that talks a little about sad farewells, the I wanted to compose to dedicate it to all those people, who have fired a loved one, who is going away to another country in search of a prosperous future, I hope they can enjoy it. greetings to all.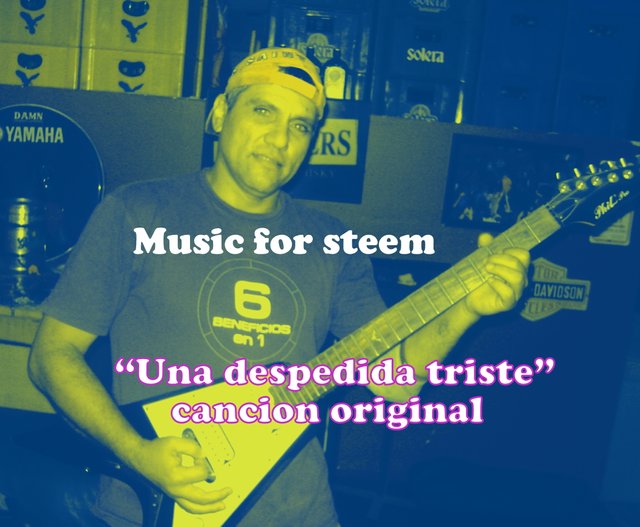 • youtube


"Una despedida triste"


Puedes llorar porque se a ido
puedes reír porque ha vivido aquí
puedes cerrar tus ojos
la despedida, se extiende el dolor
Coro
Adiós te vas, lo se
sentir que ya no volveré a verte
Si algún día decides volver
aquí estará mi calidez, para ti
Puedes llorar, cerrar tu mente
y sentir
puedes disimularlo
fingir risas y abrazos
que no sepa que estas llorando