Light or False Hope?
So, we are now over one year into a pandemic which has basically destroyed performing musicians (and restaurateurs and others...).
At the start, there was much talk about how people would change their ways of living and realise that there were ways of living that were less consumerist and basically the equivalent of hopping on a giant hamster mill for most of your life before finally getting your reward by retiring. There was some degree of sympathy for those who were most affected by the shutdown of sectors.
However, I'm a good deal more cynical. I think most people will return back to what they were doing before-hand, griping about the same stuff about how much they like their work (or not...) and how fulfilling or meaningful it might have been. In fact, in my Education studies, I do see quite a large number of mature age students who have had the revelation that their previous jobs were basically a time-marker for several decades of their life.
Most people will probably come out of the pandemic thinking that the most difficult thing of 2020/21 was the fact that they had to cancel their summer holidays (yes... I've had that discussion...) or that they had to work from home with their kids at the same time.
That said, I have to say that the pandemic has clarified the fact that I do feel fufilled by being a musician and that many of the other jobs on offer just don't interest me. However, I am all too aware that I'm in a lucky spot in being able to choose. I only wish that more of the population had the ability to choose as well... or perhaps I'm mistaken, and people do actually love their jobs and it isn't just a way to accumulate money to do the things that they actually want to do.
---
Anyway, this isn't supposed to be a rant about society....
March 2020 was the apocalypse for musicians.... cancellations after cancellations, during one of the busiest times of the year. If the lockdowns started a few weeks later, we would likely all have earnt roughly a quarter to a half of our usual yearly income. However, luck wasn't with us that time and we were all crashed into a financial wall and told that we were essentially supposed to have saved up for the drop to zero income for an indefinite time. Thankfully, not all governments stuck with that line (it's a bit of a strange argument when you think about it...) and there was assistance in most countries. The Netherlands was okay at first, but it has become more difficult as the time as gone on.
So, that started a rolling wave of cancellations throughout the year... and I've pretty much assumed that any new project that is starting will likely not survive. It's been a way of coping... I see some of my colleagues being devastated with each cancellation. They are too full of hope... that will be rectified!
Most of the larger ensembles have pretty much given up on scheduling and planning for a while. There are expenses and overheads that need to be paid out in advance, and if a project is cancelled... well, that is just lost. However, just in the last couple of weeks, I've had offers for a couple of larger scale projects that seem quite optimistic...
In a couple of weeks, there will be a Television Performance of the Matteus Passion... that should be interesting. The live concerts that were scheduled around the sessions were unfortunately cancelled due to restrictions, but at least the Television sessions were able to be salvaged. In these dark days, anything counts as a win!
It's a pretty interesting sort of schedule... lots of coronavirus rapid tests every morning before work begins. I do wonder what happens if one person tests positive.... does that mean that the entire project bombs out?
Then... there is a much more ambitious project from another orchestra in the Czech Republic. It is about 2 months away... I do have doubts about whether or not it is viable, as there will be many musicians who will have to travel. Again, I do wonder if it is an all or nothing sort of deal... at the moment, it is still in viability phase, just to see if they can source enough musicians for the project. I hope it goes through... I do hate travelling for tours and work, but I have missed appearing on the concert stage!

Upgoats by ryivhnn
Account banner by jimramones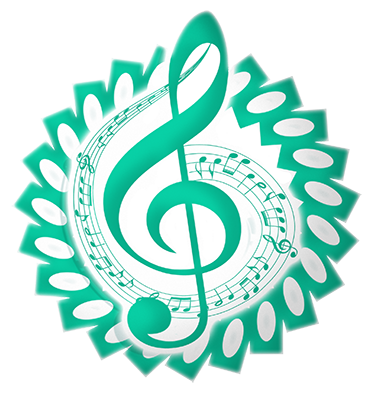 The classical music community (Subscribe at Steempeak and Peakd) at #classical-music and Discord. Follow our community accounts @classical-music and @classical-radio. Community Logo by ivan.atman